Dalet Remote Editing Framework Keeps Teams Connected, Fast, Secure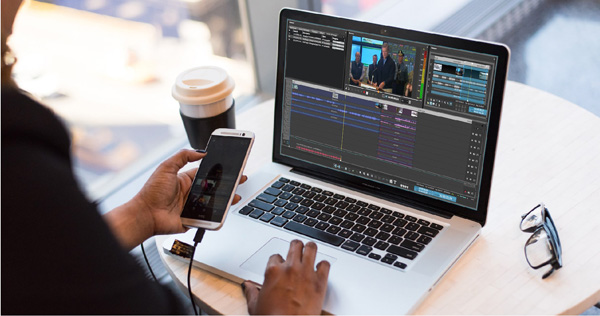 The Dalet Remote Editing framework is highly scalable and brings a complete set of multi-media editing tools and speed to editors working in the field or at remote offices, without needing a media or production asset management system at every location.
Fast-turnaround production markets like news, sports and reality TV often rely on on-location production as a key part of their appeal to audiences. At the same time they need uncompromised access to content located at a central hub with fast media exchange from the field to home and back. The Dalet Remote Editing framework connects journalists, producers, editors and other content creators securely to the central content hub so that users working remotely can edit, assemble, collaborate and quickly submit packages or download high-resolution media to finalise locally, even in low-bandwidth situations.
Direct Remote Sharing
The first release of the Dalet Remote Editing framework will natively support Dalet OneCut, which is a multimedia editor for video, audio and web content. It is designed for team collaboration so that editors can directly share not only edits, EDLs and clip bins but also field contributions. Subsequent updates are expected to support 3rd party editing applications compatible with Dalet's Xtend module that sets up workflows between the Dalet Galaxy MAM and 3rd party NLEs.
"With the Dalet Remote Editing framework, video editors located almost anywhere have the same editing experience as those located at their central office, even when they have a degraded network connection," said Golan Tsarfaty, the editing product manager at Dalet. "Most Dalet customers want to centralise content resources in the main hub but still keep have a local presence among viewers via their remote bureaus, freelancers or team members working in the field. This Remote Editing Framework optimises content sharing across multiple locations without requiring the deployment of a MAM or PAM beyond the central hub."
AWS Cloud with Smart-Caching
The Dalet Remote Editing framework uses AWS infrastructure and Dalet smart-caching to eliminate problematic security, latency and other limitations to remote production. Editors can use the smart-caching offline mode to cache current content onto a laptop in and review it. When re-connected, all the changes made in the meantime are reflected through automatic updates to the Cloud. All together, the framework's functionality can make the outside video editing experience and workflow more feasible for users and media companies.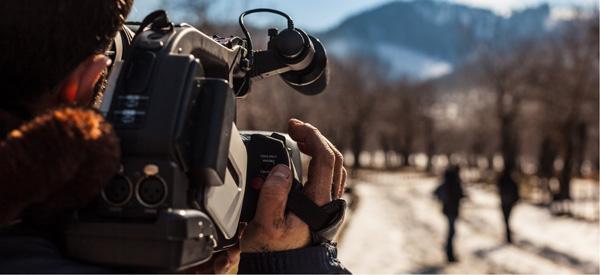 Golan said, "It solves two issues. First, the quality of the user experience is maintained when editing content from anywhere. Second, the network configurations and infrastructure management are simple to control whenever remote users need access to central content. It can potentially make a substantial difference to customers concerned with mobility at work, remote productions and working with freelancers."
Remote Editing Workflows at NAB 2019
At NAB 2019, Dalet will demonstrate how journalists in the field can use the new editing framework to share locally captured content with a central hub using a secured HTTPS Internet connection. Journalists will also show how to prepare a story at a location, previewing and pulling in content from a central library or archive to mix with locally captured material using a stand-alone editor.
The framework allows video editing between remote sites as well, and has collaboration capabilities for content exchange between offices and sites, which Dalet teams will also demo. "One of the big challenges media organisations face in enabling a proper remote editing workflow was the costly and sometimes limiting infrastructure available to them," said Golan. "Dedicated hardware, extra layers of security for accessing the central hub and use of VPNs curtailed the ability to deploy truly robust remote production workflows and scale them on demand.
"Many setups also hindered user collaboration and the overall experience because you still experienced latency and access issues. Dalet Remote Editing, with pay as you go infrastructure, involves no overhead and scales as needed for each production and uses. Meanwhile the editors have the necessary user experience to create content efficiently and quickly from most sites." www.dalet.com