HBO Future-proofs Post Capacity with Avid Media Composer Virtual Desktops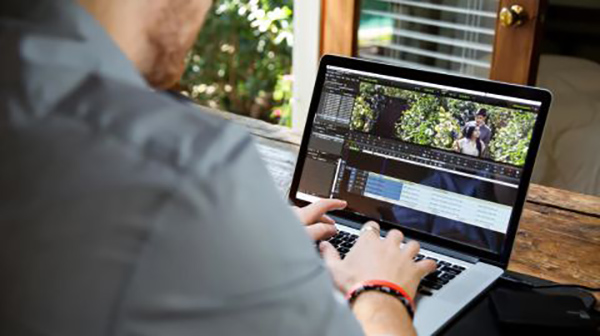 HBO uses distinctive, engaging promotions that build anticipation for their upcoming programming. After the release of the trailer for the final season of Game of Thrones, for example, fans watched and re-watched the video and shared it across social media, meanwhile logging tens of thousands of visits to the HBO Game of Thrones microsite.
HBO's post-production teams in New York are responsible for editing and creating promotional videos and related material to support HBO shows across all of the company's media distribution channels – linear, OTT, HBO NOW and HBO GO. They also edit the Real Sports show and various HBO documentaries.
Behind the teams is the Production Engineering department that makes sure the editors, who work under short deadlines, have the tools and systems to deal with large volumes of content that come their way from many different sources. Production Engineering supports all post-production workflows, plus hardware, software and workflow deployment, for the hundreds of HBO editors located in New York.
Ultimate Unlimited
The department's director Hugues Dalton said, "Promotions are critical to the success of HBO programming. Our production teams create an enormous number of media assets, within very tight schedules, to promote each series. Our Production Engineering team needs to be able to rapidly set up the number of Avid Media Composer video editing systems required to support the workload, at any given time."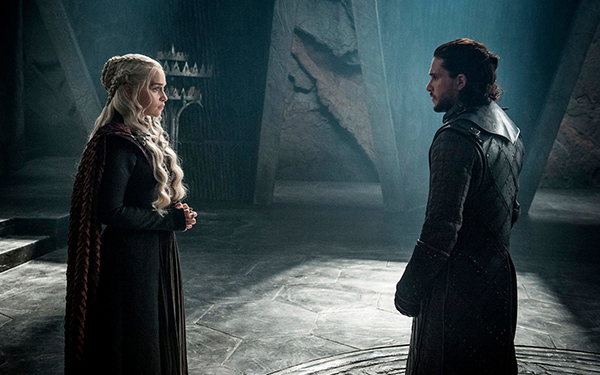 Working with Avid, HBO virtualised the editing systems in order to meet HBO's goals in terms of higher output, scalability and lower costs. As part of its Avid Enterprise Agreement, HBO added and virtualised unlimited Media Composer | Ultimate licenses, which has fundamentally changed the way HBO manages its finishing workflows. Now, HBO can rapidly activate fully functional Media Composer systems for use anywhere in the world, whenever necessary. Then when demand falls again, HBO can scale down without paying for unused licenses.
Currently, the post-production group turns over about a thousand promos a week - a number expected to rise at a growing rate as HBO begins editing material for all of WarnerMedia's direct-to-consumer, broadcast and social media platforms. The large quantities of content that the production teams receive come from shows with varied types of production.
"We also need to support just about every camera manufacturer today, shooting at 4K, 6K and 8K," said Hugues. "Those are the biggest workflow challenges we have. How do we address the amount of content we receive, and how do we get it into the system faster so people can start editing? Everybody wants everything instantaneously."
Consolidation at HBO
The recent consolidation at HBO has added to the technical complexity because the post-production teams have moved from three separate New York facilities into a single new headquarters in the Hudson Yards neighbourhood in Manhattan. Previously, editors had their own office with a computer connected back to the core, so that each editor could work on the output of their Media Composer | Ultimate on a large TV screen.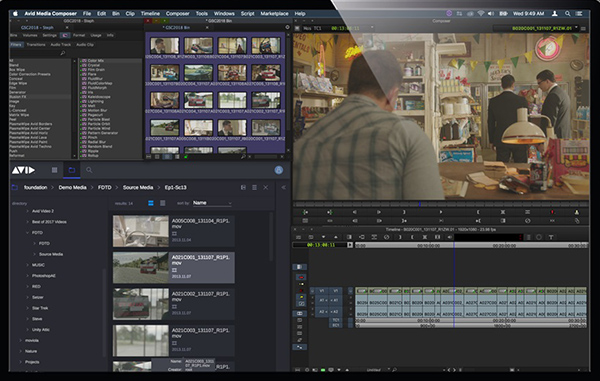 Avid Media Composer | Ultimate
Now following the consolidation, the editors' physical workspace has become more limited. "We have more people trying to do more work in a physically confined space," Hugues said. "We had to rethink the way we were going to be working, to deliver the same editing functionality with a smaller footprint - in other words, meet our systems and media distribution challenges in a way that fits into a smaller, cheaper, more effective package."
Seeing an opportunity to redefine HBO's finishing workflows, Hugues focussed on making sure HBO has the capacity it will need well into the future. He worked out a virtualisation strategy allowing HBO to run 500 virtual desktops in its New York office.
Working Virtually
When HBO first began planning the move to Hudson Yards, their idea was to duplicate the existing production environment - one workstation per user, per space. "But then we started looking at other easier, less costly options than our current model," he said.
"Early on, we realised virtualisation was going to work for us, not just at the headquarters but also remotely, giving outside users the exact same editing experience as if they were working at Hudson Yards. Because security is critical in our environment, two-factor authentication was deployed to our Virtual Desktop Infrastructure (VDI), adding a better layer of protection without compromising the editors' ability to work creatively."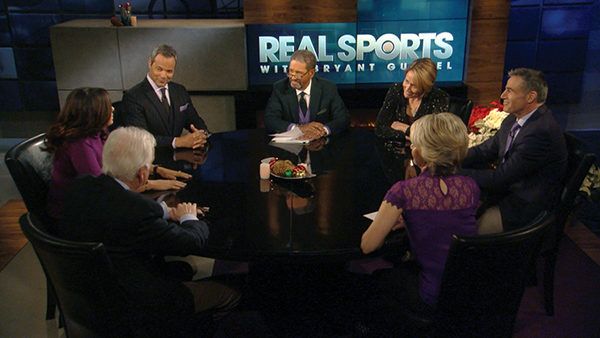 The first phase in HBO's implementation was Avid MediaCentral | Asset Management. "That was very successful, so we continued on to virtualisation of the Media Composer | Ultimate systems. We worked with Avid on-site for a couple of weeks and shared what we were seeing. Our collaboration worked very well," Hugue said.
Since most of HBO's production engineers are former editors, they can understand the type of performance virtualised systems should have in terms of feel and responsiveness. HBO spent five months testing, improving and tweaking the environment. Once they matched the performance of the VDIs to the workstations, they turned the project over to the operations group for testing. "When we gave a system to one of our lead editors, his immediate response was that he forgot he was on the VDI. At that point we knew we had succeeded," Hugues remarked.
Ten Workstations, One Server
"We'll soon be supporting all 500 Hudson Yards VDIs. Our ability to virtualise editing systems means no cap exists on the number of promos we can produce - we can accommodate a larger number of editors and, even better, expand the editing capacity off-site. For the first time, an external New York-based post-production house is editing some promos for HBO, using virtualised Media Composer | Ultimate systems. In the past, hiring just 20 extra staff would have involved a three to four-week process based on lead time from vendors."
The direct result of virtualisation is a smaller technical footprint. "We're saving space in our server rooms," Hugue said. "It's cheaper on power, cheaper on cooling and, most important, we have higher density. So, today we're able to put ten workstations into one 4RU server, in contrast to 100 rack units worth of gear under the old model. With virtualisation and unlimited Media Composer | Ultimate licenses, we are more efficient and agile, and can better support clients." www.avid.com