TourGigs Produces AV and Archiving for Shaky Music Festivals with Blackmagic
Specialist concert film A/V company TourGigs in Austin, Texas produced the stage video projections and recorded all performances for archiving at this year's Shaky Knees and Shaky Bootsmusic festivals in Atlanta, GA. TourGigs crew used Blackmagic Design's ATEM switchers, HyperDeck Studio recorders and Mini Converters.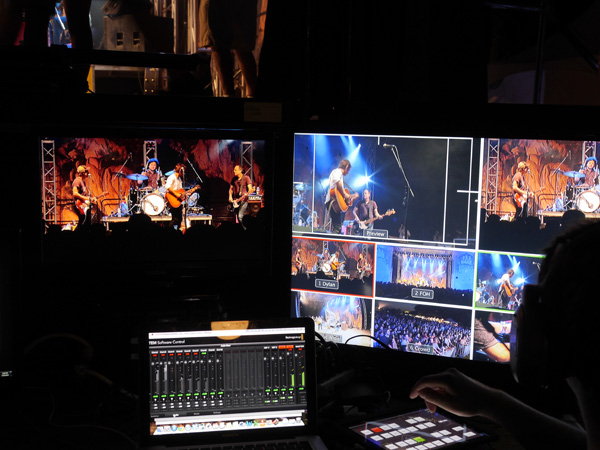 Now in its third year, the Shaky Knees festival showcases major indie and alternative rock artists. Held from 8-10 May, this year's festival featured artists such as The Strokes, The Avett Brothers, Wilco and Ryan Adams. This year also saw the debut of the festival's country music counterpart, Shaky Boots, held May 16-17, which featured performers including Blake Shelton, Brad Paisley, Dwight Yokeham and Rascal Flatts.

According to TourGigs co founder and partner Jake Saxbe, while shooting each of the shows, the team ran 8 to 10 cameras across four different stages, as well as one HDMI feed from a computer for graphics, into a Blackmagic Design ATEM 1 M/E Production Studio 4K. Some of the cameras were connected to the switcher via SDI cables, with optical fibre cables running from the rest of the cameras to the video setups. TourGigs also used two Blackmagic Design ATEM Studio Converters in their AV rack to connect the cameras using fibre to the ATEM 1 M/E Production Studio 4K.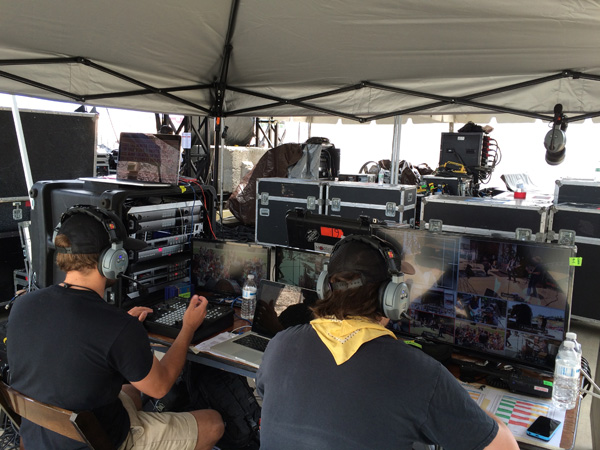 "The cameras feeding into the ATEM switcher were connected to customized camera battery and conversion boxes that our crew built," said Jake. "Each box contained an ATEM Camera Converter, and we could plug any camera with either an HDMI or SDI feed into the box. The Camera Converter box let us convert the cameras to either HDMI, SDI or fibre. These boxes allowed us to quickly set up a camera almost anywhere in the venue. It was an incredibly versatile system."

The team sent a program feed out from the ATEM 1 M/E Production Studio 4K switcher to the festivals' 22x12 foot video screens, and recorded their line cut with a Blackmagic Design HyperDeck Studio. To record two of the PanTiltZoom cameras, they connected two extra HyperDeck Studio recorders. The Shaky Knees production also made use of a camera mounted on a drone, and the team used the Blackmagic Design Mini Converter HDMI to SDI as part of the connection to the ATEM switcher.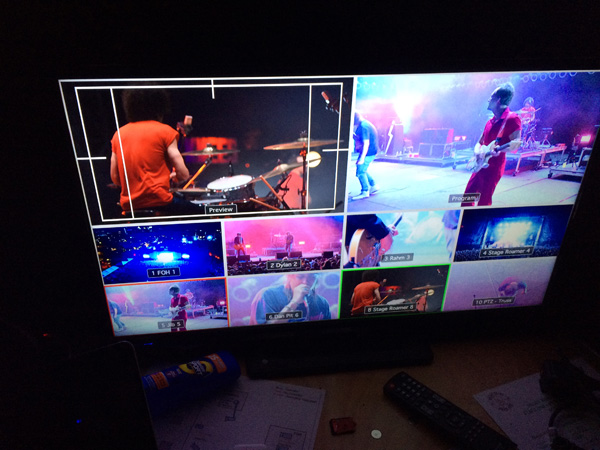 "What I love about Blackmagic Design's products is that they are reliable, affordable and scalable," said Jake. "With the ATEM 1 M/E Production Studio 4K, we experience less latency on the screens for our video projections than with other switchers. Blackmagic Design makes a lot of components that become more useful because they work well together. We shoot 100 shows some months, and we couldn't afford to do this without devices we can use this way.

"We are also quickly moving toward a full 4K workflow, and since we've been using the ATEM 1 M/E Production Studio 4K for almost two years now, to transfer from HD to 4K isn't a burden on us because the Blackmagic Design products have been capable of it all along." http://www.blackmagicdesign.com/au