Avid Pro Tools 2019 Upgrades 4K Video Playback and Dolby Workflows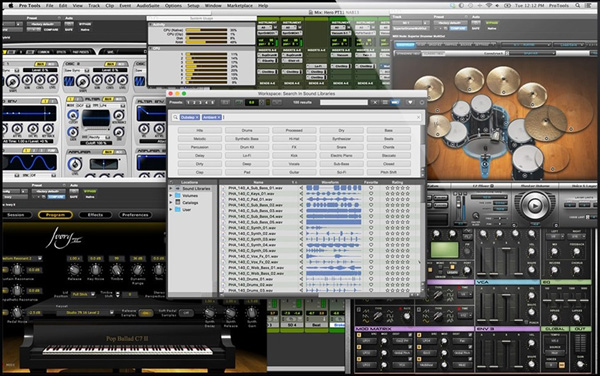 Avid Pro Tools 2019 includes improvements to the software's video engine that support higher video resolutions and frame rates. The video will display as intended on the main timeline so that users can edit and mix sound to picture more precisely.
Due to this update, audio professionals will be able to work on video in Pro Tools at the same high resolutions used in Media Composer, and spend less time on transcoding and file format or resolution conversion. Collaboration between editorial and sound mixing should also be easier, as users will be able to work with a wider variety of video file types in sessions, and H.264 video playback will be smoother. Productions can shorten audio post-production workflows, and save costs on storage as well.
Responding to the demand for more high-resolution video content captured in 4K, sound editing and engineering teams using Pro Tools 2019 can increase their efficiency through playback and display of 4K resolution files and higher frame rates. Having the flexibility to select frame rates and resolutions independently, and work with non-standard video sizes, also means a facility can support more varied projects such as web-based video and gaming, or new formats as they emerge in the future.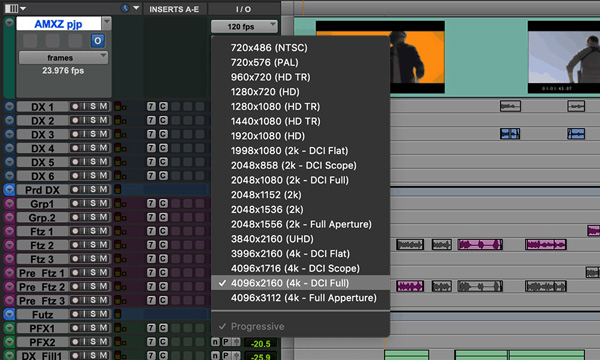 Users can edit sound-to-picture with greater precision
Pro Tools 2019 improves Dolby Atmos 'in the box' mixing workflows, which use special plug-ins, and allows you to deliver a number of mixes in one file. In particular, delivering a range of mixes in a single WAV file makes it easier to supply localised mixes to streaming services.
Now that the Core Audio standard fully supports the Dolby Audio Bridge, users can send 130 channels from Pro Tools to the Dolby Atmos Renderer, increased from 32 channels. This change simplifies not only Dolby Atmos 'in the box' mixing but also playback workflows with Pro Tools | HDX and other Core Audio devices.
With the inclusion of Pro Tools into the Netflix Post Technology Alliance, Avid is now working with Netflix to ensure its systems and software support technical and workflow requirements, today and in the future. www.avid.com