WSI Max Reality Introduces AR for Local TV Weather and Traffic
WSI at The Weather Company has launched Max Reality, a dynamic augmented reality package that changes the way local television stations show weather and traffic. Max Reality creates 3D images of storms and traffic events, visualizing weather and traffic data to help local TV stations attract and hold viewers longer, and creating an experience that cannot be matched on mobile devices.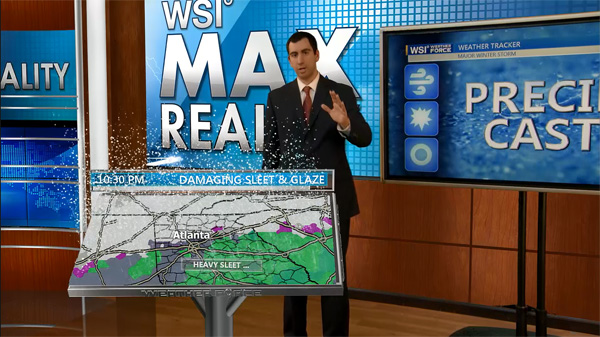 Creating an augmented reality on-air presentation can be challenging, time consuming and expensive, however Max Reality is part of WSI's existing Max EcoSystem, which already has modules for storms and traffic, and uses the same user interface that customers are already familiar with. It integrates into a broadcaster's workflow so that customers can learn create an AR presentation quickly without adding staff.
Max Reality's 3D imagery is also compatible with WSI's interactive storytelling tool, Max Studio, enabling a station's on-air talent to stay on camera and take viewers inside weather and traffic events. This produces more engaging storytelling, especially during mornings and severe weather coverage, making routine weather and traffic more realistic.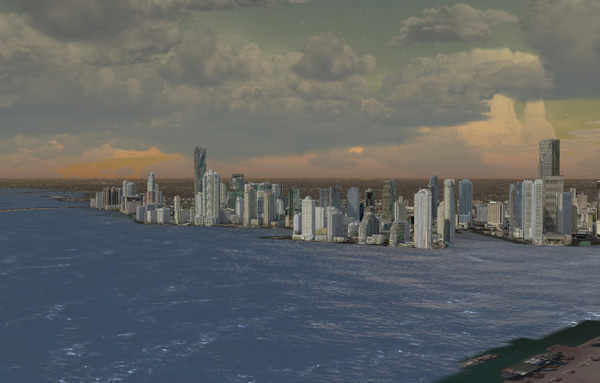 To support Max Reality production with smooth and natural camera movement, WSI will supply camera tracking software and hardware from Ross Video as an option, enabling the company to become a complete supplier for TV stations undertaking augmented reality to improve weather and traffic reports. The combination of Ross camera tracking and WSI's Max Reality makes it possible to create 3D images of storms and traffic events, bringing them to life.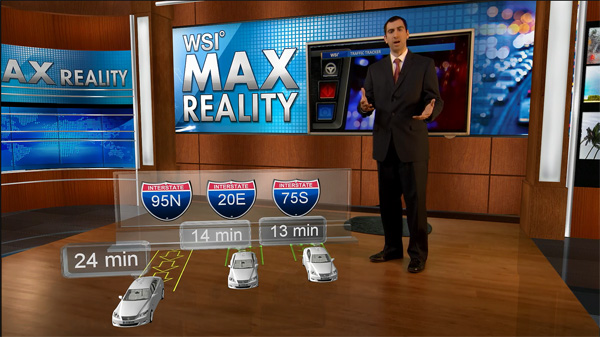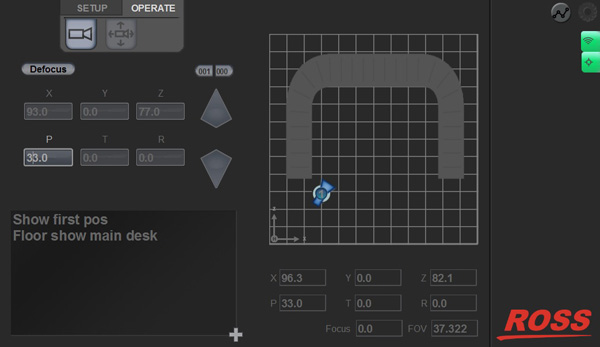 WSI will be able to sell Ross Video's UX Virtual Camera Control Software and supporting hardware including robotic cameras, mounts and associated accessories. The Ross UX Virtual Camera Control system supplies virtual camera control for graphics engines and user environments, streaming out camera data to be used by a plugin to a graphics rendering engine. When integrated with a graphics engine, it enables applications to control receive camera tracking data from the UX Track tracking module, which provides positional data of the camera and lens to permit virtual objects to be properly positioned in the real world. www.wsi.com.