Nexidia Supports Avid Interplay Production with Dialogue Search
Dialogue Search v1.8 from Nexidia, a developer of dialogue and audio analysis systems, is a phonetic-based search tool that now includes integration with Avid Interplay Production. Nexidia has been developing integrations with other major media asset management systems, including Premiere Pro Panel and CatDV. According to Nexidia, because there are more than 2,000 Avid Interplay Production installations, they were keen to establish a further integration with Dialogue Search.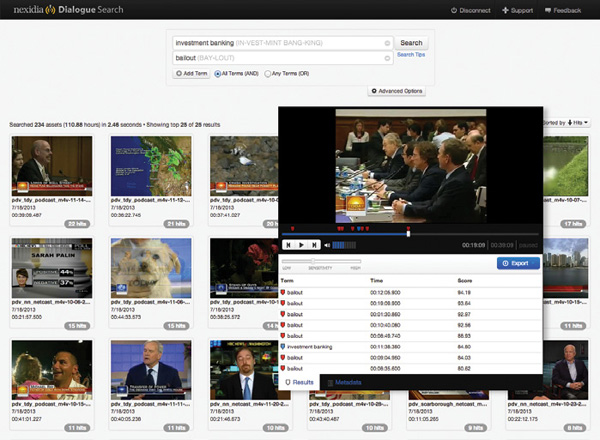 Dialogue Search v1.8 is used to search all media managed by Interplay Production. Using the Interplay Production Web Services API, Dialogue Search discovers assets and associated metadata within Interplay Production and creates a phonetic index of this media. The user may then use Dialogue Search to search for any combination of words and phrases spoken within the media, independent of any metadata. Dialogue Search then presents the results and plays back the user's chosen clips directly in the Dialogue Search interface using Avid's ICPS player. From there the user can automatically export the time-coded markers from the Dialogue Search results into Interplay Production or direct the asset to open automatically in Interplay Central.
Our Daily Bread Ministries was the first organisation to install Nexidia Dialogue Search v1.8 for use with Interplay Production and other media storage systems. "As part of its mission to make Bible-based resources accessible to people all around the world, Our Daily Bread Ministries has generated a large inventory of audio and video content, which continues to grow," said Bob Kornstadt, director of global media teams technical projects for Our Daily Bread Ministries. "We needed a system that could rapidly and accurately search and organize these media assets based on specific search criteria."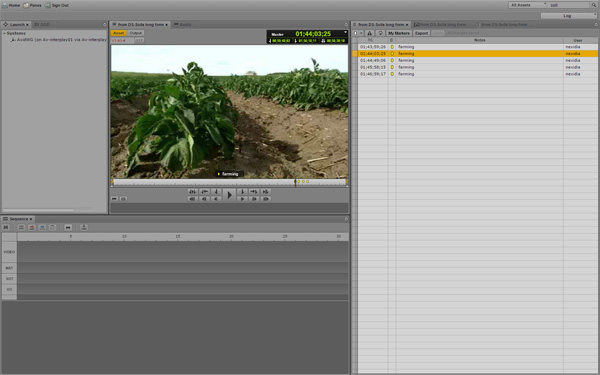 Our Daily Bread Ministries uses its Interplay Production system to manage tens of thousands of video assets and more than 100,000 audio assets. They can also Dialogue Search's extend the application's use beyond Interplay to all of the organization's A/V assets, due to the federated search capability. The Dialogue Search tool works with the Avid software to search for any spoken word or phrase across the organization's Interplay Production library in a few seconds, and can simultaneously search the other media database as well.
Dialogue Search also helps their producers to uncover hidden assets that might otherwise have remained in the archive unnoticed. It makes uses outside the media department possible as well, such as allowing ministers and other people to search recorded sermons, classes, events and other content that can be repurposed to reach more people. www.nexidia.tv