Avid Moves High-Res Ingest, Transcodes and Editorial into the Cloud
At IBC, Avid showed new developments in the Avid MediaCentral Platform, the company's open, extensible, customisable source of shared media services. One of these developments is Resolution Independence, which will give users the ability to work with 4K media and other high-res formats from any location, shifting between native and proxy media, by using a new codec, Avid DNxHR. Whether in a studio or in the cloud, it will enable users to ingest, store, orchestrate, edit, secure, analyse and distribute SD, HD, 4K and higher resolution media within their existing infrastructure.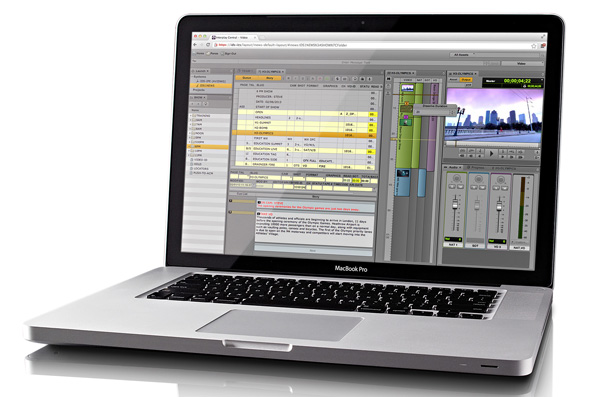 Avid Resolution Independence can save time by automating high-res media ingest and transcoding with Media Composer. It can also be used to accelerate high-res ingest for the whole facility using Media | Director, a media ingest automation module designed to park, check-in and transcode material quickly. It works with Avid Media Access-supported file-based media formats when connected to ISIS or third-party storage.
Avid DNxHR is a new extensible media codec that makes it possible to perform high-res editorial tasks within HD-capable infrastructures by allowing editors to scale files from proxy to mastering resolutions using the full high-res rasters. High-res material can be edited natively with Media Composer and the workflows extended to the cloud, MediaCentral and Interplay. HD and high-res masters may be delivered directly from Media Composer, without using third-party finishing tools, and multiplatform versions of high-res content can be delivered with Media | Distribute.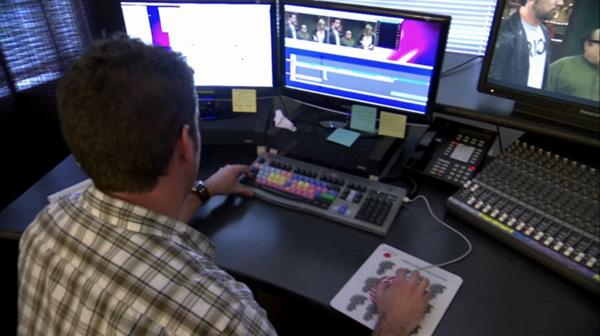 An update specifically for Media Composer | Software will also work within the Avid Resolution Independence architecture, forming a complete workflow for file-based editing of any resolution. Media Composer is part of the Avid Artist Suite of content creation applications on MediaCentral.
By editing 4K media natively, video editors can reduce the time and costs spent on transcoding tasks. Editors can also automate transcoding and moving high-res media through the production environment, and view real-time 2K and 4K media in its native resolution on a client monitor using third-party I/O hardware. A high-res master of finished projects can be delivered directly from Media Composer, without exporting to other tools for finishing. Media Composer with native 4K editing, and the new Avid DNxHR codec, are planned for release in late 2014.
Connectivity Toolkit & the Avid Marketplace
The Connectivity Toolkit, which Avid partners use to access the platform, has progressed further as well. Partners have access to the resources, documentation, certification and services required to create products and solutions that integrate with the Avid MediaCentral Platform ecosystem and sell them in the Avid Marketplace.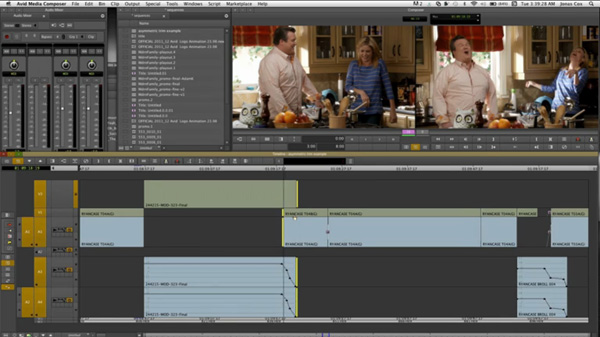 The next phase of the Connectivity Toolkit includes a new pilot certification process, starting with AAX plug-ins, that will validate developer expertise and ensure that the products and solutions they create adhere to Connectivity Toolkit standards. There will be access to development resources, including an updated, expanded documentation library for Avid's current SDKs and APIs, and a new developer portal to the tools vendors need to integrate their products and services.
Some of the companies now using the Connectivity Toolkit to integrate their products and services into the MediaCentral Platform are Telestream, integrating video transcoding systems used in multiplatform distribution through Media | Distribute, and arvato Systems/S4M with a product that locates and accesses local and remote S4M media more easily in an Avid environment using MediaCentral | UX, the cloud-based, web front-end to the Avid MediaCentral Platform.
make.tv is developing a system to help customers search for, access and preview live produced and archived content within the make.tv cloud in an Avid work environment using MediaCentral | UX. ChyronHego is integrating its suite of graphics solutions directly into Avid's newsroom workflows, and Apogee is integrating their portable digital audio interfaces with Avid Pro Tools | Software, for customers who want to compose, record, edit and mix their own productions. So far, several development partners have used the new Connectivity Toolkit to make over 20 new Pro Tools plug-ins available for sale on the Avid Marketplace. www.avid.com