Avid Media Composer v8.1 Speeds Up Timeline Tools
Avid Media Composer | Software has now been updated to version 8.1 with new tools and improvements to the timeline to speed up editing, and for working with variations and with audio. Media Composer is now part of the Avid Artist Suite of tools and runs on the Avid MediaCentral Platform, which potentially gives users access to other tools and expertise for collaboration, production and content monetization.
Changes have been made to the timeline to speed up editing. For example, trim rollers can be added or removed quickly by shift-clicking at any point in an adjoining segment and when trimming, 'end of trim' indicators now show which tracks have reached their beginning or end points. You can choose whether to select or not select filler with segment tools by option-clicking the tool buttons at any time to choose the opposite of their default setting. Segments may be copied by dragging and dropping it to a desired location while holding down the shift and option keys, and titles may be created and saved directly to a track in the timeline, as well as a bin.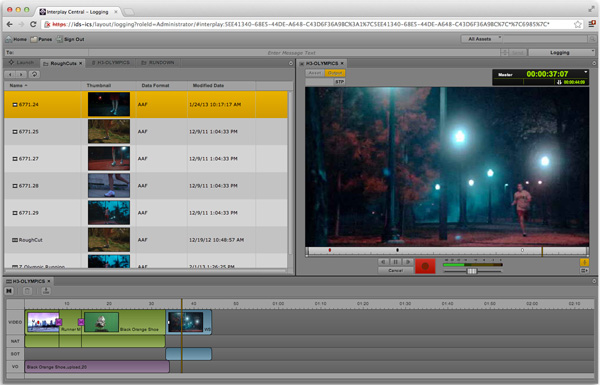 When working with variations, you can toggle clips and tracks on and off in the timeline. For example, compare variations of a sequence by right clicking on an individual video or audio clip to mute or unmute it from playback. It is also possible to create alternative versions of title sequences, visual effects and other treatments in multiple tracks, and then choose the tracks you want to make active or inactive during playback.
To create sound effects and mixes with AAX plug-ins, editors have access to the most recent versions of Avid and third-party audio plug-ins with support for 64-bit AAX plug-ins. This also makes it easier to share plug-ins between Pro Tools and Media Composer systems. You can create different versions of a final project's audio mix all in one step. In the Multiple Mix window, editors can set up and automate Media Composer to output any combination of stereo, 5.1, 7.1, mono, music and effects, and other mix variations. Settings can also be saved as a reusable template for subsequent mix delivery.
The new Avid Image Sequencer plug-in integrates DPX files directly into workflows, so that editors can now read and write DPX files directly in Media Composer without transcoding. Editors working in stereoscopic 3D can now create groups from stereoscopic clips for multicam editing by adding S3D clips to a group. Media Composer displays the metadata for the clip designated as the leading eye in the bin.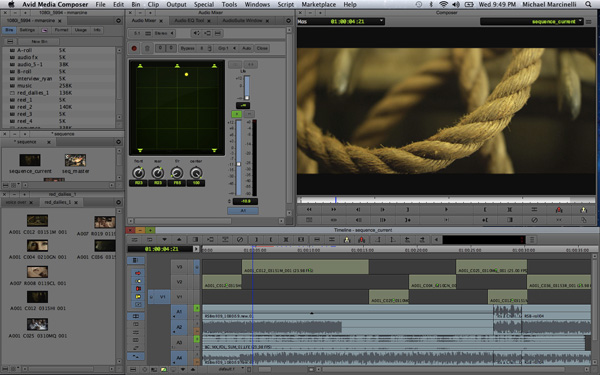 Broadcast workflows between Avid and third-party products can also be improved and made more flexible with the ability to export DNxHD (HD) or IMX (SD) files wrapped as MXF OP1a interleaved files. The new Avid simplified AAF file format mixes down all video and effects to a single track, with all ancillary data intact, creating a lightweight reference file of a final sequence. This new Export menu option is an alternative to QuickTime Reference movies, minimising the number of video and audio tracks, while maintaining ancillary data like captions, for multiplatform distribution.
For editors who work with the new ARRI AMIRA cameras, ARRI AMIRA footage can be viewed and edited directly in Media Composer without transcoding, with any colour transformations embedded as a Colour Decision List and/or 3D LUT, applied automatically.
The new Media Composer | Software tools can now be purchased online and through authorised Avid resellers. They are available to new and existing users who have purchased a subscription, new perpetual license or support plan. Before the end of 2014, existing owners can upgrade many older versions of Media Composer for only AUD$360 incl GST and receive all updates and support for a year. www.avid.com/mediacomposer