Genomedia Leads UHD Drama in Dubai with Avid Editorial Management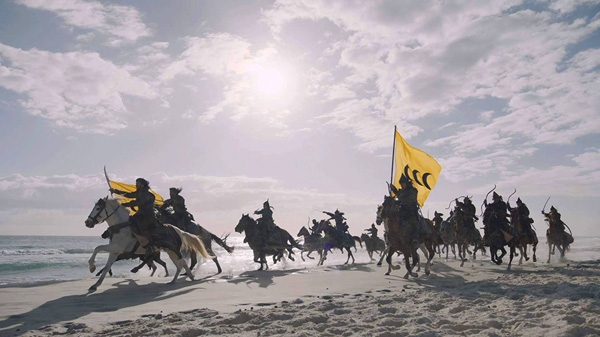 Production company Genomedia based in Dubai has updated the way it produces and edits UHD content to accommodate the demands of its first drama series, 'Kingdoms of Fire', a dramatisation of the 16th century conflict between the Ottoman and Egyptian Empires directed by Peter Webber. Faced with delivering high-quality content within tight deadlines in an unfamiliar genre, Genomedia was especially interested in accelerating its workflows through collaboration between teams, and centralised management.
Genomedia's post-production department deployed an Avid workflow with MediaCentral | Editorial Management, a system used to design bridging workflows built on Avid NEXIS and Media Composer without interfering with how users work. It operates as an integrated panel within Media Composer for finding content across multiple projects, or as an independent web browser interface, which allows remote story editors, producers and assistants to find, preview and access projects or assets in NEXIS storage.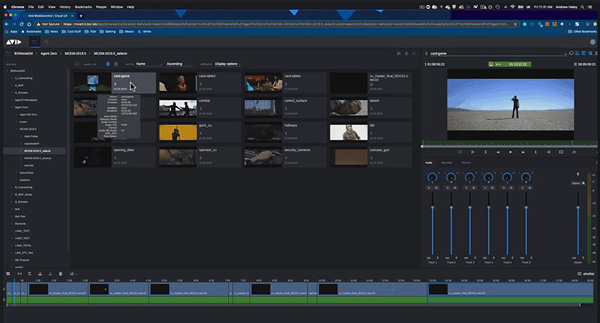 Avid MediaCentral | Editorial Management uses a browser-based drag-and-drop timeline.
Genomedia's content is viewed by audiences in different locations across the Arab region. With its roots in documentary production, the company needed a way to make its post-production process simpler and faster and allow collaboration between its editorial teams, aiming to expand its TV genre capabilities and meet expectations for UHD content at the same time.
A workflow consisting of MediaCentral | Editorial Management interoperating with Media Composer, Pro Tools and three tiers of Avid NEXIS shared storage gave Genomedia's on-site editors and off-site producers the ability to collaborate efficiently. Specifically, a team of editors could find and work on the best shots from multiple cameras and approve footage simultaneously, using just a web browser. This new process allowed Genomedia to focus more on the creative process instead of, for example, searching for media and waiting for approvals.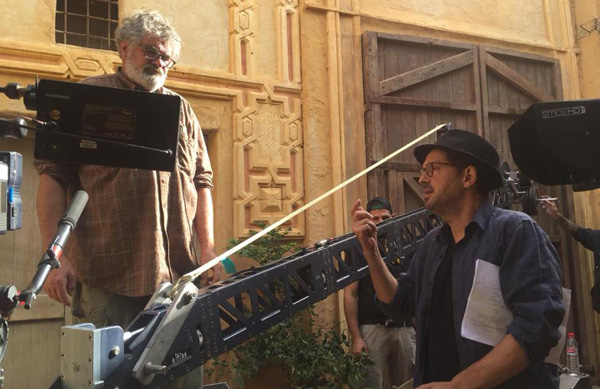 On the set of Kingdoms of Fire
"Our previous workflow was encumbered by decentralised production islands and content maintained in numerous storage silos," said Khaled Ben Younes, Head of Post Production at Genomedia. "For a project of this size, we needed a scalable platform that post-production teams could integrate and use to find the assets they needed fast, collaborate directly and create the best story possible under intense time pressures. This type of post-production environment is still unusual in the Middle East, but we're confident of the opportunities it will unlock in the future."
One of the main purposes of Editorial Management is to keep teams synchronised. They can access, share and manage projects and media across an entire Avid NEXIS library from anywhere. Without actually using Media Composer, production members have tools to create bins and sequences, or organise and group media, directly from a web browser to support the editing team.
Custom metadata fields for the required data categories can be created to allow more consistency across the library and speed up clip searches. Any team member can contribute from any location - mark in and out points, pull selects and create shotlists and sequences, or just create stringouts of every single take to find and shape the story.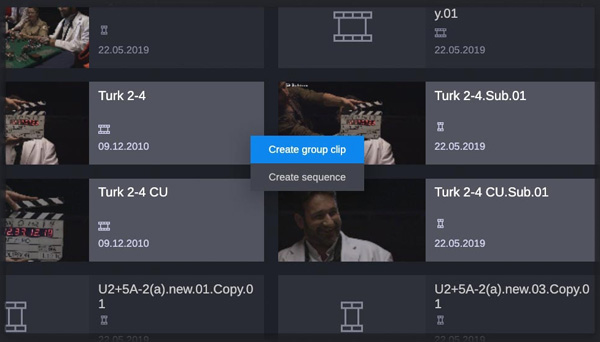 Multi-camera production support
The system also needed to be robust enough to handle the huge amount of data involved. The show's production shot at least 6 to 8 terabytes of raw footage every day. Genomedia's Avid workflow needed to process this footage so that it could be stored, searched and exchanged between editors without affecting the NEXIS system's performance.
With faster turnaround times, review processes were simplified as well. The production could play media and sequences from anywhere, making it possible to review and approve content outside of Media Composer and outside of the production facility. www.avid.com