Telestream Vantage Automates and Lowers the Cost of IMF Packaging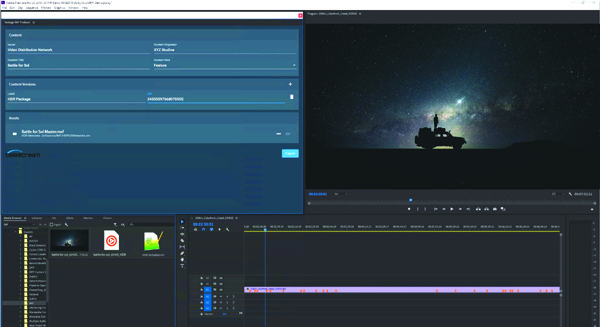 Telestream IMF Producer is a new Vantage option that automates the creation of IMF (Interoperable Master Format) packages from Adobe Premiere Pro CC. IMF packages are the preferred method to deliver show masters to companies like Netflix, 20th Century Studios, Disney and many others. Because the media processing required for IMF delivery format preparation is typically complex, IMF Producer automates many of the processes for video editors.
IMF is a SMPTE standard for providing a single, interchangeable master file format and structure for the distribution of content between businesses around the world. IMF defines a framework for creating a true file-based final master. IMF Producer is a part of the Telestream Vantage Media Processing Platform and automates the creation of all files required in an IMF package from a single output render of an Adobe Premiere Pro timeline.
Further to generating the primary package, editors can create extra sequences that become supplemental IMF packages containing different versions of audio, subtitles, edit points, Dolby Vision HDR metadata and so on. Vantage IMF Producer automatically creates standard supplemental IMF packages, which can be sent directly to media management systems that automatically extract the correct content for final distribution.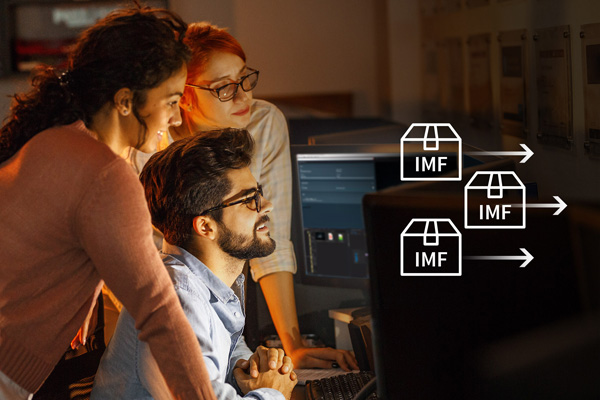 The ability to handle IMF workflows inside a common application like Adobe Premiere Pro is economical, practical way to manage IMF primary and supplemental package requirements, avoiding human error or taking up available computing resources.
IMF Producer can process up to four jobs simultaneously. Using Vantage Timed Text Flip, IMF producer includes full support for IMSC-1 Subtitles. This subtitle function is required for IMG packages and is sometimes missing from processing systems. Timed Text Flip is the subtitle and captioning component that runs on the Telestream Media Framework in Vantage, and opens an interface used to read, write and adjust subtitle and caption data as a way to automate common captioning and subtitling conversion processes. www.telestream.net