EditShare EFSv Platform Virtualises Collaborative Editing in the Cloud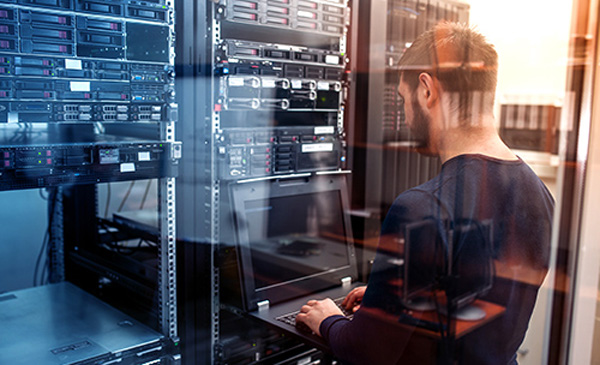 EditShare has virtualised its EFS video editing and shared storage platform to support collaborative cloud-based media production. The new EFSv service is initially running on Amazon Web Services (AWS) infrastructure and works as an open platform supporting standard third-party editing, audio mixing and grading software. It includes security functionality such as file auditing to protect editorial workflows in the cloud, and EFSv native drivers to avoid IT bottlenecks that affect performance in virtual environments.
EFSv packages include the workstation and GPU resources required to support teams of all sizes. These packages also include EditShare's Flow media management and remote production workflow tools. Flow works as a control layer to virtualised storage pools, with tools to scan, log, search and organise media, assemble story packages, and move content between object and block tiers of storage and also between cloud and on-premise tiers. Beyond these services, file egress is paid for separately.
All of the EditShare EFS functionality has been virtualised, including project sharing, editing and bin locking. In effect, users can build a complete virtual facility in a short time, with enough computing power to complete real projects in the cloud. For complex workflows, Flow Automation is included to manage redundant tasks automatically. As usual, customers and technology partners who want to automate their cloud storage management workflows can use the EditShare RESTful API.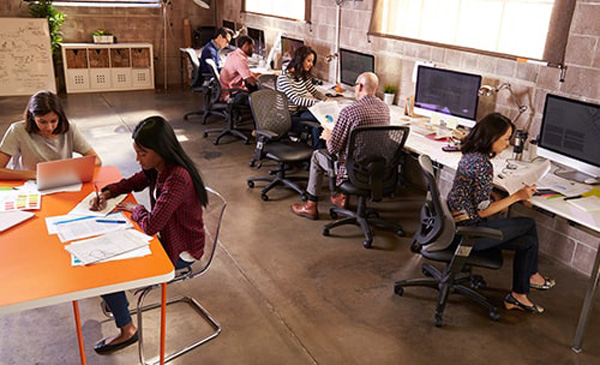 Demo – Cloud Editing on Premiere Pro
EditShare gave an online demo of the system during a webinar on 22 April, in which Bayon Shahidi, a local EditShare Systems Specialist, showed how it was possible to use a virtual workstation in an AWS instance in Sydney to edit from his own MacBook computer in Brisbane.
On the virtual workstation, Premiere Pro was installed with an EditShare storage mount to the cloud storage, with a Teradici server using the PCoIP compression/decompression protocol and an Expedat fast file transfer server. On the MacBook, Bayon had a Teradici client for remote NLE control with Flow Story installed locally for remote proxy editing, plus an Expedat client for high speed media upload to the cloud EFSv platform.
During the webinar, Bayon demonstrated that he was able to use the full resolution files in Premiere Pro with no discernable lag, resulting in an experience very close to using Premiere locally with files stored in an on-premises EditShare system.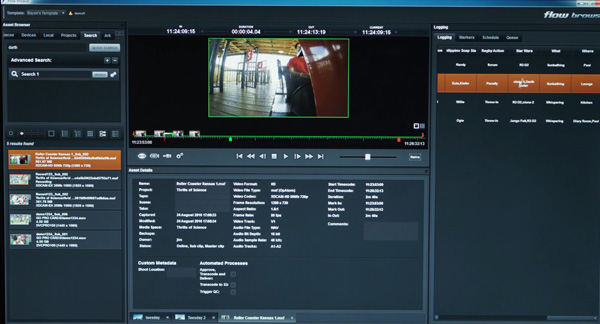 Editshare's Flow MAM system
Having the Flow MAM software packaged with the workstation and GPU resources is convenient. For fast turnaround situations, Flow Story, a simple-to-use proxy editor, streams the proxy files directly from the Flow server, making it unnecessary to mount the file system where the high resolution media is stored. AirFlow, used through a web browser, can be used for clip preview, metadata entry, EDLs, file download and upload.
EFSv Packages and Services
Users can purchase the EFSv subscription alone or bundled with cloud services. The packages range from a proxy review and approval option to proxy editing on virtual workstations to HD or UHD editing on variable numbers of workstations with different storage capacities. When files are uploaded via Expedat, Flow can automatically scan them and generate proxies.
For Teradici to work smoothly, EditShare also recommends using GPU instances, of which some lower cost instances are available in AWS including smaller G3 workstations and the newer G4 instances with different numbers of CPUs and GPUs. One advantage of using AWS is the ability to schedule the workstations to power down when you are not using them, saving costs.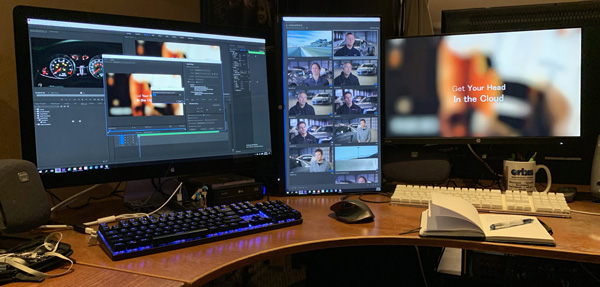 Support Team
EditShare's support team, called 24/7 Customer Success, advises prospective users and moves client workflows to the cloud. This service includes cloud configuration, data migration, workflow design and system automation, plus training in the framework, setup and ongoing management of production environments in the cloud. For example, there are methods for clustering cloud instances to meet the scale-out variable requirements of bandwidth, storage and multi-track editing in the cloud. Users can also set up plans for starting small and growing as facilities change over time. www.editshare.com