EditShare and Adobe Editors Collaborate on Remote Productions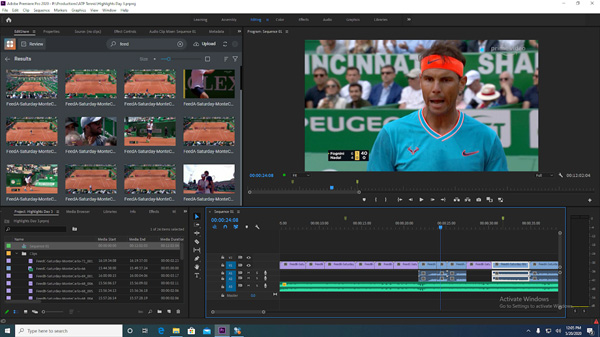 EditShare has continued to add functionality to its integration with Adobe software, based on metadata tracking and workflow automation that works on-premise, in a hybrid configuration or as a whole cloud-based workflow. Those options make it possible to connect editing workflows into a wider media system.
A new Flow asset management panel for Adobe Premiere Pro handles content management, proxy and remote editing, and review and approval workflows for editors. EditShare's EFS open storage supports project-locking for the new Productions functionality in Premiere Pro, which Adobe developed so that Premiere Pro can handle projects with large numbers of assets while maintaining performance, and users can share and organise the assets more easily.
When a user creates a Production, a project folder is created where the project's editors place their related projects. The folder contains master settings files so that every Premiere project created inside the Production will inherit the same master settings, resulting in continuity across the project. Small sections of sequences can be selected from one project and copied into other projects, without bringing irrelevant clips over to the destination as well. The relationships between projects, and the sources of individual items, are also preserved.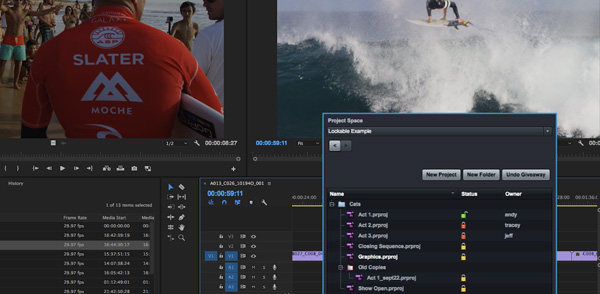 EditShare's contibution to the Productions workflow is the Flow Panel, located in the Premiere Pro user interface and used to search on-premise, cloud or archive storage to find content and collaborate with colleagues working locally or remotely.
Flow manages the media software stack, from the user-interaction level down to the EFS (file system) level, with tools to orchestrate assets and workflows across storage tiers. Flow's workflow is proxy-based and supports about 500 codecs. The new Premiere Pro panel connects dispersed, individual editors and production teams using Premiere, directly to Flow media asset management via asset tracking, collaborative proxy editing, and review and approval.
A remote project workflow can be accessed with AirFlow, EdtShare's web-based interface for field collaborators, and Flow Story. AirFlow users can upload and download content directly to and from EFS storage, and create projects, with bins, and work with Flow proxies, adding markers and updating metadata. A sequence could be created as a shotlist. From there, the sequence could be advanced in in Flow Story and published to Flow. Finally, when moving the clips to Premiere for editing, re-linking happens automatically. editshare.com