Divergent EditReady On-Set Media Prep Integrates Full-Time Scopes
The new version of Divergent Media's EditReady digital media prep, monitoring and delivery application for DITs and editors now integrates the company's ScopeBox software, creating a single workflow that filmmakers and editors can use to move footage from the camera to the editor quickly, regardless of camera or file format.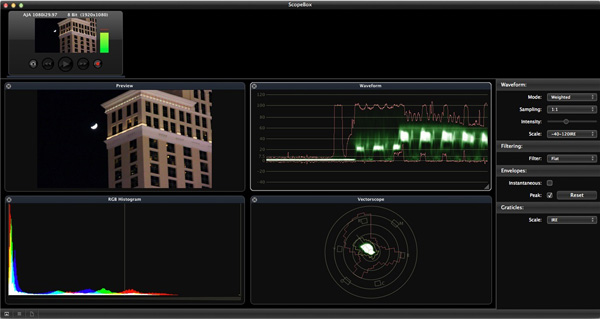 With support for the major camera and editing formats, EditReady converts media for immediate preview and playback and supports the application of LUTs for colour correction. Users can view and edit metadata, convert between DNxHD and ProRes and run simultaneous batches, allowing proxy media generation or footage conversion from different cameras. With the ScopeBox integration, filmmakers and editors have dedicated, full time scopes without using external hardware, taking advantage of ScopeLink to connect media in EditReady directly to ScopeBox.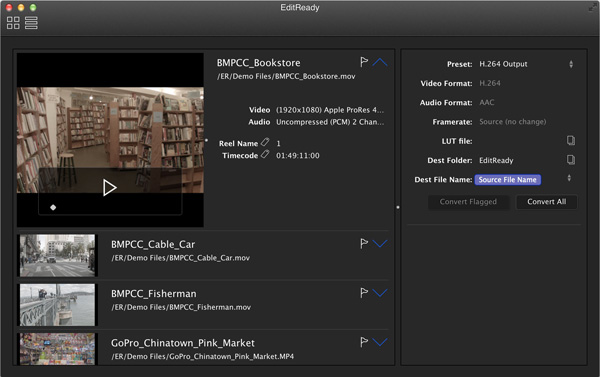 With EditReady, filmmakers can take the relevant functionality on set, improving the camera-to-edit workflow. MXF, AVCHD, HDV or QuickTime files can be transcoded to an edit-ready format like Apple ProRes or Avid DNxHD. DITs can apply LUTs for colour correction, and view and edit metadata. www.divergentmedia.com