PluralEyes 4.0 Adds Direct Premiere Pro Link to Shooter Suite 13.0
Red Giant's Shooter Suite is a set of purpose-built applications that give directors of photography, videographers and filmmakers the ability to process their footage from set to post. With automation and workflow tools, users can offload, analyze, touch up and synchronize digital media, ready for post.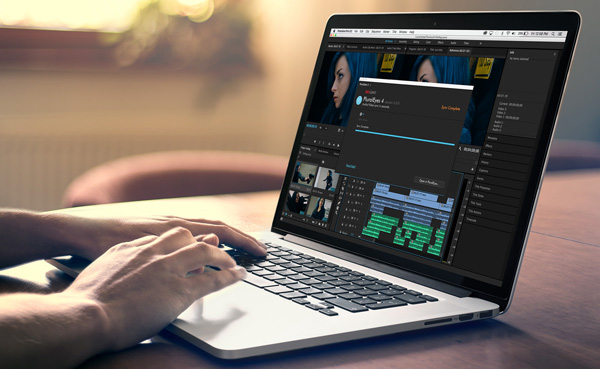 Red Giant Shooter Suite v13.0 now includes the new PluralEyes v4.0 update, audio and video synchronizing software that is compatible with most NLE packages. PluralEyes analyzes footage and automatically chooses the best options for synchronisation. Version 4.0 works on footage directly in Adobe Premiere Pro without having to leave the editor, through the addition of a Premiere panel in PluralEyes. PluralEyes in Premiere Pro carries out the same colour coding as it does in the standalone version, so editors will know which clips require attention. Other new functions are automatic drift correction, vertical track scaling, integration with Red Giant Offload, and further automation.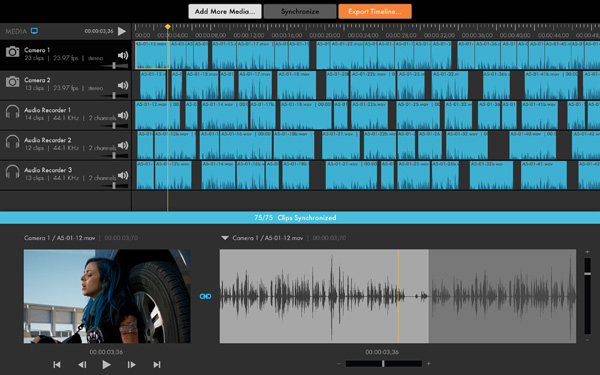 PluralEyes imports media with a Smart Start tool. After the user drags and drops a folder of media into PluralEyes, during a sync the software will automatically detect which device the media came from. Files will be sorted so that media from the same device, are on the same track.
When syncing long clips, sound and video may fail to match up perfectly. PluralEyes can account for this with Automatic Drift Correction and export an aligned sync. New in version 4, once drift is detected and fixed, editors have the option to toggle between the drift-corrected sync and the original audio for comparison.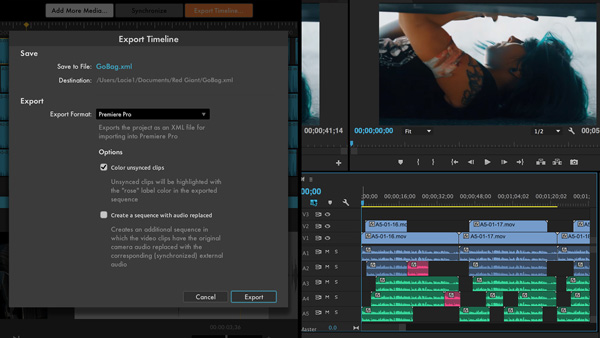 PluralEyes employs colour coded visuals to show editors the progress of a sync as an easily recognized way to make adjustments. Now, export from PluralEyes to Premiere Pro also uses a colour coding option for clips that do not sync properly.
Red Giant Offload software, another component of Shooter Suite, performs a checksum during media transfer from camera card to hard drive to verify that footage has been backed up with no loss. PluralEyes 4.0 is able to detect Offload events and bring the footage over, creating a workflow from Offload, to PluralEyes, to the host application.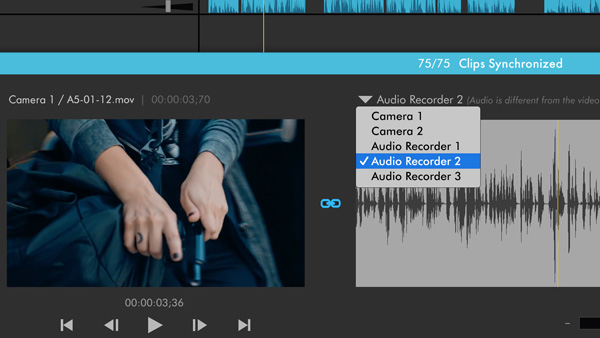 Vertical Track Scaling in PluralEyes 4.0 allows users to see more detail in the waveform when inspecting media. Users can compare tracks and verify the sync by selecting which audio waveform is shown next to the video track.
Tools in Shooter Suite v13.0 is comprised of Offload 1.0, which backs up of footage in the field, Instant 4K to upconvert video to 4K resolution and other high-resolution formats, and Frames, which deinterlaces older footage and converts it to 24P. Shooter Suite 13.0 is available now.
www.redgiant.com