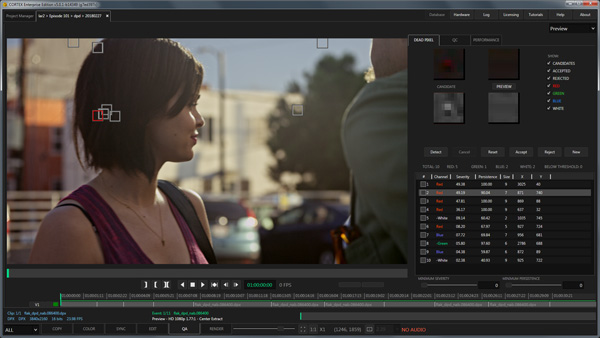 MTI Film's Cortex dailies processing software, identifying dead pixels.
MTI Film has opened a high-speed, high-capacity data centre in Hollywood devoted to supporting television editing teams working remotely. Here, editors can set up a shared storage environment and dedicated connections to their remote workstations, allowing them to edit and conduct other routine editorial operations as if they were in the same room.
With an open-ended capacity, the site is currently being used by 54 editors and assistants working on five television productions, and the number will grow to as many as 90 working on nine shows by mid-January 2021.
MTI Film CEO Larry Chernoff said that the data centre is designed for what he sees is fast becoming the new working model for television post-production. "When the pandemic arose in March, the post-production industry responded by sheltering at home and working remotely through various internet-based streaming systems, some good, some not-so-good," he said.
"When it became clear to us that we are not going back to the former model anytime soon, more innovation was required. Thinking past the current crisis, we concluded that a hybrid between remote and on-premises work will be the new regime and that a comprehensive environment for picture post-production was needed."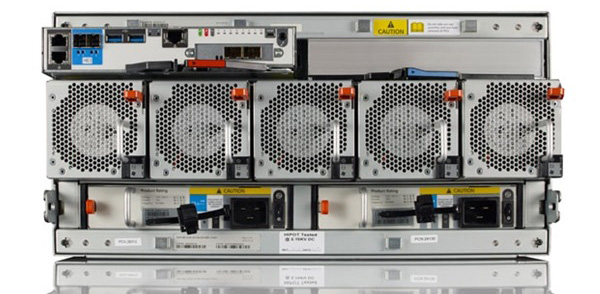 Avid Nexis shared storage
The MTI Remote Centre employs a custom combination of networking, Avid workstations, storage, workflow management, transcoding and collaborative systems to enable editors and their assistants to work from anywhere while collaborating with each other and their producers. Its Avid Nexis shared-storage environment dedicates 112TB to each individual production, enough to maintain multiple seasons online.
MTI supplies home-based editors with thin client computing devices that connect to the Remote Centre via redundant fibre paths with automatic failover. A variety of redundancies are built-in to guard against drive or power failures and avoid downtime. Daily backup of media and metadata happens automatically and is stored on a separate MTI SAN. The centre also employs industry standard security measures against data loss or malicious intrusion.
"Editors can work from home studios or any other remote site while we manage the bandwidth to create a studio-like experience," Larry said. "As long as they have an MTI supplied station attached to our remote centre with a minimum of bandwidth on their end, editors have the same experience as they would while connected to a system located in the next room."
The pipeline handles dailies processing, media management, deliverables and related tasks, as well as storing and protecting data. For this work, MTI Film's Cortex media playback and dailies software is integrated through the workflow for efficiency.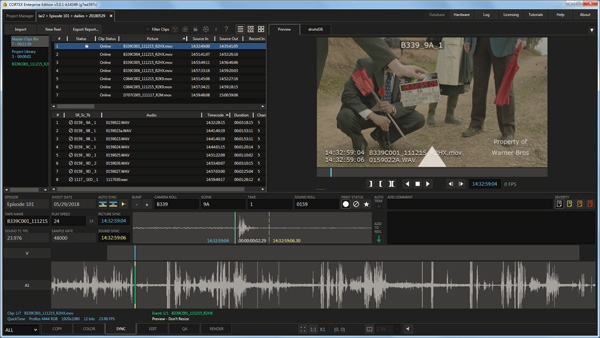 Cortex - audio/visual sync
For example, Cortex renders media in multiple formats simultaneously and, one of its newer features, merges Avid EDLs with VFX markers into Cortex timelines, saving time by executing the edit and the VFX pulls in a single step. It also performs colour space conversions and includes HDR and SDR scopes and a colour gamut diagram supporting ASC / ACES colour.
MTI Film has tested the pipeline and made it available to working television productions over time in order to monitor the response, which has been uniformly positive as teams find the editorial experience is transparent. Larry reflected, "Post-production methodology has changed forever. Editors were looking for ways to work remotely and automate routine tasks anyway – the pandemic simply added urgency to the need for practical approaches." www.mtifilm.com