IPV, intelligent video content management specialists, have announced a partnership with Australian media systems integrator Digistor to deploy and support complete workflows for remote creative teams in the APAC region. Deep integration of IPV's MAM Curator with Adobe Creative Cloud adds remote and collaborative functionality to Adobe's video editing applications, helping media organisations maintain continuity and avoid production disruption in the global move to remote workflows.
This collaboration will combine IPV Curator's cloud-based remote video editing and workflow capabilities with Digistor's 30 years of experience in consultation, design, installation and integration within the media and broadcasting industries.
"Digistor are media innovators in the APAC region where their team is widely recognised for successful deployments of customised, integrated systems for customers," said Daniel Mathew, Chief Revenue Officer, IPV. "Through this joint collaboration, we'll support broadcasters and post-production facilities that are aiming to be among the first to migrate their media operations to the cloud. Because ease of access and remote collaboration are especially important now, the remote capabilities of Curator will be an exciting development to bring to the ANZ market."
APAC's Cloud Transition
The region's media industry is only just beginning to transition to the cloud. Along with Digistor's knowledge and reach within the region, the company's AWS certified engineers and their strength in providing cloud managed service capabilities will be an advantage to local creative teams. IPV serves a wide range of clients, including HBO, YouTube, Nintendo Home Depot and Sesame Street, and with the addition of Digistor's extensive local knowledge and support, this partnership supports various industries including broadcast, post, marketing and advertising, retail, sports, corporate, education and government.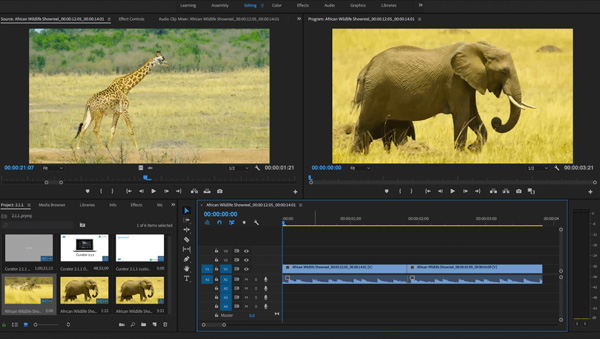 Together, IPV and Digistor hope that this partnership will continue to inspire further technical innovations. In particular, Curator's remote editing and workflow capabilities combined with its strong Adobe Premiere Pro integration make IPV's MAM an effective video content management platform. Digistor believes that as more enterprise customers choose Premiere Pro as their editing platform, Curator presents a compelling tool for media management and workflow efficiencies.
Streaming Proxies
Teams can use Curator to access footage without being tied to a central studio, and to help them work faster and smarter with existing assets. Curator's intelligent search capabilities are aided by automated metadata logging. All ingested and stored video is converted into proxies 2% of the original file size that are then streamed to remote workers' computers without downloading. Streaming proxies with Curator only requires an Internet connection of 2 Mbps or above, resulting in latency under 150ms.
The Curator for Adobe extension panel brings the MAM's search-and-discover and remote editing directly into Premiere Pro and After Effects, giving direct access to all available video and graphic assets, metadata, markers and comments regardless of where the editors or assets are situated. Editors either connect directly to on-site storage to access hi-res assets, or access the 2% streamed proxies wile working remotely.
Curator Clip Link is a web interface for AI-enabled, context-based search, users can find the assets and specific clips needed in a few seconds using suggestive-search functionality, making existing assets more valuable and more likely to be reused. www.digistor.com.au