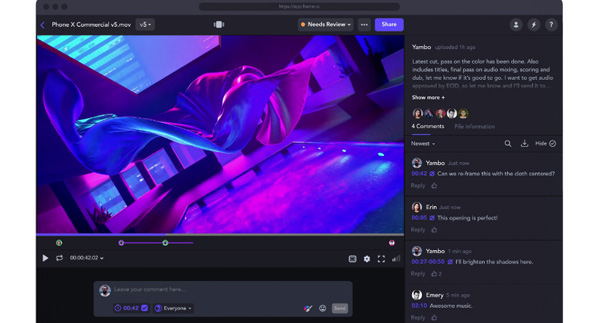 Adobe has agreed to acquire Frame.io, a cloud-based video collaboration platform. Video editors and project stakeholders use Frame.io to collaborate, quickly and directly, using services and software in the cloud. Over a million users across media and entertainment companies, agencies and brands use Frame.io as a way to simplify and speed up video production.
After the acquisition, the collaboration platform will combine Adobe's creative software with Frame.io's review and approval functionality. Adobe plans to build Frame.io workflow capabilities natively into Creative Cloud applications including the Premiere Pro NLE, After Effects motion graphics, VFX and compositing application, Photoshop and others, affecting users from video editors to producers and marketers.
Frame.io addresses the fact that video workflows are disjointed and depend on the use of multiple tools and communication channels to bring together stakeholder feedback. For efficiency, Frame.io supports real-time footage upload, access and stakeholder collaboration in a secure, straightforward experience on devices.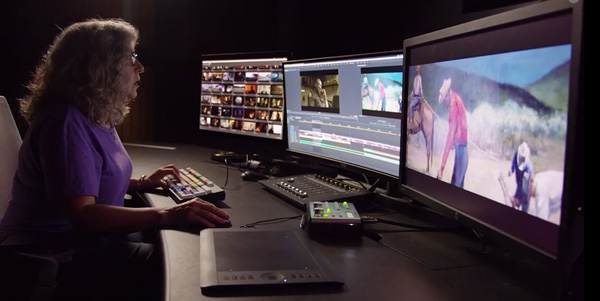 Acquiring Frame.io means Adobe can extend Creative Cloud's collaboration services to video. Currently these services include Adobe Creative Cloud Libraries, Cloud Documents, Design Systems in Adobe XD, Adobe Stock and Adobe Fonts. Now with Frame.io, all of these will help teams collaborate across Premiere Pro, Photoshop, Illustrator and other Adobe Creative Cloud applications.
Frame.io has developed robust plug-ins and third-party application support. The combined Adobe Creative Cloud and Frame.io teams now intend to continue innovation to enable collaboration between all stakeholders – beyond Adobe's applications to the growing number of third-party applications.
On closing the agreement, Frame.io co-founder and CEO Emery Wells and co-founder John Traver will join Adobe. Emery will continue to lead the Frame.io team, reporting to Scott Belsky, Chief Product Officer and Executive Vice President, Creative Cloud. The transaction, valued at $1.275 billion, is expected to close during the fourth quarter of Adobe's 2021. Until the transaction closes, each company will continue to operate independently. www.adobe.com