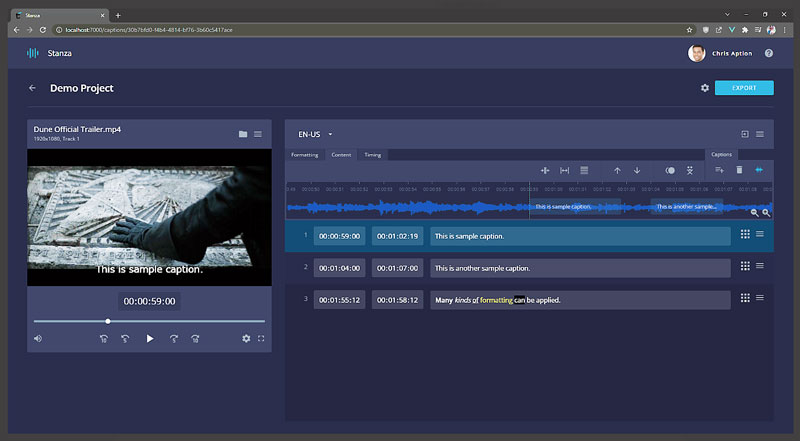 Telestream Stanza captioning and subtitling software is designed as a low-cost entry point for organisations who work regularly with captioning, available on a subscription-based OPEX business model.
Accurate closed captions and subtitles are critical aspects of video content creation. In many regions, this information is legally required to be made available for hearing impaired viewers. To help address the challenges of captioning remotely, captioning editors can work from any location through an ordinary browser-based editing console using Stanza's client-server deployment model, regardless of where media files are stored.
Stanza uses the Telestream GLIM engine to play back original high-res files instantly, without having to create and transfer proxy images.
"With Stanza, large media files do not need to be downloaded or moved across a local area network, nor do proxies need to be created to work on captioning projects," said Scott Matics, Senior Director of Product Management at Telestream. "Its built-in access to Timed Text Speech auto-transcription, and integration with Vantage and Timed Text Flip transcoding and processing, make it possible to automate more of the caption creation process."
Stanza is platform agnostic, able to run on Windows, MacOS and Linux,. The software includes optional access to Telestream's AI powered Timed Text Speech auto-transcription service, which supports over 100 languages. Stanza also integrates with the Vantage Timed Text Flip text transcoder and processor to set up automation for captioning workflows. Evaluation copies of Stanza are available. www.telestream.net