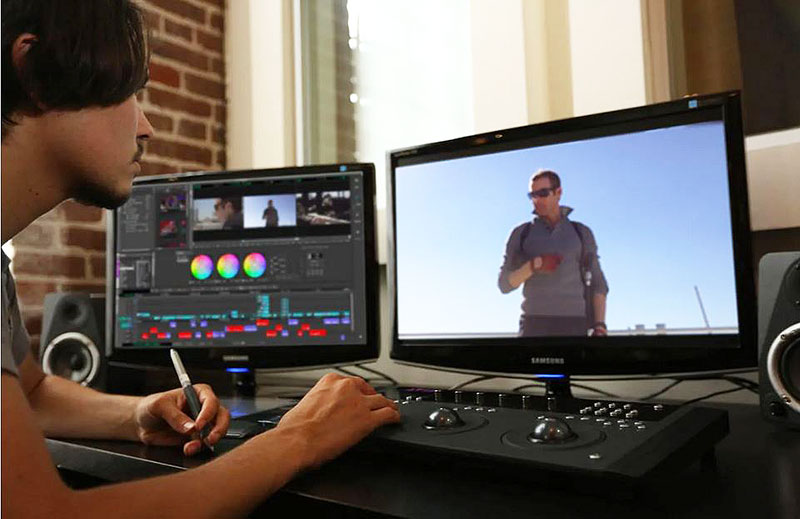 Avid Media Composer is now updated with new features that improve remote collaboration for dispersed users, due largely to the application's use of the SRT (Secure Reliable Transport) protocol. Its customisable, scalable nature has also been enhanced, as well as its hardware efficiency.
Avid describes its new approach to remote collaboration as an over-the-shoulder experience, intended to enhance the speed and productivity of creative teams and individuals. Its features are available natively in Media Composer | Ultimate and Media Composer | Enterprise editions.
The integration of the SRT (Secure Reliable Transport) protocol makes it possible for editors to stream high-resolution video and audio sequences to any location at any time, directly to individual or multiple end-points simultaneously. Whether Media Composer is on-premises with the editor or in the cloud, the result is nearly the same as viewing editors' work in-person, over their shoulder.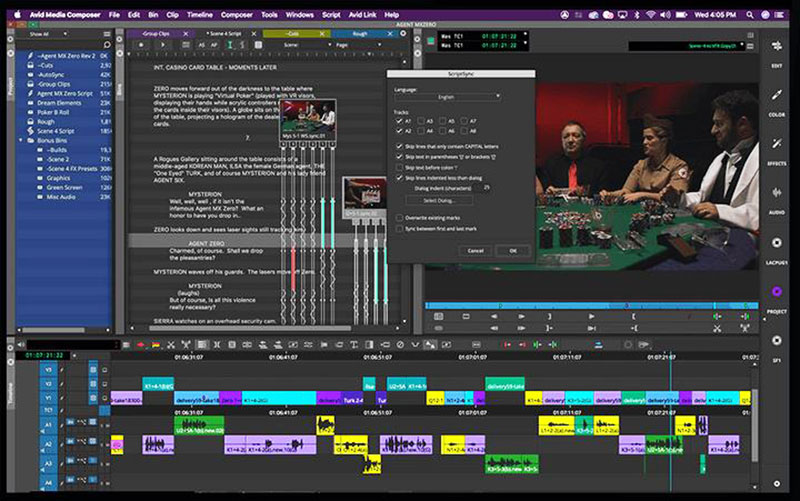 The ability to stream securely to devices means workflows with Media Composer can now incorporate a third monitor experience that accelerates interactions like content review and approval between editors and clients, facilitating real-time feedback and finalising projects sooner.

Although SRT ensures secure streaming of content with 128/256-bit AES encryption end-to-end, users can also restrict client access to Media Composer output with passwords. The team can connect to a Haivision Gateway on premises or in the cloud to enable stream replication -- accessing video both on premise and in the cloud -- and firewall traversal, so that devices behind a firewall can reach streams without breaching network security.
Beyond remote collaboration, user interface enhancements to Media Composer support further workspace customisation. Editors can dock the Tool Palette, quickly organise bin content and move clips up in the timeline in ways that improve their editing efficiency.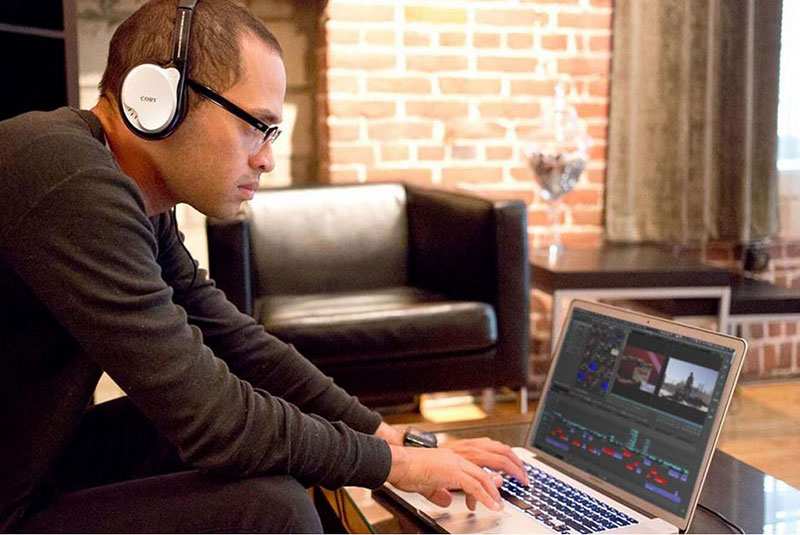 A single sequence can now include as many as 99 video tracks and 99 audio tracks, expanding the user's ability to create more VFX-heavy sequences, for instance, build bigger audio mixes or choose more creative options.
Media Composer now supports Media Composer | Distributed Processing, which off-loads processor-intensive media creation workflow tasks to designated unused computers, in the manner of a networked render farm. Such tasks include mix-downs, exports and generating mezzanine media, as well as renders. It also keeps edit workstations free, avoiding downtime during production. www.avid.com