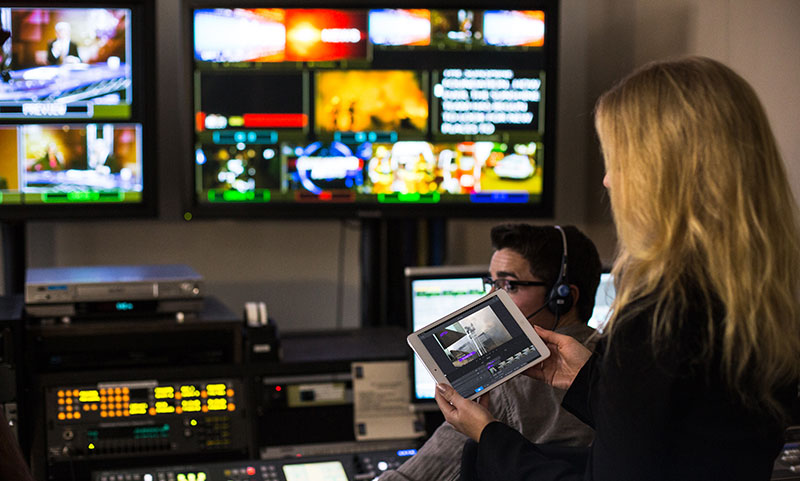 Avid has made two developments that increase options for editors and broadcast teams adopting remote, cloud-based workflows – new SRT protocol support in Avid | Edit On Demand now allows over-the-shoulder workflows, and new Avid Media Production in the Cloud system serves as a reliable, secure space in the cloud where distributed TV news and sports teams can bring workflows for remote access
The Avid | Edit On Demand system now supports over-the-shoulder workflows, made possible by SRT (Secure Reliable Transport) protocol support in the latest edition of Media Composer editing software. This new capability securely streams the video and audio output of Media Composer over the internet to anyone, anywhere using an SRT-enabled decoder, set-top box, video player or mobile device to view the playback in real time.
True Cloud Collaboration
Avid's intention is to make their Edit On Demand user experience virtually indistinguishable from on-premises editing setups. It allows distributed post production teams to collaborate in the cloud in the same way they do while working together in a studio or other physical facility. Production teams can launch virtualized resources including Media Composer seats within an Avid NEXIS cloud storage within hours, access their workflows from anywhere, and shut them down quickly when projects are complete.
Now, with wider collaboration through SRT, broadcast and post-production teams can distribute multiple outputs to multiple devices simultaneously, allowing faster client review and feedback leading to timelier project completion.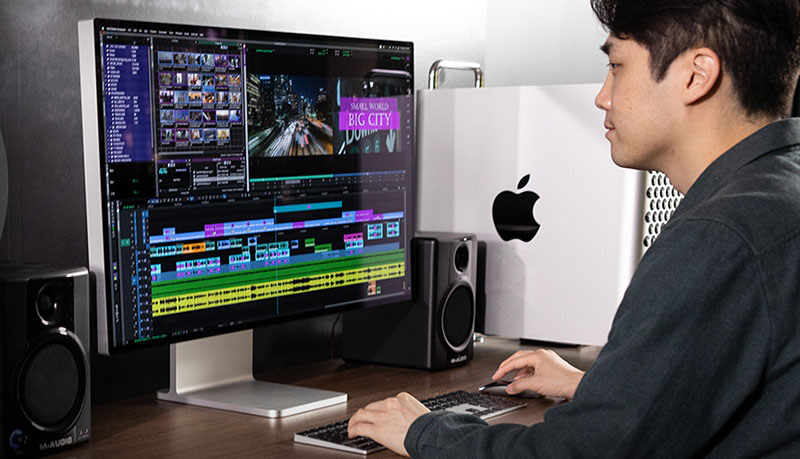 "In-person over-the-shoulder access for content review and approval is considered essential to successful workflows and now SRT makes this possible in remote and distributed editorial workflows," David Colantuoni, Vice President, Product Management for Video and Media Solutions, Avid. "Avid | Edit On Demand works as a virtual turnkey post production facility in the cloud for large and small teams."
Avid Media Production in the Cloud
Avid Media Production in the Cloud adopts a similar idea by serving as a reliable, secure space in the cloud where distributed members of TV news and sports production teams can bring their workflows for anywhere, anytime access. Because the system is based on the Avid production tools and platforms that teams already use, users experience the familiar environment of a broadcaster's on-premise workflows. Teams can access assignments, assets and media quickly and deliver breaking news across their usual platforms, from on-air channels to web and social media.
From the individual user's perspective, very little changes. Teams can use their existing MediaCentral workflows, along with integrated Avid NEXIS cloud storage and Avid's MediaCentral | Stream IP ingest – all from the cloud. The combination of these tools enables journalists in the field to access, edit and publish content. Teams can use Avid's MediaCentral | Collaborate and other iOS and browser apps to plan and contribute to stories remotely while following all aspects of story production as they go.
Editors can start working immediately on material as it comes in for fast turnaround of stories that are ready to air and stream across broadcast and digital outlets. The openness of MediaCentral's architecture also gives editors the option to use either Avid Media Composer or Adobe Premiere Pro NLEs. www.avid.com