Animatrik Jumps into Video Game Mocap with EP Mataio Gardi
Performance capture and virtual production studio Animatrik in LA has hired Mataio Gardi as their new Executive Producer. Mataio has gained motion and performance capture experience from working for video game publishers such as Electronic Arts, Microsoft and Ubisoft, where he played a role in the development of several franchises including 'Assassin's Creed: Unity', 'Splinter Cell: Blacklist' and most recently 'Gears of War 4', due for release in 2016.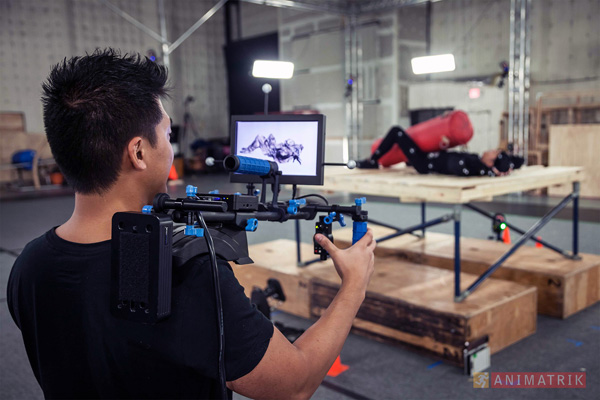 While working at Ubisoft Toronto, Mataio was also responsible for setting up the studio's in-house performance capture stage, giving him special insight into the technical and creative requirements of video game mocap. Animatrik will continue to run performance capture services across North America and beyond, but Brett Ineson, CEO at Animatrik, said he feels Mataio's experience in video game and interactive projects will increase the value the company's partners and clients can get from using motion capture in production.
Narrative First
Mataio was a scholarship graduate of Vancouver Film School's 3D Animation and VFX program and entered the video game industry immediately after graduation, starting out at Electronic Arts. Although his background was in art, he was especially drawn to production, and eventually became a development director and producer.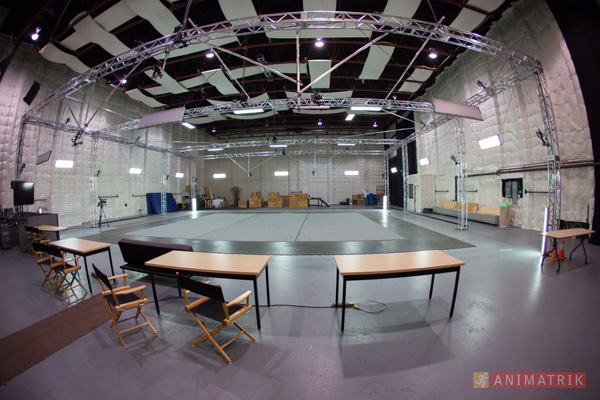 Mataio said, "Video game narrative has always been extremely important to me, and it was that interest that led to my first exposure to the world of mocap. While at EA in the mid 2000s we developed and launched a facial capture system we called UCap. But it was way ahead of its time, and too complex and costly to be practical for mainstream production. Nevertheless, I had caught the performance capture bug and kept it within the scope of my work in production from that point onward."
Among the highlights of Mataio's career is a VES Award nomination in the first year video games were added as a VES category, 2004. Two of EA's games were nominated - 'The Lord of the Rings: The Battle for Middle Earth' and 'The Third Age'. "It was a big deal to me because that was a true turning point. Folks in and out of the industry were starting to take notice of how sophisticated the visuals in games were becoming," he said.
"I also oversaw the single player campaign narrative for a Sony title 'ModNation Racers'. So many games try to be serious, tough and cool, but this time our aim was to create a lighthearted, humorous, feel-good game. Creating comedy is more challenging than anything I expected."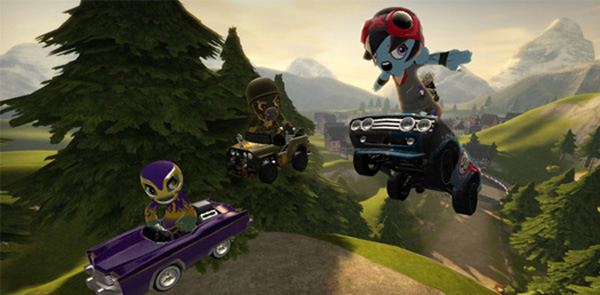 Capturing Ubisoft Toronto
A pivotal project in his career was working as part of the ground crew that started the Ubisoft Toronto studio. It was an exciting and challenging time, spent building a team from just a few up to hundreds of artists and technicians - while producing their first game 'Splinter Cell: Blacklist' at the same time. With ambitious animation plans for cinematics and gameplay, they first ran financial simulations to ensure that the company could support the construction of a stage not just for 'Splinter Cell', but for future projects.
"With a positive forecast and a strong actor talent base in Toronto, we pitched the idea to the Ubisoft executives and they gave us the go-for-launch. Since we were still a small crew at Ubisoft Toronto, we had a fairly open-ended agenda to 'just make it happen'. So, I took the responsibility of leading the design and setup of the motion capture studio.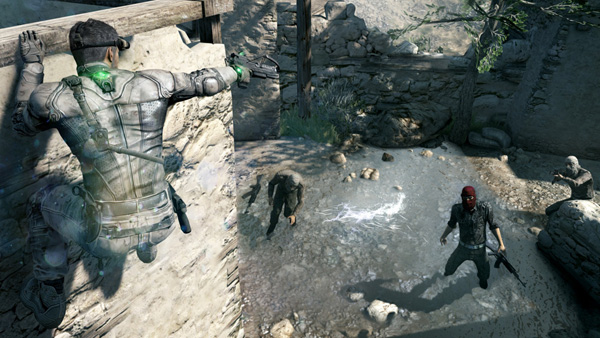 "Design involved feedback from our game departments as well as those of other studios. Because we wanted to build a stage supporting games production in terms of both cinematics and gameplay, once we had specified the design, I needed an industry expert to evaluate our plans. That's when I contacted Brett Ineson, CEO at Animatrik. With his input and consultation the plans were approved and construction commenced. Within just a few months we had also built up a solid team and were ready, not just for the first shoot, but also to go on developing the studio's technical provision and pool of talent."
Technical and Creative Diversity
Mataio feels that nothing about game development is straightforward. The diversity and ongoing evolution of engines, pipelines, toolsets, level design, gameplay, narrative, animation, characters and AI within the constraints of frame rate and memory allocation call for many individual setups and custom workflows for motion capture.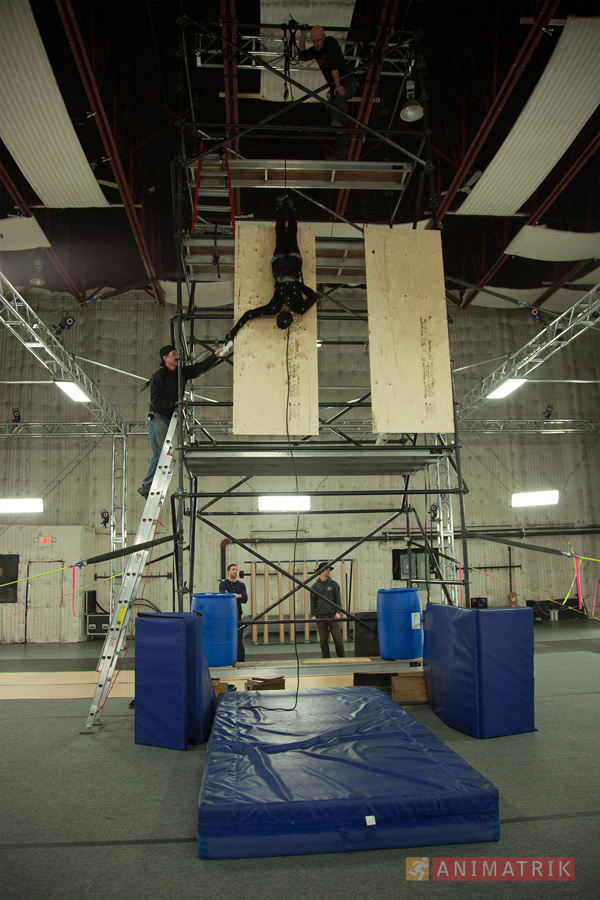 He said, "Based on my past experience, I can anticipate many of those challenges and understand the common language of game development. I can also work with game directors, leads and producers to customize the motion capture setup and workflow to meet the creative and technical goals for most any game. Not only is there technical diversity in performance capture, but also creative diversity among the directors' creative approaches to shooting performance capture. They have their own styles, experiences and methods.
"By now, I've been exposed to many of the thought processes that directors may have when they go to shoot, and consequently hope to be able to advise and help transform their vision into achievable results. Games can be fun to make, but are without question one of the most challenging endeavors to achieve success in."
He also notes that no component of game development remains stagnant, mainly because it is still driven by advances in processing power, which in turn push creativity in new directions. Seeing the effects of those advances on elements from level design and front end work to gameplay, animation, cinematics, environments, characters, audio and rendering is a primary motivating factor for Mataio.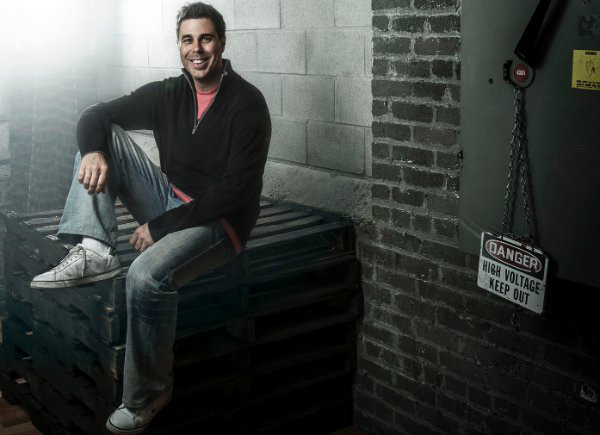 Solve for the Constraints
"From the producer's view alone, I love that each job brings a different challenge to mocap budgeting, scheduling and resource allocation. Although many of the top level processes are in place and efficient, what happens on the motion capture stage remains organic. It forces a producer to solve for the constraints, utilizing experience, insight and the ability to think on his or her feet as projects progress."
However, on the technical front, Mataio is extremely excited about 4D facial surface capture. "A few years back when head mounted cameras arrived on the scene there was a solid leap forward in facial capture, but I knew it would still be limited due to its reliance on planar capture," he said. "I knew some form of surface capture would be the next evolution and it's finally here. 4D takes huge amounts of processing power and data storage, but we are working with it now for some big game companies."
On the creative side, he is also pleased by the way the acting, directing and film production community has begun using performance capture as a true medium of expression within cinema, broadcast and games. Mataio said, "In the past, motion capture - especially in games - was considered second tier. That perception has dissolved. It's exciting to see today how all members of a production are embracing performance capture as an art form, from writers, directors, actors and stunt men through to casting." www.animatrik.com