Technoprops & DI4D Combine Facial Mocap Expertise at GDC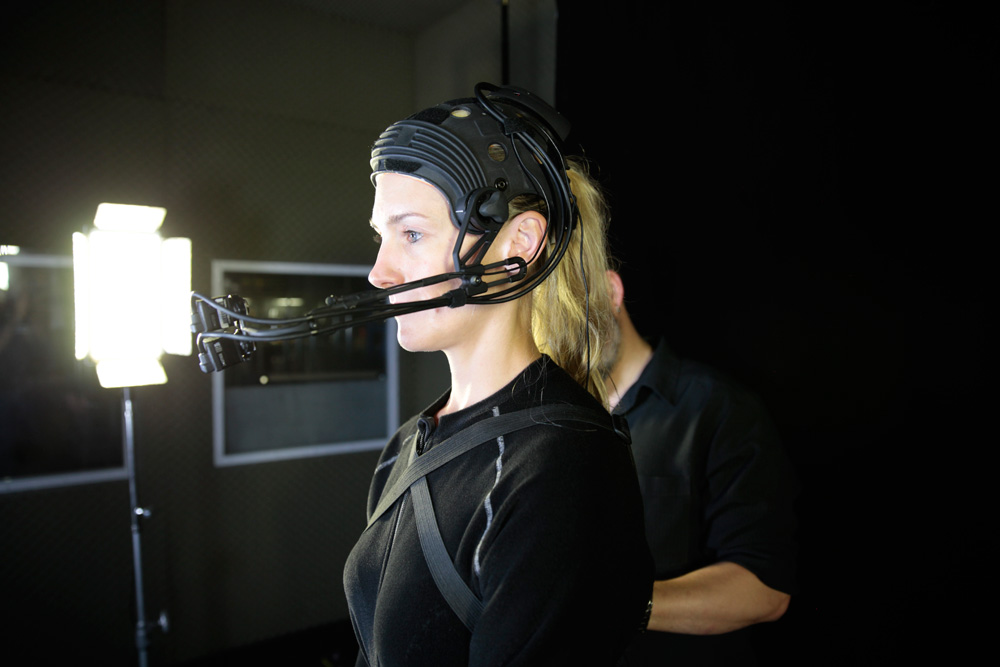 At the 2016 Games Developers Conference in San Francisco, facial capture companies Technoprops and Dimensional Imaging, also called DI4D, have announced a collaboration. Technoprops has shown a new stereo 2K helmet mounted camera system that is compatible with DI4D's facial performance capture software.
Founder of Technoprops Glenn Derry said his company believes that the combination of DI4D's high fidelity facial performance capture software and their own well-recognised facial capture hardware fills a particular demand in the entertainment industry. A growing number of projects are requiring full body performance capture, that is, combined face and body motion capture. An HMC allows an actor to move around freely and deliver a full, expressive performance - as opposed to having to sit in front of an array of cameras.
The two companies have already shot some projects together, with several more in various planning stages, and the results have been very successful. "Our most recent lightweight stereo 2K helmet mounted camera system has been designed specifically to be compatible with the DI4D post processing application," Glenn said.
DI4D and Technoprops' decided to collaborate because the two companies have mutually beneficial products. DI4D develops software capturing high quality facial animation for projects across the video game, movie and TV sectors, and although DI4D also develops its own hardware, Technoprops is a very experienced, major supplier of head mounted camera, or HMC, systems for facial performance capture. The collaboration between Technoprops and DI4D aims to enable customers of both companies to bring more realistc, engaging facial animation to movie, video game and VFX projects.
Technoprops movie and games credits include 'Avatar', 'Warcraft', 'Avengers - Age of Ultron', Disney's 'The Jungle Book' and Halo 4. Recent projects that have used DI4D's system include Ubisoft's 'Rainbow Six Siege White Masks' trailer featuring Angela Bassett, the Mafia III worldwide reveal trailer and Quantum Break, the video game developed by Remedy Entertainment and published by Microsoft. www.di4d.com