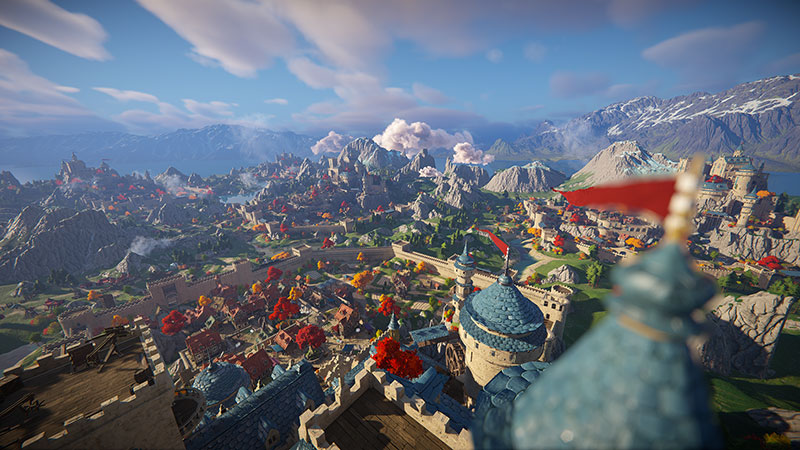 Unity's annual developer conference, Unite, was held on 15-16 November 2023 in Amsterdam, where the company presented new AI innovations and platform updates. These include early access availability to Unity Muse and a first look at Unity 6, Unity's next major software release coming in 2024. Unity Cloud was also inroduced, a platform of connected products and services to help developers organise content across projects and pipelines.
Unity Muse – Content Creation
Earlier in 2023, Unity launched two AI-powered platforms, Unity Muse and Unity Sentis, in closed beta. Now, Unity Muse has launched in an early access phase with a line up of features that aims to simplify content creation. One of them, Muse Chat, will help source answers and resources across Unity and find usable code. Muse Sprite generates 2D sprites with multiple variations within the Unity Editor, and Muse Texture generates high-quality 2D and 3D textures in varied styles, ready for use in projects.
Sprite and Texture run on a custom-built deep learning model, and help users iterate faster by using natural language prompts and inputs so that tasks that previously required extended hours at the concept and setup stages, now come together relatively quickly. The model is trained entirely on data and images that Unity owns or has licensed. This step is intended to ensure the datasets do not contain people, logos or recognisable artistic styles.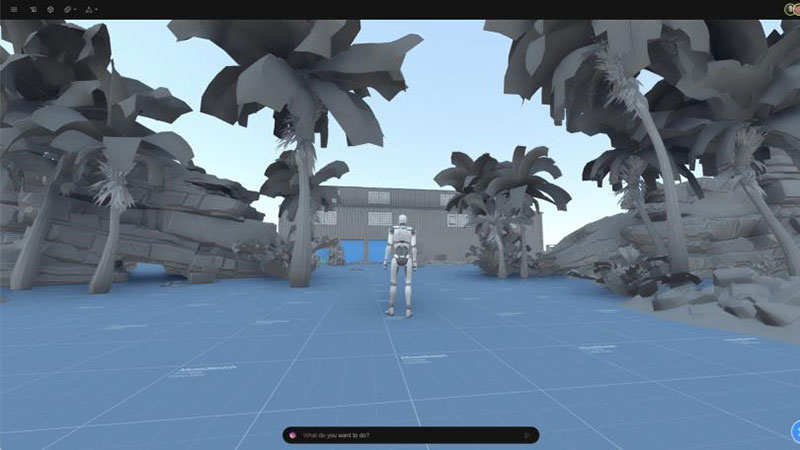 Muse Sketch - now in pre-release
Unity Muse is available for $30 per month as a standalone product, and subscribers will also receive priority access to upcoming features in pre-release. Examples of these are Muse Animate, allowing developers to set characters in motion without code and Muse Behavior, designed to set up character interactions with behaviour trees in the Unity Editor. Muse Sketch will be a 3D canvas for rapid prototyping and team collaboration.
Unity Sentis – AI Models at Runtime
While Unity Muse works at the workflow level, developers can use Unity Sentis to bring complex AI data models into the Unity Runtime to help solve complicated tasks and create new functionality in a game using AI models. Sentis optimises AI models for runtime environments, and then calls inferences at game speed for gameplay. Inferences are deployed to the best available hardware (CPU or GPU) and use existing Unity compute and job systems. Unity Sentis uses AI models that are run locally without storing data or transferring it to the cloud.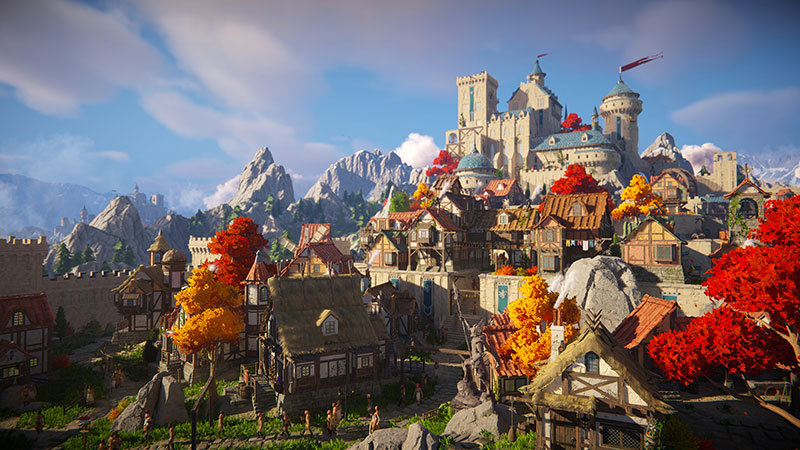 Now in open beta, Unity Sentis will be launched in general availability with Unity 6, the engine's next major software release, in 2024.

Unity 6 aims to improve visualisation through performance enhancements, accelerated multiplayer game creation and scale, and helping to widen developers' scope and possibilities with more AI support, mobile features and VR device support. Overall, Unity 6 will push visual quality and be able to support the creation of larger, denser worlds as efficiently as possible.
Unity Cloud – Projects and Pipelines
Unity has also introduced Unity Cloud, which is a new set of connected tools that support how developers work together. The purpose is to organise content across projects and pipelines, aiming to make the development lifecycle less complex. Now in early access, Unity Cloud's new capabilities cover collaboration, asset management and team administration. Integrations between Asset Manager, Version Control and the Unity Editor (or other engines) ease content workflows between teams.
With Unity Cloud's digital asset management for 3D content, team members have a single source of truth for 3D content across their organisation. They can browse assets in the Editor via regular folder structures and search facets, or search content directly using keywords. From Unity Asset Manager, users can bring existing content into projects, and automatically link the Unity Version Control repository with every new Cloud project launched from Unity Hub.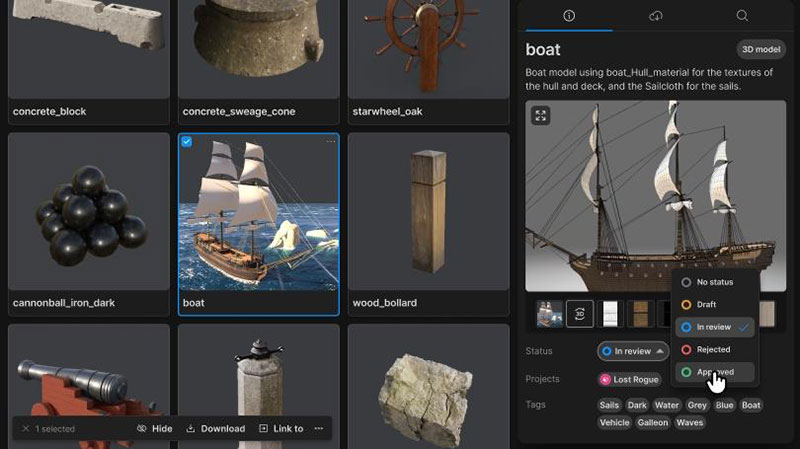 Unity Cloud's digital asset management for 3D content
With a simple, well-documented API and an SDK to help developers access and manage assets at runtime, Unity Cloud integrates directly with projects and development pipelines. Users can build collaborative, cloud-connected applications and, using the SDK, open massive models from Unity Asset Manager, add multiplayer and voice chat, and comment and annotate models at runtime.
It's also possible to automate certain kinds of asset processing and transformation, such as generating necessary previews, asset details and descriptive tags at ingest, or transforming file types across pipelines and applications. New products and services across the Unity ecosystem are discoverable within a personalised UI and dashboard, which also centralises admin tools like role-based permissions and product usage tracking.
All levels of Unity subscribers – Personal, Pro, Enterprise and Industry – will now have access to Unity Cloud. unity.com