Axis Creates Cinematics for Bungie's 'Destiny' Reveal Trailer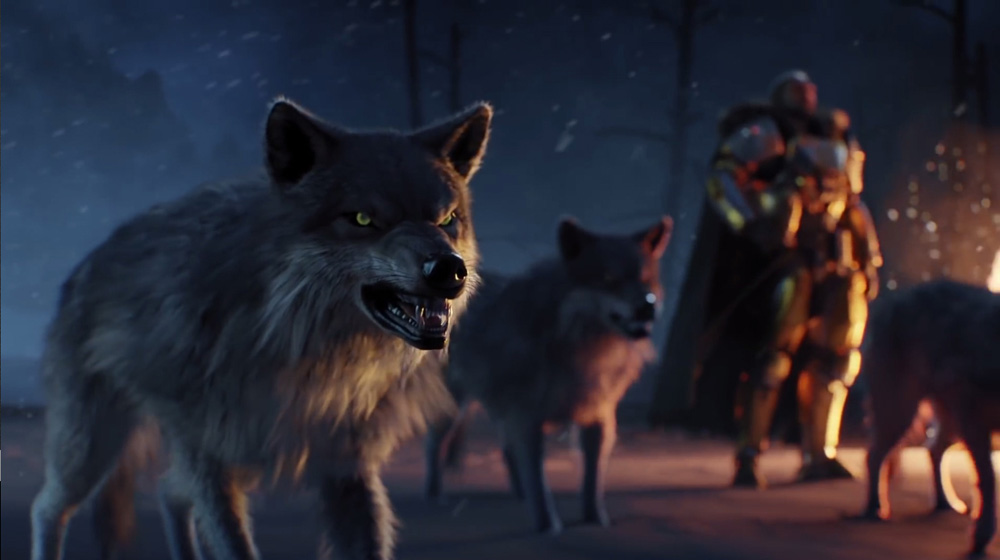 Developed by game developers Bungie and published by Activision, 'Destiny: Rise of Iron' is the latest instalment in Bungie's Destiny franchise. With new storylines, locations, gear, maps, enemies and missions, 'Rise of Iron' continues the story of the heroic Iron Lords in their battle against an ancient enemy.
Axis Animation's director Stuart Aitken talks here about working with Bungie's cinematic director Matthew Ward and the Axis team to create and execute multiple rendered scenes that were intercut with gameplay sequences. The result is a trailer that gives an exciting glimpse of what players will encounter in the upcoming release. See the film here.
Setting the Stage
Axis, based in Glasgow, were responsible for additional concept artwork and pre-viz, further developing and progressing Bungie's initial ideas into the final blocking, cinematography, motion capture and animation stages, before lighting, VFX, rendering and compositing. Aiming to reveal the title just ahead of the E3 2016 expo in LA, the team at Ant Farm edited their CG cinematic to work with an original Destiny score and matched it with the captured in-game moments from 'Rise of Iron'.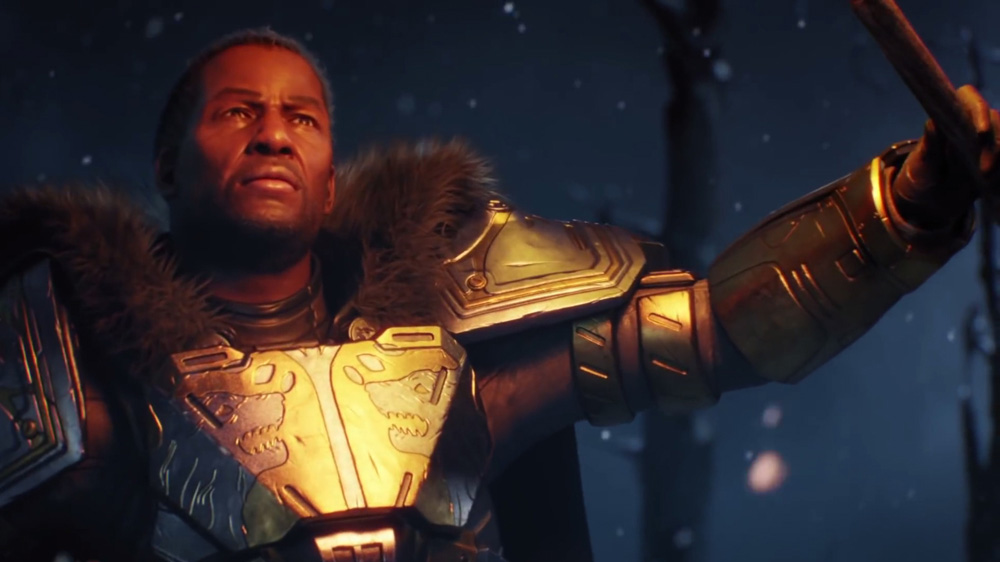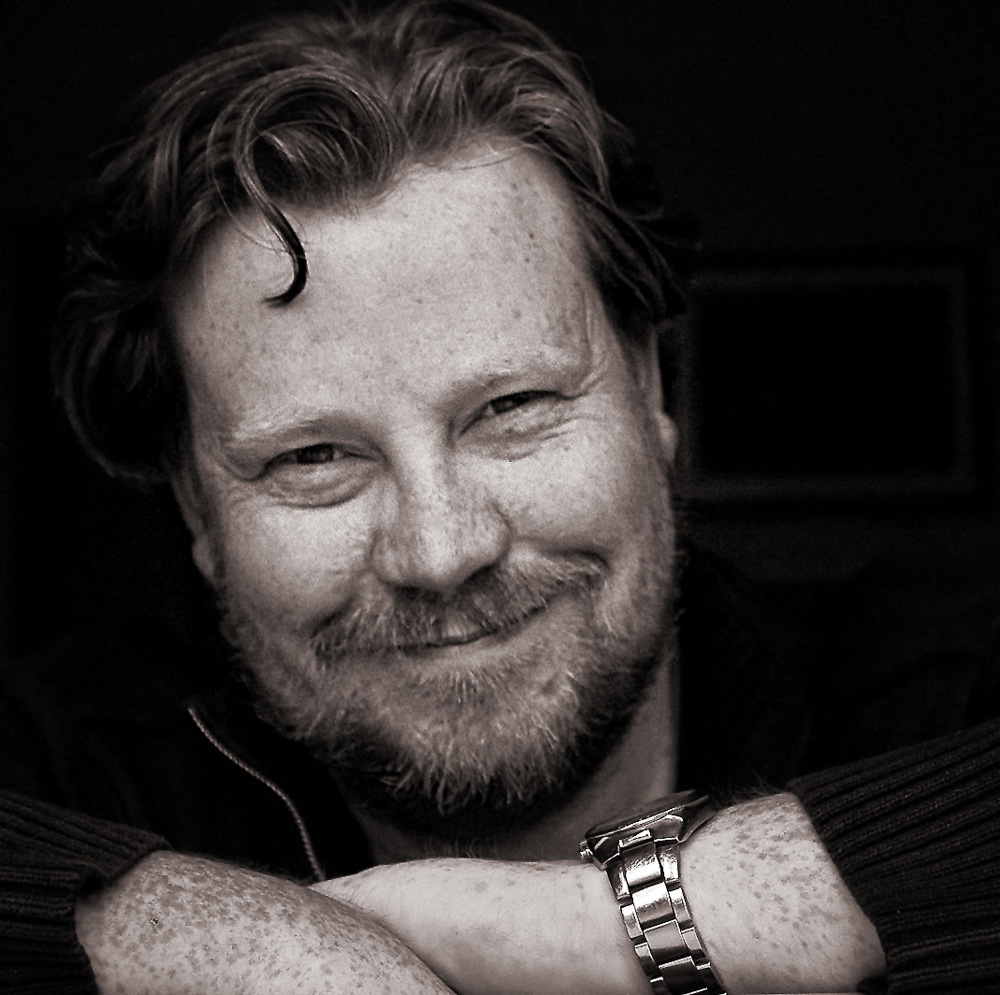 The trailer scenes Axis produced feature Lord Saladin, a legendary figure players know as the mysterious host of the Iron Banner multiplayer events within the game, and the only remaining member of the fabled Iron Lords. In the trailer, we meet Saladin accompanied by a pack of wolves, travelling across the snowy wastelands outside the Cosmodrome where they encounter an ominous breach in the enormous containment wall. It hides an old enemy, long vanquished and forgotten, now reborn and stronger than ever.
As the developer, Bungie had to ensure that fans instantly recognise Lord Saladin and the Cosmodrome in the new shots. "Our goal is to stay true to the art direction and style of the game - we're trying to present a more polished version of the world Bungie has created rather than recreate something that feels different," said Stu. "The fact that players see Saladin's face for the first time, fleshing him out as a character, and trying to make sure the audience have some connection to him - those were very important aspects to everyone."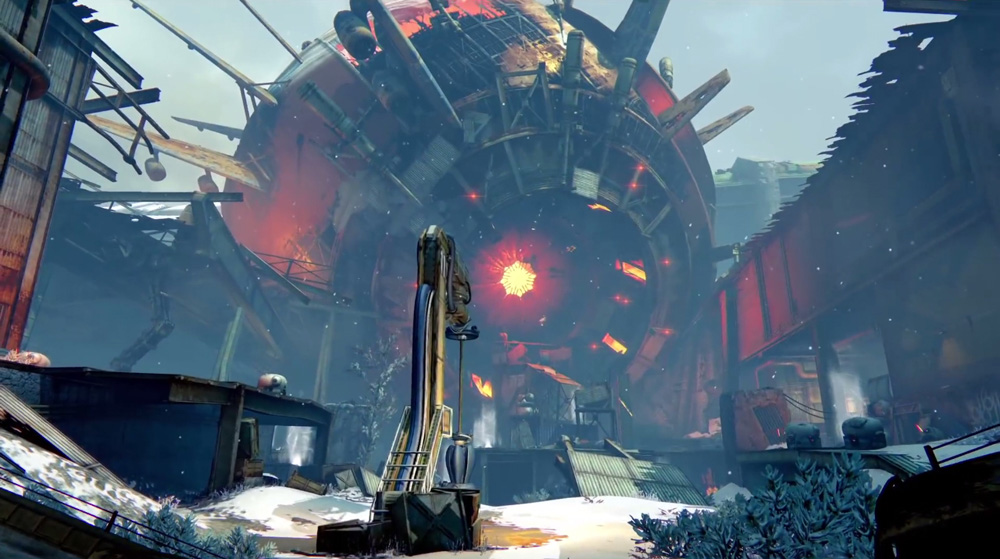 Ominous Story Changes
The trailer introduces some ominous story changes in terms of the huge breach in the containment wall and presented quite different weather conditions to the ones players are used to. The players need to understand where they are all the time. The fact that the Cosmodrome wall is an instantly recognizable landmark, combined with the specific feel of the rocky landscape around it, made this part of Axis' work important.
Because their pre-rendered material was going to be intercut among various in-engine shots, Axis allowed Bungie and Activision to lead the way regarding the script and tone of the film. Stu said. "Our team mainly supplied input on lighting, cinematography and similar aspects that also affect how the audience reads the pieces, although we sometimes supplied options for various points in the narrative for the client to choose from.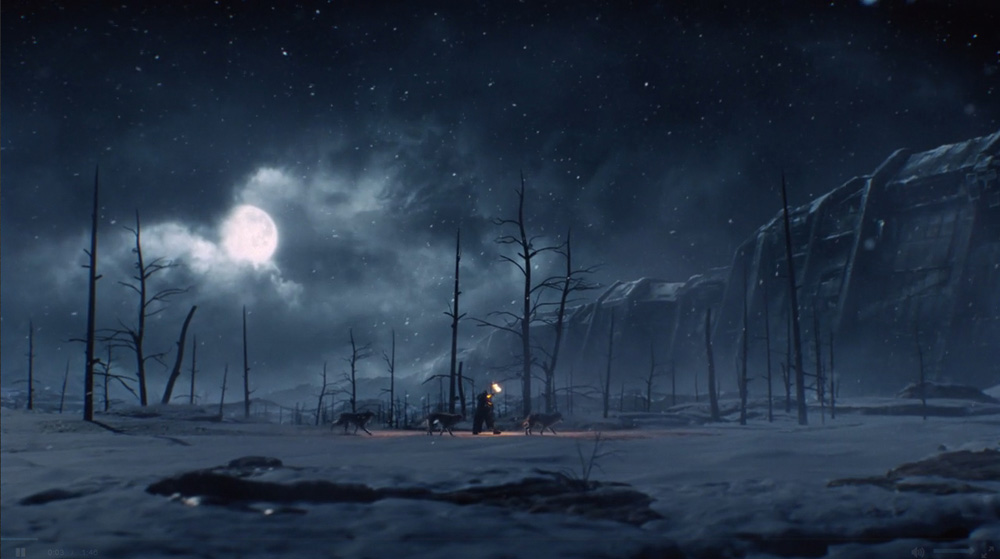 "While we needed to stick to the style we were given, lighting is one area where we get to go to town a little more, simply because we have more sophisticated tools available in CG - although Bungie's game engine imagery looks great to start with. Effects like Saladin's flaming axe are other examples of where we can push things a bit."
Bungie supplied in-game assets for nearly everything seen in the trailer, which Axis needed to put some or a lot of work into, depending on how well they carried over into their CG scenes. For example, Saladin and his axe required some some up-rezzing and re-sculpting of subtle details in ZBrush, whereas the wolves were essentially rebuilt from the ground up because they wanted to use hair systems instead of polygon geometry for their pelts.
Modelling and Animation Pipeline
ZBrush was used with Maya, Modo and XSI for modelling, with Photoshop and Mari for texture work. Maya was also used for animation and layout including the camera work. For all other 3D work – including lighting, shading, FX, rendering - Houdini was the tool, and finally Fusion for compositing and the grade.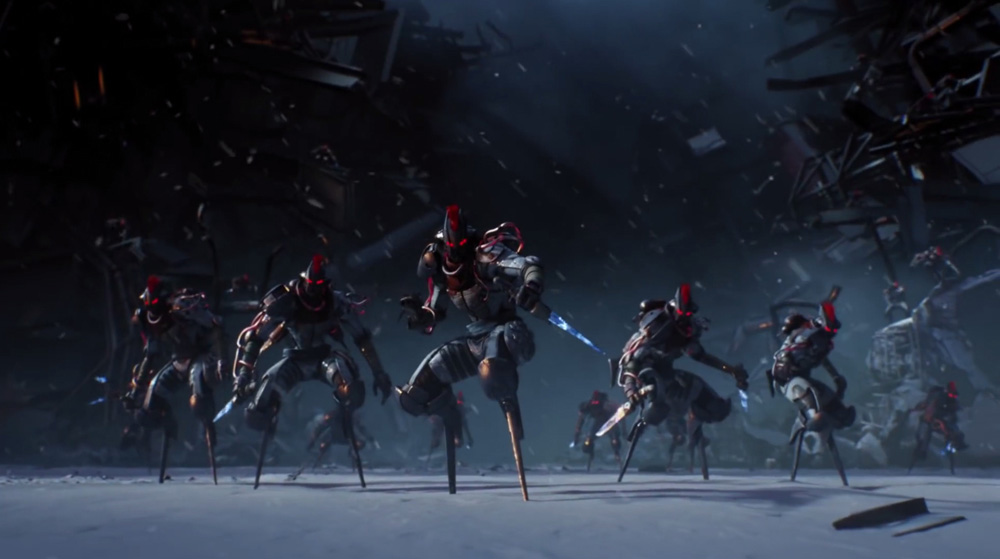 Stu said, "Generally, everything was re-shaded from the ground up because we're rendering with our in-house global illumination system in [Houdini] Mantra and not the game engine, though we do reuse textures where we can. One asset we did get to build from scratch was Saladin's head, based on some solid ideas from Bungie on what he should look like, which was fun. We also remodelled a lot of the environment extensively as well, for greater detail.
"Motion capture played an important role in all of the character animation, though with a fair bit of tweaking and polish over the top of the animation where, for instance, Saladin's performance perhaps wasn't quite as 'heroic' as we needed it to be. Even the wolf animation was based on mocap we produced with the dog actor Saxon, who played one of the Dire wolves in 'Game of Thrones'. But again, the capture data generally only gives us a base that we then work on top of in animation, rather than the finished performance."
'Destiny: Rise of Iron' will be released 20 September 2016. www.axisanimation.com