Matrox Monarch HD H.264 Encoders Stream Live Clinical Sessions at Quebec Uni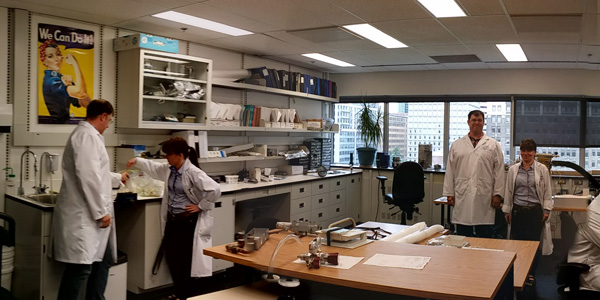 University of Quebec at Montreal is a French-language public university in Montreal, Canada recognized internationally for unique programs and advanced research, often linked with social concerns. The Centre de Services Psychologiques (CSP) clinic offers one such program, where senior students acting as interns consult with real patients. Every session in the CSP's 23 consultation rooms is recorded for adherence to medico-legal policy and training purposes.
In small, private rooms at UQAM, while cameras are running and the lights are turned up, senior psychology students investigate and learn from the minds and emotions of their patients. The interactions are streamed live to observation rooms at other locations where supervisors can view the sessions in progress unobtrusively. At the same time, they are recorded to a secured, remote network location for later review.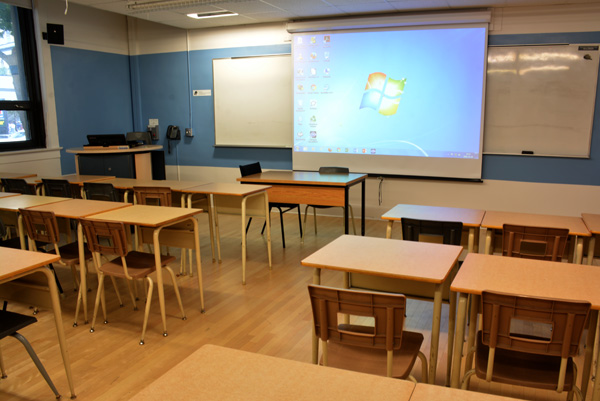 Since the consultations are considered medical procedures, privacy is a primary concern for the centre. Previously, the recording setups in every room consisted of an analogue SD camera connected to a DVD writer or a game capture device with a USB key, and therefore privacy protection was not assured. The media recording system itself proved unreliable due to faulty DVDs and USB devices, poor quality audio and video, and accidental loss of data.
UQAM considered new ways of acquiring and managing their media. "We checked out the specifications of devices ranging from in-computer encoder cards to self-contained devices and found the Matrox Monarch HD H.264 encoders interesting for this project," said Dominic Besner, Director of Operations, Audiovisual and Multimedia Technical Support at UQAM. "We initially looked at it as an equivalent to game capture devices, since it could record directly to a USB drive and had a fairly low price point. But we soon realized that its remote recording capability was the key to solving our privacy problem."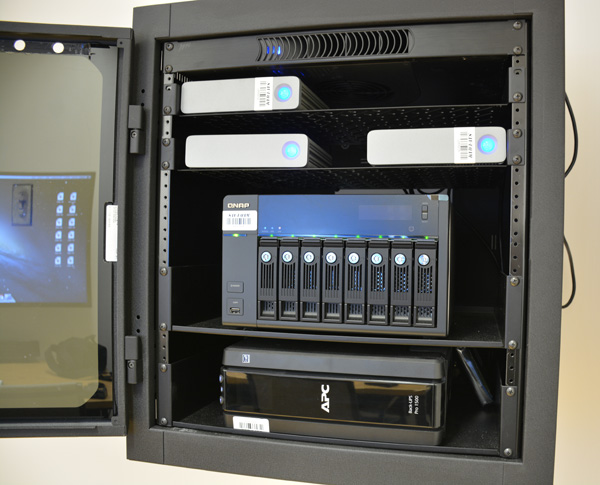 In each consultation room, a Panasonic AW-HE2 camera, a compact HD camera with electronic PTZ functionality and remote IP monitoring and control, is plugged directly into a Monarch HD. For audio, a Louroe ASK-4 Kit 500 microphone is fed into the analogue audio input. Monarch HD is linked to the private network through which it communicates with the server. Since the rooms are small, cable length from the camera to Monarch HD is usually within 3m. The CSP clinic is outfitted with two observation rooms, each equipped with a Mac Mini computer running VLC player software, the open-source media player and streaming media server. The computer is connected to the network and loaded with 23 desktop shortcuts corresponding to the 23 consultation rooms.
The project was challenging for the UQAM AV team because it involved the simultaneous streaming and remote recording of 23 media streams onto a centralized media server. As early Monarch HD adopters, they did not have prior experience in streaming and recording appliances. Monarch HD's flexibility to stream and simultaneously record video in various independent bitrate combinations, handle different resolutions and output RTSP as well as RTMP communication protocol streams gave UQAM a choice of possible workflows to test. Once they had chosen the most appropriate configurations, they assigned them to the Monarch HD's presets.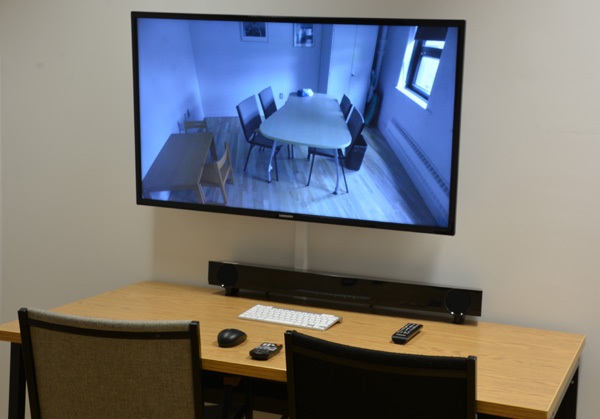 Students operate the units using the buttons on the device. From the privacy of the two observation rooms, Monarch HD sends streams over the network via RTSP to the media server that resides on the closed network. Supervisors monitor the live sessions in as many consultation rooms as needed by clicking on the corresponding shortcuts.
UQAM records at 720p 30Hz, which it considers the right balance between file size and picture quality. This setting is never changed. Each session is an hour long and the recorded file is saved to a secure network location. The recordings are watched exclusively in the observation rooms. No media goes out of the local closed network and even the computers' USB ports are disabled to prevent downloading on a USB drive.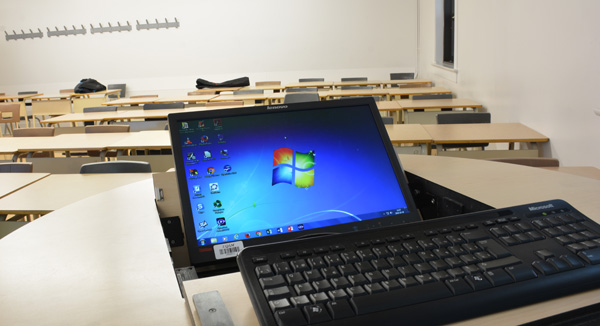 Monarch HD has proven to be well-suited to the CSP project – users and students have a complete, high quality media file, available only to the right people immediately after the event. UQAM has also used its Monarch HD units for other purposes, for example, as a multi-camera lecture capture system and for recording graduation ceremonies.
Dominic said, "For us, Monarch HD shows it is doing its job because it has now been in operation for more than two years and we rarely hear about it or get calls for support. In our business, that is a very good sign of its reliability and performance, day after day, year after year. It has been a great first effort for us in IP media recording." www.matrox.com