Panasonic 20-inch UHD/4K Tablet Brings Studios to the Field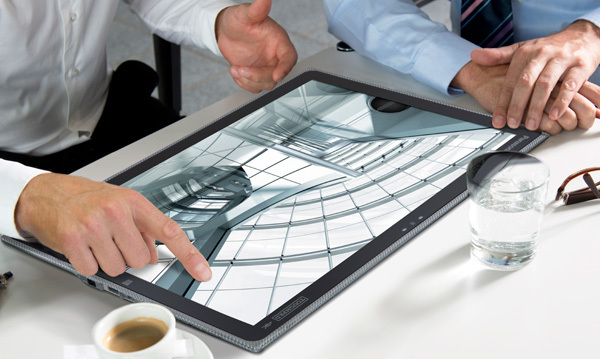 Panasonic Toughbook has released a 20-inch 4K tablet designed for photography, pro video production, CAD and technical service applications. Users working in media, broadcast or photography now have the portable hardware to create, edit and transport drawings, images and video in Ultra HD 4K resolution, 3840 x 2560, on a large format tablet PC. It also supports design collaboration efforts typically needed at creative agencies, engineering and architectural firms.

The unit is built with a UHD/4K display panel that is only 12.5mm thick, with a 15:10 aspect ratio and silver bezel, mounted on a magnesium alloy frame and enclosed in a reinforced glass fibre case. For collaborative working, the tablet incorporates a 10-point multi-touch screen and 230 pixel-per-inch IPS Alpha LCD display with a 15:10 aspect ratio, suitable to display blueprints and other A3 sized documents.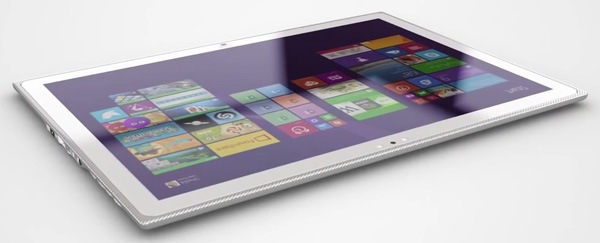 The Panasonic FZ-Y1 tablet can run with the performance of a desktop computer based on an Intel Core i5-5300U vPro Processor and 8GB RAM, with an HDMI 2.0 input, Windows 10 Pro and a 256 GB SSD. The HDMI 2.0 input, which supports 4K, means broadcast, movie and engineering crews can use the Toughpad as a field monitor for viewing animations, film rushes, 3D models in progress, plans or images at high resolution. It runs Intel HD Graphics 5500, displaying imagery with 16.8 million colours.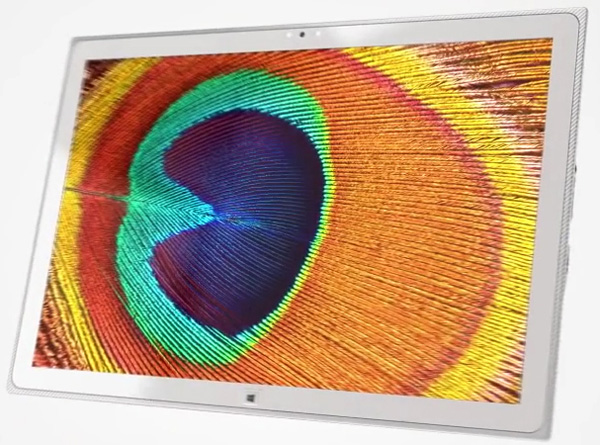 With various other ports and wireless connectivity including USB 3.0, Intel Wi-Fi 802.11 a/b/g/n/ac, Bluetooth 4.0 class 1, built-in LAN port, Ethernet and Mini DisplayPort output, users can stay connected for collaboration at their desk or out of the office. It also has a HD front web camera.
Weighing 2.41kg, the tablet is built to withstand a 76 cm drop onto its back while operating, and 30 cm drops to 26 angles when not in use. An optional Panasonic desktop cradle and carrying case make it possible to use as both a desktop PC and tablet. The cradle converts into a tilted stand for a drafting table position and has extra connectivity ports - LAN, HDMI out and three USB 3.0. A VESA-compatible mounting adaptor plate is also available.
The Panasonic Toughpad FZ-Y1 is priced at AUD5,999rrp and is available now from Panasonic Toughbook distributors. business.panasonic.com