AJA KUMO 6464 SDI Router Ships for 4K/UHD Workflows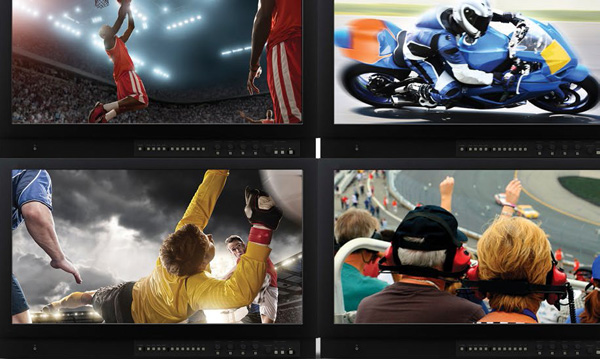 AJA's new KUMO 6464 is a very compact 3G-SDI router with 64 3G-SDI inputs and 64 3G-SDI outputs for multiple signal routing in a small form factor. Extremely compact in design, KUMO 6464 facilitates long cable runs, minimizes signal interference and fits directly into varied broadcast, production, post and AV environments.
Suiting installations where a balance of router size and routing capacity are critical, KUMO 6464 establishes signal control and the ability to route video with embedded audio to BNC outputs. It can also automatically reclocks stable, original SDI rates of 270, 1485 or 2970 Mbps, reducing signal jitter caused by long cable runs.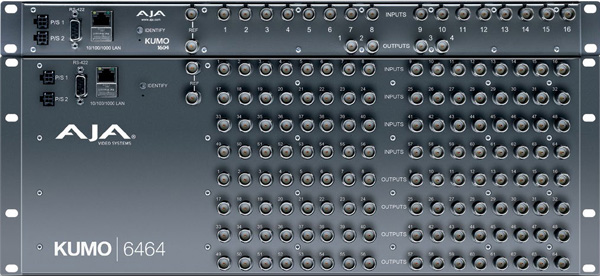 The 6464 is another model among AJA's KUMO routers, which includes KUMO 3232, KUMO 1616 and the KUMO 1604. These routers can be configured for ganged dual quad port routing, allowing users to group together multiple inputs and outputs for Dual Link, 4K and UltraHD workflows. With multiport SDI switching for two or four sources at once, this makes uninterrupted routing of uncompressed or RAW 4K and UltraHD signals possible throughout a production or post facility.
The router meets standards up to 3G-SDI, and has an embedded web server for remote control on a standard web-browser. KUMO 6464 is now shipping. www.aja.com