AJA ROI-SDI Scan Converter Reframes All 3G-SDI Signals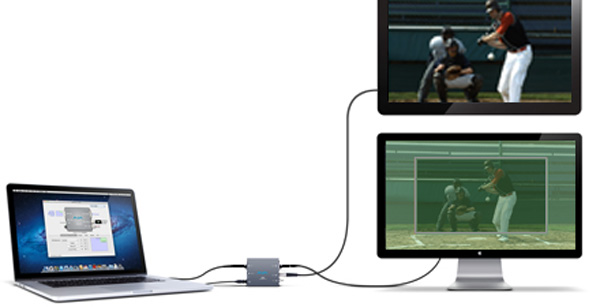 AJA's ROI-SDI scan converter packs region-of-interest (ROI) controls for SDI sources into a portable size. It has a 3G-SDI input and simultaneous 3G-SDI and HDMI outputs, and supports high quality image scaling, region-of-interest and image rotation at a range of resolutions and frame rates.
Announced in 2016, it is now shipping and supplies customizable video signals to meet various display and workflow requirements. Its functionality includes aspect ratio conversion and audio, and allows users to rotate source signals, define a portion of an image or reframe the source image from any 3G-SDI signal. When configured with AJA's free Mini-Config software, ROI-SDI can be used to select a region-of-interest in real time and on screen, with complete control over how that region is scaled to the output resolution in order to preserve picture quality.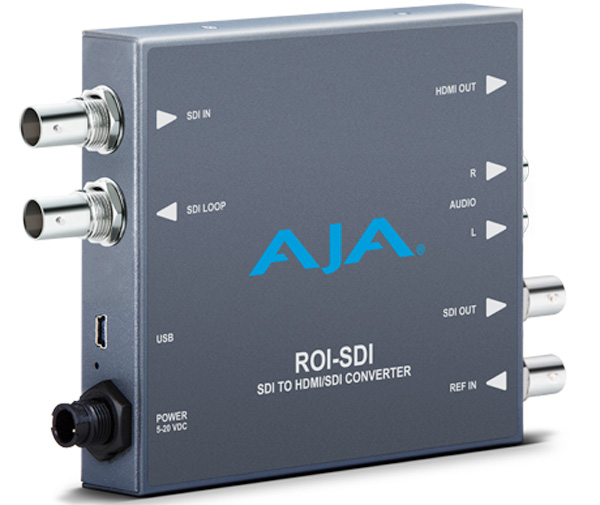 The converter supports video formats including 1080p, 1080i, 720p, 625i and 525i. As well as the 3G-SDI BNC input and the two mirrored processed outputs to 3G-SDI BNC and/or HDMI, the device has a clean 3G-SDI BNC loop out and a USB port for device configuration via AJA Mini-Config. There are also 2-channel analogue RCA audio outputs, embedded 8-channel SDI audio and 2-channel or 8-channel embedded HDMI audio. www.aja.com