At Sundance Festival, a VR installation about life during wartime, shot in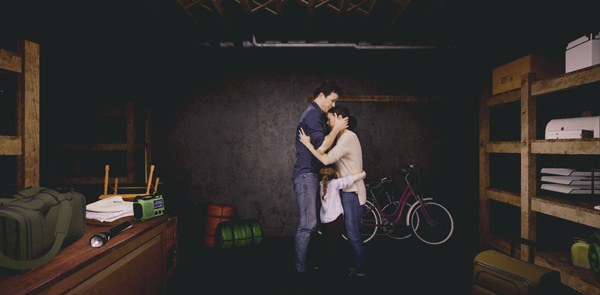 6K with the DepthKit SDK, is set up for real-time compositing inside the
Unreal Engine 4 on NVIDIA Quadro GPUs.
---
Director and co-creatorMilica Zechas created a five-minute virtual reality film experience and installation titled 'Giant', shown at the2016 Sundance Film Festival'sNew Frontier Program22 to 29 January. Drawing on Milica's personal experiences as a child in Serbia during wartime, the narrative uses cinematic VR to expose viewers to the experience of a family struggling to survive in a war zone, and from there, observe themselves and their instincts and become more conscious of the choices they make.
"Through virtual reality the viewer can see, hear and feel what it's like to be at the epicenter of a conflict zone," said Milica. "They can also witness the fear and suffering that millions of innocent families around the globe are going through, at this very moment."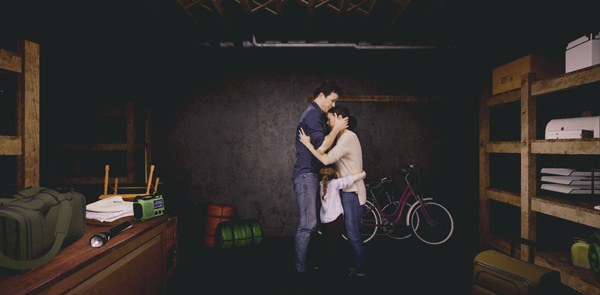 Milica and her collaboratorWinslow Turner Porter IIIengaged live actors to create 'Giant'. They shot in 6K with theDepthKit SDK, which captures 3-dimensional photographic data and allows the filmmaker to make decisions about camera angles after the shoot, through a combination of photography and data visualization techniques. In other words, DepthKit works as a hybrid format between video and computer graphics, resulting in a storytelling medium that is digitally synthesized but still looks entirely photoreal.
The DepthKit has a software workflow that augments HD video with 3D scan data from a depth sensor like an Xbox Kinect. A recording application calibrates a HD camera to the depth sensor, so that their data streams can be merged. Then, visualization software is used to view the combined footage, apply various 3D rendering styles and camera moves, and export sequences.
They used NUKE, Flame and After Effects on HP Z840 Workstations for visual effects, editorial and finishing. Colour grading on DaVinci Resolve attheColourSpacein New York was handled byJuan Salvo, who also served as technical producer, finishing artist and depth pipeline designer on the production. All these elements were then brought together in the composite, carried out in real time inside theUnreal Engine 4game engine by developers Jack Caron, Todd Bryant, Omer Shapira and Uros Otasevic.NVIDIA Quadro M6000 GPUs accelerated the whole process.
"Uptime is a major factor in a VR installation. We can't afford any issues, especially at an event like Sundance," said Juan Salvo. "We needed the most stable platform. Quadro runs cooler and more reliably and that makes a substantial difference."
The 'Giant' VR installation at Sundance is running on threeHP Z840workstations, each equipped with a Quadro M6000, 64GB of RAM, a 1TB Crucial SSD, and two8-core Xeon CPUs. The hardware is synced via open sound control – a multimedia networking protocol - through a custom-built show controller app, and viewed onOculus Rifthead-mounted displays.
Milica and Winslow Porter's team recorded all of their frame rates with several different workstation cards but could only achieve 45 frames per second, except on the Quadro M6000. Winslow said, "It was the fastest GPU we have seen so far and worked as a platform for the VR. Now we're getting 90 fps and the resolution is excellent." www.sundance.org