Windsong Productions runs their Adobe CC and Cinema 4D workflows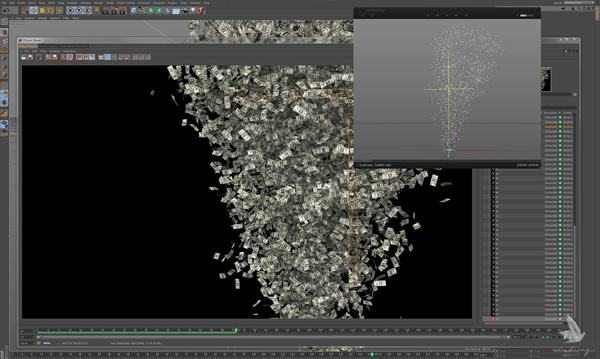 for broadcast production and post on the new BOXX APEXX 5 workstation,
customised for grading and motion graphics.
---
Windsong Speeds Up Renders & 3D Motion Graphics with APEXX 5
BOXX Technologiesannounced the newAPEXX 5workstation at the end of 2014, and production studioWindsong Productionsin central California became one of the first customers. The company's lead colourist and motion graphics artist Jeremiah Belt had worked with BOXX hardware earlier in his career, and discussed Windsong's requirements with them. Although an exact match wasn't immediately available at that time, BOXX suggested that the upcoming APEXX 5 might be the answer.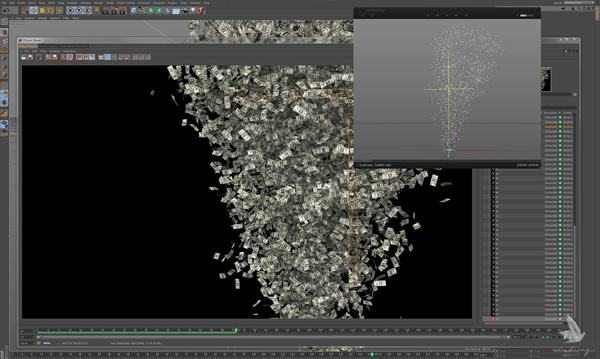 Windsong Productionsproduces commercials and web videos, and carries out post-production services for television programming. More recently they have expanded into full TV show and documentary production. By investing in creative services to support equipment and technical knowledge, the facility can now manage entire productions from concepts, storyboarding and filming to graphics and colour correction.
The studio owns a6K RED Epic Dragoncamera and runs aFibre SNS EVO SANshared storage system of192 TBto support post production work and collaboration. This works within a pipeline based onAdobe Creative CloudandMaxon Cinema 4D. Jeremiah said, "For real-time colour grading, on compressed to fully uncompressed 6K formats, our colourists are usingDaVinci Resolve. We also useMocha Pro,Pro Tools, Video Copilot plugins, Red Giant and Greyscalegorilla plugins, and RED Tools. The challenges in our workflow relate mostly to asset sharing and communication between the seven or eight workstations in the studio but the SAN opens many options for collaboration.


Before buying the APEXX 5, Windsong's team had worked entirely on Apple workstations, but as the company began to grow, expandability and flexibility became major factors in buying and maintaining their hardware. Jeremiah said, "In the past I had used BOXX workstations for editing and 3D architectural rendering, and over the years I kept up with BOXX's developments.
"When it came time to research a machine for Windsong, a workstation with the CPU power and enough expansion slots to support our needs was hard to find. I went to BOXX first, where the performance and engineering staff mentioned the upcoming APEXX 5 and supplied details. Over the next month, we configured multiple versions of the load out before finally settling on the workstation we have now."
The APEXX 5 is different in several ways from previous systems the team had worked on. For example, it is a turnkey workstation, but customisable. Their Mac-based workstations had the robust Unix-based OS, but weren't very flexible in setup and upgrades and lacked many of the powerful options currently available. The APEXX 5, on the other had, has the mostPCIe slots, coresandmemoryof any system they have worked with.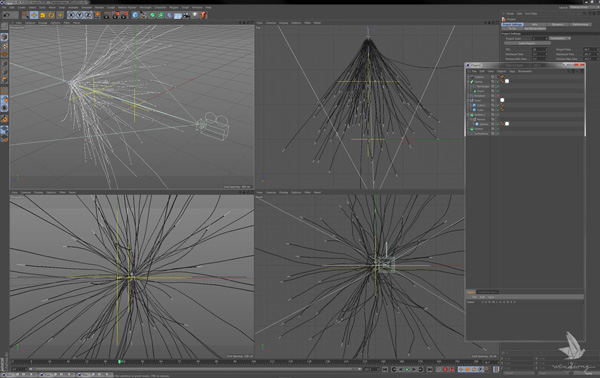 The workstation is mainly used for long-formcolour gradingand2D/3D motion graphics, which each make quite different sets of demands on a machine. Grading at 4K to 6K resolutions in RAW and uncompressed workflows requires heavy GPU horsepower to handle the colour processing in real time – in this case at least three GPUs, with the option of expanding or changing them out in the future.
For motion graphics and 3D work, they needed more CPU power and cores, so that a single-processor system wouldn't be enough. The more available cores and the more memory to feed them, the faster their 3D renders would be. Hard drive speeds and transfer rates were also a concern considering the associated file sizes, speed and layering they would be doing.
"The APEXX 5 with two processors was our best option for this," Jeremiah said. "We are running dual Xeon E5-2687W v3 processors for a total of 40 high-clock cores, with three double wide NVIDIAGeForce GTX Titan Black GPUswith 6 GB of RAM each. A 4-port 8 GB Fibre card was installed attached to a dedicated RAID 50 portion of the SAN achieving over 1,600 MB read rates, plus aBlackmagic 4K Extremecard and 128 GB of RAM. We have it rack mounted with the SAN and run all the lines to the artist's office, and it's very quiet for the amount of horsepower under the hood.
By now, the workstation has substantially lowered their render times and manages complex workflows in much shorter times than other systems they have used. Sometimes it has too much power for software that isn't optimised for so many cores. However, several large 3D projects are approaching in the coming months, and Jeremiah estimates that having this much render power available will be a huge asset and may delay the need of a render farm for some time.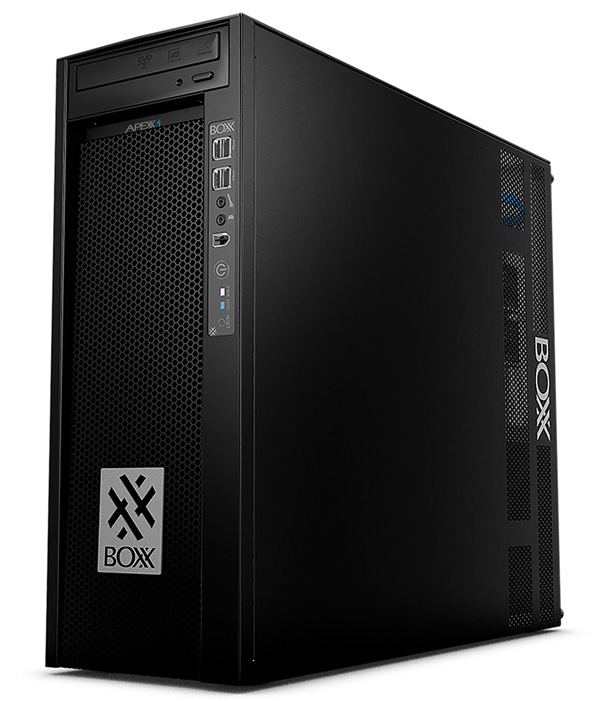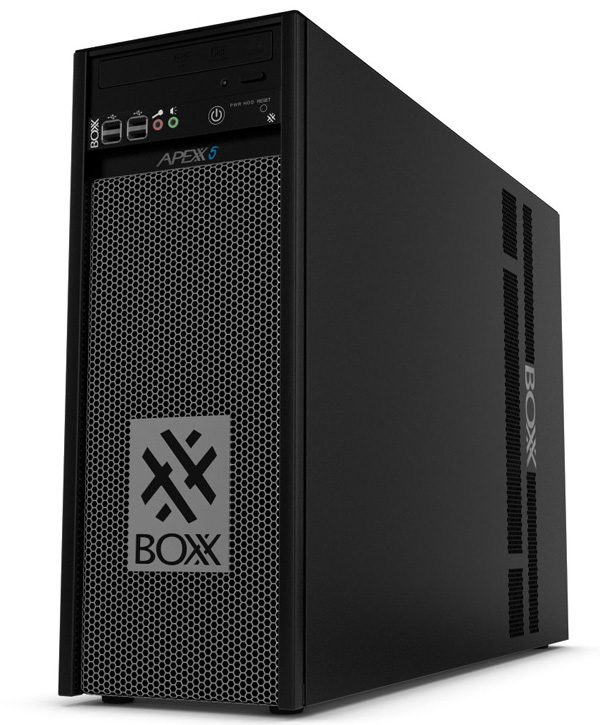 BOXX Workflow – Customisation, Overclocking and Offloading
BOXXAPEXX 2, 4and5workstations handle single and multi-threaded applications, and are configurable with different numbers of cores, GPUs and processors, optionally overclocked. They form part of the BOXX workflow and are tuned for performance with software such asAutodesk Mayaand3ds Max, Cinema 4D, V-Ray, KeyShotand others depending on optimisation.
By understanding how processors work with software, workstations can be engineered, oroverclocked, for productivity. For example, most design applications are single-threaded and use one CPU core for most tasks so that adding cores only helps raise performance if you are doing work such as simulations or rendering. Raising the frequency of the CPU does increase performance, and can be done safely on Intel unlocked core i7 processors, usually from the standard 3.6 GHz up to about 4.5GHz.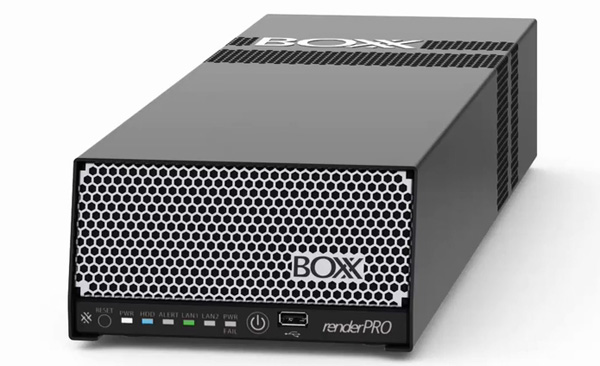 Therefore, because BOXX workstations can both be configured with up to two processors and be overclocked, your system can be customised can handle a wide range of projects and software. TheAPEXX 4is a further example, a workstation with two Intel XEON processors for total of 36 cores, or 72 threads. It will support an optional overclocked single processor for applications able to benefit from higher CPU frequencies. The APEXX 4 also supports a GPU density of up tofour full size GPUs, which suits rendering and simulation.
Another relatively new part of the BOXX workflow isRenderPRO, a portablerendering and simulationsystem built for offloading computationally intensive tasks from a workstation. It keeps the workstation free to prevent overworking the CPU and interfering with creation tasks. When combined with an overclocked workstation, performance can be increased regardless of whether a system is held up by frequency or by the number of cores. http://www.boxxtech.com/