Rohde & Schwarz DVS has updated its production, post and mastering

systems to help broadcasters and content providers migrate to the
industries' IMF and UHD/4K workflows.
---
R&S DVS Opens the Way to IMF and UHD/4K Production Workflows
Rohde & Schwarz DVShas updated its production, post and mastering systems CLIPSTER, VENICE 4KandSpycerBox Cellto help broadcasters and content providers adopt and take advantage of their industries' new IMF and UHD/4K workflows.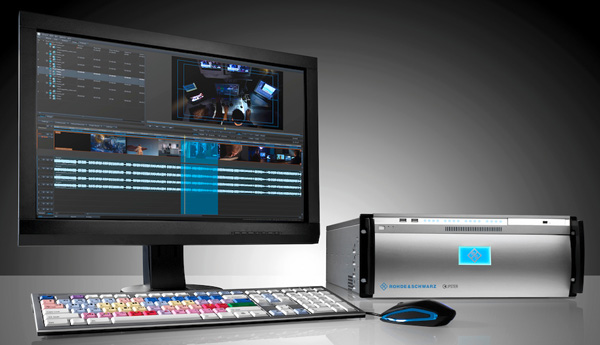 R&S DVS CLIPSTERmastering station can now run on a complete IMF workflow within the one system for UHD, 3D and Rec 2020 mastering – including IMF-compliant closed captions and subtitles, composition playlist markers, and forensic watermarking.
TheInteroperable Master Format, IMF, is developed to completely replace tape as a mastering or business-to-business exchange format. Consequently, DVS has established a SMPTE-standardized successor to tape and prosumer file formats with a new set of IMF tools. According to DVS, by implementing IMF, a content provider transitioning from legacy to file-based workflows gains the flexibility of file-based workflows but keeps the reliability of tape.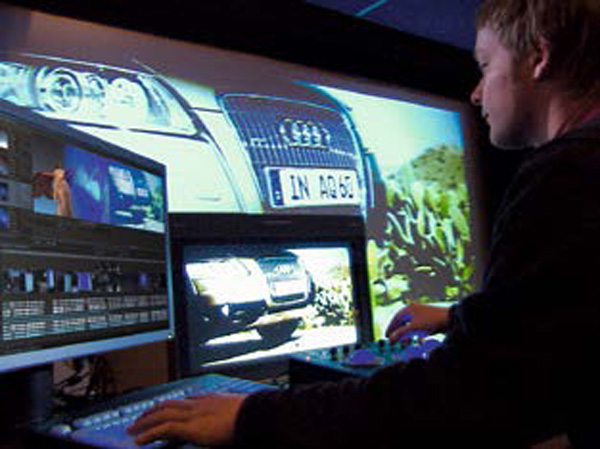 Furthermore, to help simplify multi-language versioning, IMF works as a standardized mastering system forUHD, Rec 2020andHDR. In other words, content owners, supply chain vendors and content providers can use IMF packages created with the R&S CLIPSTER as a robust way of storing and exchanging episodic TV and feature film content.
CLIPSTER'stimelinecan still be used in the usual way to organise all content, including captions and subtitles. An integrated IMF delivery tool is included as a guide through each step required to create a compliant IMF package. CLIPSTER also supportsUHD, captionsandsubtitlesand, for visual QC, handlesreal-time playbackof UHD IMF content.
Content owners and their vendors can now use R&S CLIPSTER to protect pre-release content up to UHD and 4K withforensic watermarking, which allows content to be traced. In this way, content owners can check on contractual compliance between recipients by exposing the source of leakages.


Rohde & Schwarz DVS's VENICE ingest and production server now has a new version,R&S VENICE 4K, launched to help studios design efficient 4K production workflows and, consequently, produce more 4K content. However, broadcasters need to meet customers' demands for 4K content without having to lock into specific workflow requirements.
Because external storage systems can be handled directly without gateway hardware, TV studios can use the server as a base for setting up file-based processing in 4K that is as fast and simple for them as a typical HD workflow. R&S VENICE 4K allows direct recording in 4K without stitching, while the material is synchronously converted to HD-SDI and saved as a file. Simultaneous generation of HD and 4K content gives TV studios a feasible transition option until content is broadcast entirely in 4K, and the multi-format capability of R&S VENICE 4K means that processes can be adjusted to meet changing requirements.


R&S storage systems are flexible and built for high performance, supporting storage architecture for broadcast and post production environments up to 8K.SpycerBox Cell, launched in 2014, is a modular storage system combined with high video processing performance and density. Now holding up to60 TB, supporting up to one uncompressed stream of 4K at 60p or three streams of uncompressed 4K at 24p, SpycerBox Cell gains in capacity and performance at the same time. Several SpycerBox Cell systems can also be clustered to multiply this performance.
These improvements have made certain integrations effective as well. Rohde & Schwarz storage is now powered by theQuantum StorNext5streaming file system and tiering architecture, controlling performance and allowing more flexibility and scale-out capabilities. The company is also a member of theAdobe Technology Partner Programnow, contributing to all steps in the video delivery chain. By combining R&S SAN/NAS storage with Adobe Creative Cloud, for example, users can scale-out resources, while supporting collaborative workflows. www.dvs.de