HP's New Detachable PC Workstation Combines Performance and Mobility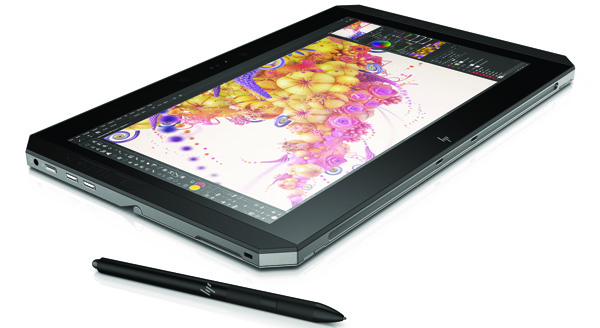 HP's new detachable workstation, the HP ZBook x2, is a high-performance mobile PC comprising a laptop with a screen that can be detached and used as a graphics tablet. It is designed for designers and digital imaging artists who use professional 2D and 3D software such as Autodesk Content Creation packages and Adobe Creative Cloud for their work.
The Zbook x2 operates in four set-ups - laptop, detached, docked and tablet. In laptop mode, the HP ZBook x2 is a mobile workstation with the same keyboard as the HP ZBook Studio. In detached mode, users can work on the tablet with HP's pen and still have full access to all of their shortcut keys with the Bluetooth-enabled keyboard off to the side. In docked mode, the HP ZBook x2 can power two extra 4K displays or five displays in total. In tablet mode, it maintains all of the performance from the NVIDIA 3D graphics card.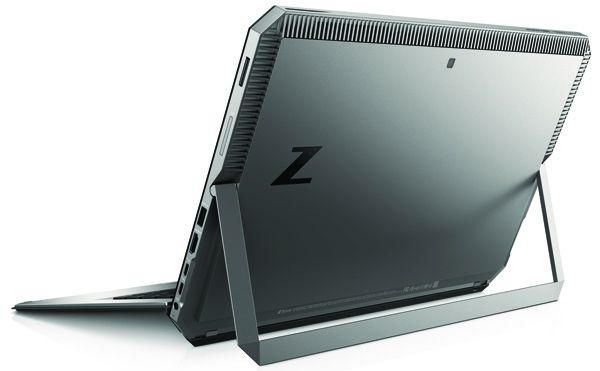 The hardware includes quad-core Intel Core processors and NVIDIA Quadro Graphics, plus a dual-fan active cooling system to dissipate heat. The HP Quick Keys system is application-aware and allows you to customise and set up 18 shortcuts. Using HP's pen with the HP ZBook x2, users can work without interruption because the pen does not need to be charged. Designed by HP and based on Wacom's EMR (electro-magnetic resonance) system, the pen responds immediately to the artist's hand, promoting natural motion. The HP ZBook x2 pen has 4,096 levels of pressure sensitivity with multi-directional tilt capabilities and a dedicated eraser.

Like HP's other mobile workstations, the HP ZBook x2 has HP Sure Start Gen3 for BIOS protection, TPM 2.0 for hardware-based encryption to secure credentials, secure authentication methods through the Smart Card Reader and HP's Client Security Suite Gen3 to protect data, device and identity, including facial recognition and fingerprint reader.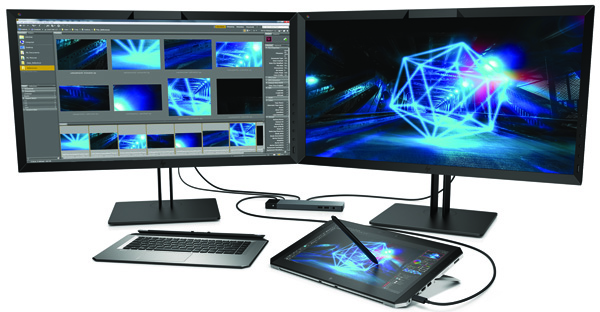 The HP ZBook x2 body is made of machined aluminum and die-cast magnesium, weighing from 1.65kg and measuring 14.6mm thick when in tablet mode, to 2.17kg and 20.3 mm in laptop mode. It has a detachable anti-glare 14-inch diagonal, 4K multi-touch display. A 10-bit, one-billion colour HP DreamColor display calibrated to 100 percent of Adobe RGB, is available as an option. At a desk, the computer can power dual 4K displays from the HP ZBook Dock with Thunderbolt 3.

The Zbook x2 PC comes in four standard configurations that vary in processor power, memory, size and type of drive, and display type. All of them come with a one-year subscription to Adobe Creative Cloud. The workstation can be configured with up to 4.2 GHz of Intel Turbo Boost, 32 GB RAM over dual channels for more responsiveness under heavier workloads, such as working with complex layering. It has up to 10 hours of battery life, recharging to 50 percent in about 30 minutes.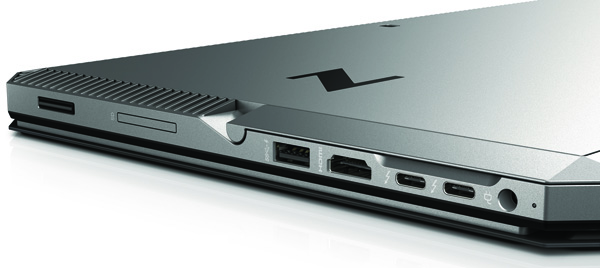 According to HP, its Z Turbo Drive storage runs faster than both SATA SSD and regular HDD storage. Capacity is available up to 2 TB of local PCIe storage and incorporates a full-sized SD card slot for professional photographers. Using the dock or Thunderbolt 3 ports, it can transfer large files from cameras, external storage, phones and other peripherals.

Designed to go anywhere, the HP ZBook x2 mobile workstation is designed to pass MIL-STD 810G testing for physical stress. It also undergoes tests for certification and optimised performance with the major software providers including Adobe and Autodesk.
HP ZBook x2 is scheduled for availability in Australia from late December 2017 starting at $3,999 (plus GST). www.hp.com