Interplay-sports Powers Real-Time Sports Video Analysis with Magewell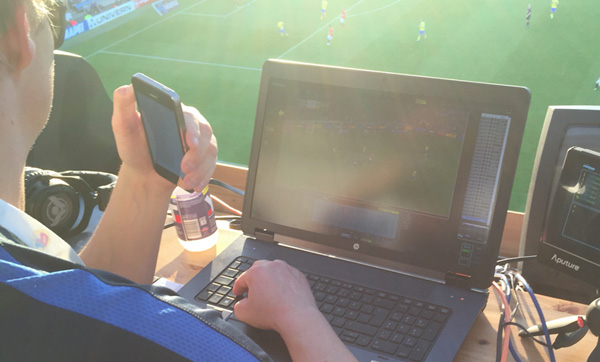 Sports software developer Interplay-sports, based in Oslo, Norway, has been building flexible video analysis systems for the sports market for the past 20 years. Its software is specialised to suit over a dozen different sports for organizations from professional level and college teams to youth leagues and high schools. Users, including coaches, players and scouts, can analyze the offensive and defensive activities, individual players or specific plays for their own team and their opponents, simultaneously.

While many sports teams typically perform post-game analysis using recorded video files, an after-the-fact approach means that coaches can only use the insights they gain for future matches, not during games in progress. Interplay-sports' software can also perform file-based evaluation if required, but what makes it different is its live analysis abilities. The system delivers analysis to coaches immediately during games, supplying information to support decision-making before modifying strategies or tactics on the fly.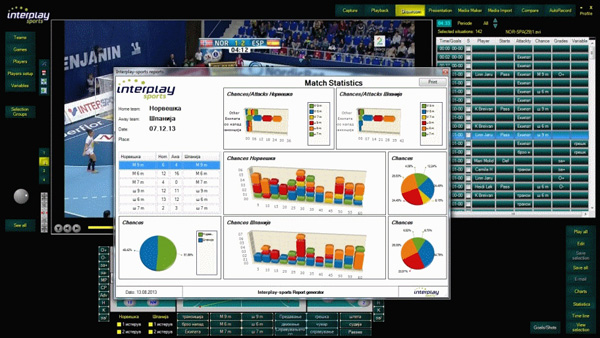 To capture the live video for this analysis, multiple cameras and other video sources must be connected to an analysis computer running the Interplay-sports software. Originally using FireWire (IEEE-1394) connectivity, Interplay-sports began looking for an alternative as FireWire-compatible devices became harder to find. Apart from the essential reliability, they wanted a system that would be easy for their customers to install with minimal effort or technical assistance.
Searching specifically for interface devices to capture either SDI source signals for professional broadcast cameras or HDMI for consumer devices, through laptop USB 3.0 ports, the first products Interplay-sports tested exhibited some significant issues. "The other vendor's devices required proprietary software drivers to be installed on the system," said Jan Tunli, CEO of Interplay-sports. "We also experienced compatibility problems with the devices on several computers, and they were not stable."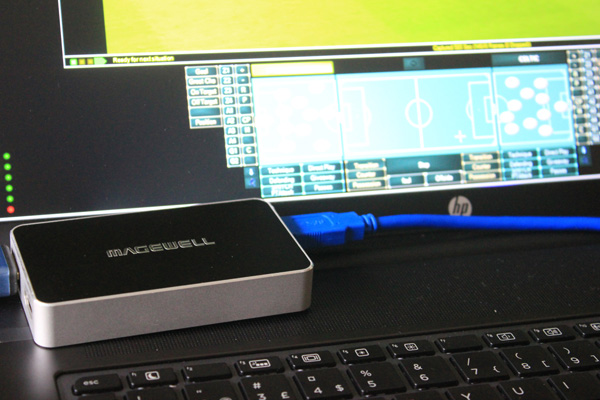 Interplay-sports then tested Magewell USB Capture series, and found they matched their brief. "From our first tests, the Magewell devices were very successful for us," said Jan. "The fact that they do not require any software installation makes them the most straightforward to use, and the facility to power them directly from the computer over a USB 3.0 connection makes an external power source unnecessary."
Up to four live video sources can be connected to the main Interplay-sports analysis computer through Magewell USB Capture devices for live processing. For analysis using further camera angles, live 'slave' computers can be synchronized with the main system, supporting four more cameras each with Magewell capture devices. By connecting other sources such as television set-top boxes and computers to the Interplay-sports system using Magewell devices, teams can also analyze televised or streamed games their upcoming opponents are playing, helping them prepare for future games.

"The Magewell USB Capture hardware are a good choice for our users interested in live analysis because they can deliver high quality while making installation quite easy ," Jan said. "They have also been very stable, which is critical in live game situations, of course." www.magewell.com