Bluefish444 KRONOS I/O to Demo VOIP and SDI Workflows at NAB 2018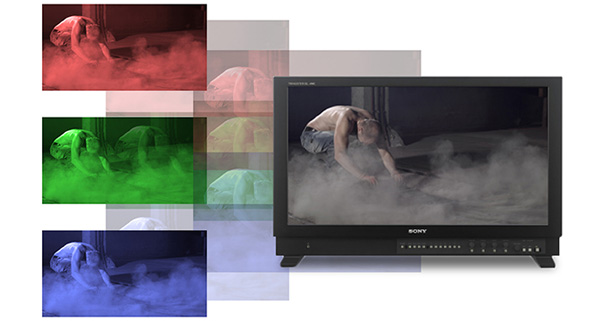 KRONOS has been developed to enable workflows requiring multi-channel Ultra HD, high dynamic range video, SMPTE 2022/2110 Video Over IP. The cards support high frame rates up to 120fps. KRONOS hardware is also 8K ready, with the capacity to support future 8K video workflows.
At the show, Bluefish444 is demonstrating KRONOS Elektron and KRONOS Optikos with 4K HDR output from Adobe Premiere Pro CC, simultaneous SDI and IP playout from Avid Media Composer, and 8 channel SDI ingest with Bluefish444's new IngeSTream IP streaming software. KRONOS video hardware will be supported by the major manufacturers and software partners within the production, post-production, and broadcast markets.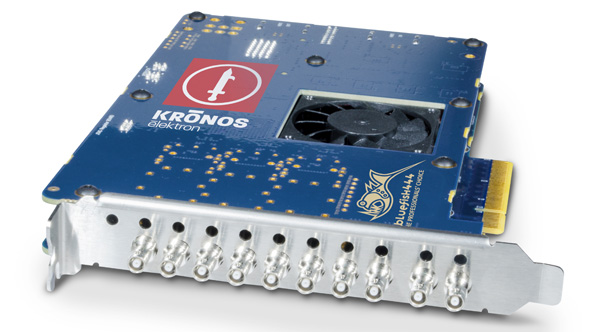 Many of these partners will be announcing and demonstrating their support at NAB Show 2018. Apart from Avid and Adobe, they include Foundry, Assimilate, Brainstorm, Marquise Technologies and several others, plus developer partners. A list of applications that Epoch and KRONOS support can be found here.

"KRONOS is the most flexible PCIe video I/O device that Bluefish444 has made so far," said Tom Lithgow, Product Manager, Bluefish444. "KRONOS Elektron more than doubles the SDI capacity over the existing Epoch range, and KRONOS Optikos has SFP+ module support, allowing users to swap the SFP+ modules giving access to numerous video interfaces in addition to SDI."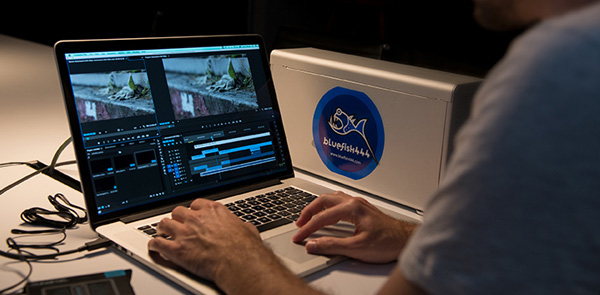 Drastic Technologies
One of the companies announcing forthcoming support for the Bluefish444 KRONOS Range is Drastic Technologies. Drastic have been supporting Bluefish444 Epoch hardware SDI for many years in their MediaNXS, 4KScope and videoQC software. Updates to their applications brings support for the Bluefish444 KRONOS Range functionality, including SMPTE 2022/2110 Video Over IP, SDI and HDMI video and audio capture and playout.
The Kronos I/O interfaces allow Drastic Technologies' real-time analysis and file-based QC and review, to integrate into IP, SDI and HDMI equipment. 4KScope analyses IP, SDI and HDMI signals at up to 4K 60fps in HDR and SDR with Bluefish444 KRONOS hardware. This combination results in cost-effective signal analysis, with waveform, vectorscope, histogram, chromaticity and many other scopes included.
VideoQC is a suite of tools designed to review and analyse media files for QC applications. It covers capabilities ranging from basic file VGA viewing, to industry-standard scopes, IP, SDI, HDMI 2.0 output via Bluefish444 hardware, and quality assurance with trim/export, complete reference comparisons and reports.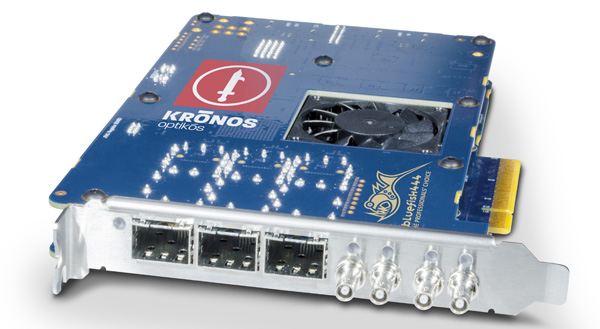 "In KRONOS, Bluefish444 has taken the robust, stable Epoch cards and added all the functions required by the latest mixed SDI/IP workflows," said James Brooks, CTO at Drastic Technologies. "It's an asset to have a single hardware platform flexible enough to cover all our I/O scenarios."
Bluefish444 will be showing the KRONOS range on stand SL9021 at NAB Show 2018, with Drastic and many other manufacturers and software partners also announcing and demonstrating support for Bluefish444. https://bluefish444.com/