Unreal Engine 4.21 Supports Blackmagic DeckLink Cards and SDK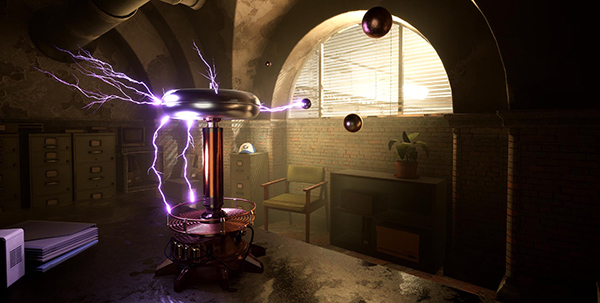 Unreal Engine 4.21 released
Epic Games' Unreal Engine 4.21 now supports Blackmagic Design's DeckLink 8K Pro, DeckLink Duo 2 and DeckLink 4K Extreme 12G capture and playback cards. DeckLink SDK binary tools and source code from Epic will also now be available free to download on the company's Unreal Engine Marketplace.

The Unreal game engine is among the most commonly used real-time engines for creating virtual reality (VR) and augmented reality (AR) experiences. It comprises a set of tools made for developers and artists creating applications, experiences and games that require both realistic, high quality looks and real-time interactivity. Valued for its ability to allow users to iterate rapidly on ideas and see immediate results without using code, full source code access is also available and gives developers the option to modify and extend engine functionality.
New Video Sources
In version 4.20, Unreal gained support for HDMI and SDI capture and playback up to 1080p60. Now, in 4.21, it includes several new functions to support its adoption in live broadcast and virtual production workflows. A part of this recent upgrade is the support of Blackmagic Design's DeckLink capture and playback cards and SDK.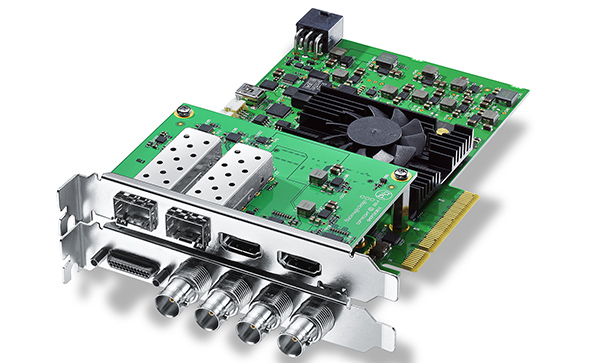 Blackmagic Design DeckLink 4K Extreme 12G
Through the use of DeckLink, Unreal Engine customers can capture video from cameras, computer sources, decks and live feeds directly into editing, effects and broadcast design systems. For users who need flexibility to negotiate projects, and need to preserve image quality, DeckLink cards also come with a large range of video formats and resolutions, and connectivity for most types of video and audio.
"For broadcasters and filmmakers, as well as specialist markets like military simulation, game creation and motion capture, the ability to bring video into VR and AR is more important now. Blackmagic Design's DeckLink hardware adds efficiency and speed facilitating work with high resolution video and audio," said Marc Petit, GM of Unreal Engine Enterprise, Epic Games.
Through the use of DeckLink products and the Unreal Engine Marketplace DeckLink SDK plugin, Unreal Engine 4.21 users will have support for real time video, audio and timecode input. They can also generate key and fill output, and capture Unreal Engine-rendered images and output via an SDI feed.
Workflow Options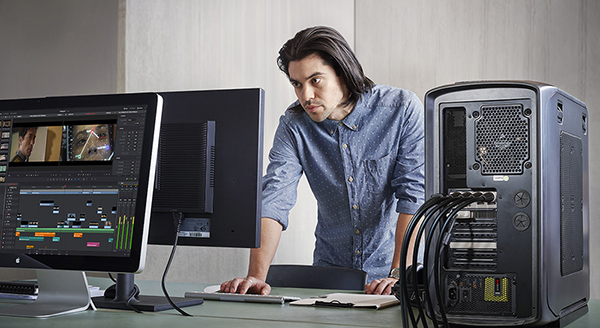 Developers will be able to read YUV files and convert them to either 8 bit or 10 bit RGB. When configuring systems they can sync Unreal Engine on a video input or genlock with a video output, and capture an SDI input feed with Blackmagic Media Express software. Media Express is supplied with DeckLink cards to help users capture, play back and manage video, for example creating bins, adding metadata and so on.
Other options resulting from Unreal's support are input synchronisation with Unreal Engine's timecode and control of Unreal Engine's timecode, again, through Media Express.
Marc Petit also noted that this update to Unreal Engine can be viewed as further support for those using Blackmagic broadcast and production workflows, which currently run from cameras to capture to keying to live or post-production. Blackmagic 8K, 4K and HD workflows include digital film cameras, various live production switchers, routers, converters, monitors and the Ultimatte keyer. Through the combination of these products, plus the Unreal Engine with DeckLink cards, broadcasters and filmmakers will be in a better position to control the cost of their VR and AR productions, in the formats required. www.blackmagicdesign.com