Looking Glass Factory's Holographic Workstation Shares VR/AR Visualisation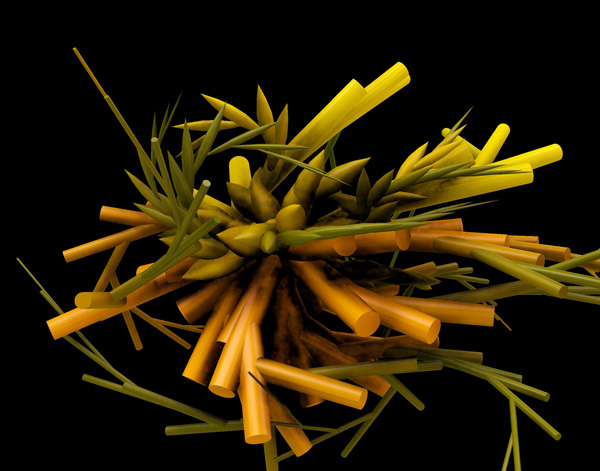 Looking Glass Factory has developed a holographic workstation, Looking Glass Pro, for use as a holographic interface and 3D visualisation system. Looking Glass Pro is designed specifically for enterprise customers who need a turnkey holographic display for groups of people to use without VR headsets or AR viewing devices. The Looking Glass Pro Workstation was shown to the public for the first time at AWE (Augmented World Expo) 2019 in Santa Clara, California, held 29 to 31 May.
Looking Glass Tools
Looking Glass Pro comes with software tools licensed for commercial use that companies can use to generate holographic applications to support their own 3D design and simulation projects, volumetric and 360 3D video capture, architecture, medical visualisation, education and experiential marketing. The tools include the HoloPlay Unity SDK, HoloPlay Plugin for Unreal and the three.js Looking Glass library. Three.js is a cross-browser JavaScript library and API used to create and display animated 3D computer graphics in a web browser.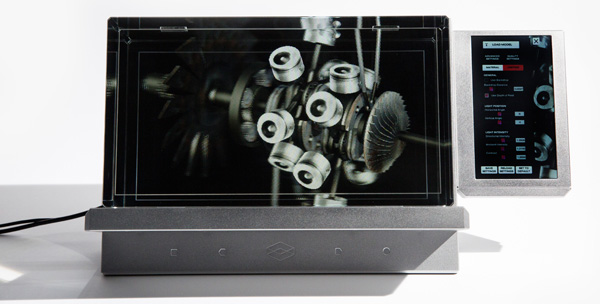 The standalone hardware comprises a proprietary 15.6in light field display with an embedded computer, an integrated 15.6in touchscreen, secondary fold-out 2D display for UI navigation, and a Leap Motion controller for 3D spatial interaction. The Leap Motion hardware sensor device supports hand and finger motions as input, in a way similar to a mouse but without touch or hand contact. It also supports hand tracking in virtual reality.
Light fields are an effective way to display virtual or augmented imagery because they are designed to support critical aspects of natural human vision including vergence, the movement of both eyes to meld two stereo images into one image with depth, and accommodation, the ability of each eye to focus dynamically.
Holographic App Library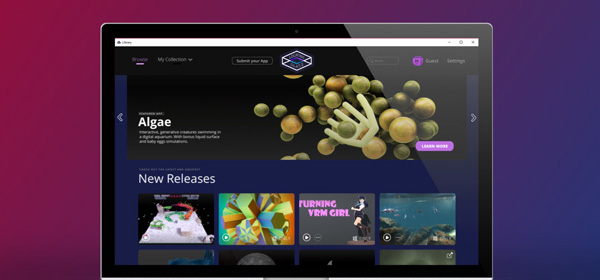 Customers have access to a sample app library containing dozens of existing holographic applications loaded into the system, which they can browse and experience. Some of these are more like games to play with and help users understand how the workstation works with different kinds of data, but others are tools you can use to display and interact with your own content holographically.
For example, the Lightfield Photo App allows you to load photos and view them as 3D content in Looking Glass, and the 3D Model Importer loads gltf, glb and obj file models. There are also special commercial Looking Glass versions of the Unity, Unreal and three.js SDKs to generate holographic apps for Looking Glass Pro.
Looking Glass Factory has also formed partnerships with various companies, such as Orthoscience for orthodontists and VR/3D camera developer Kandao VR, to create turnkey systems serving specific industries that could benefit from custom holographic systems. Their joint work was displayed at AWE as well. Looking Glass Pro units will begin shipping mid-July 2019. www.lookingglassfactory.com