Duplitech Brings Old and New Film Projects to Life with Cintel Scanner 2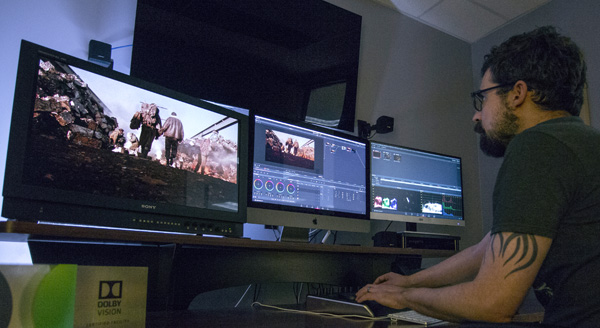 Duplitech in Los Angeles is an independent media lab that handles a wider range of services than most facilities - from encoding, authoring and disc production, to in-house film scanning, colour grading and restoration, technical editing and asset conform, standards conversion and others. Duplitech's technical team uses Blackmagic Design DaVinci Resolve Studio for editing and SDR/HDR colour grading, and the Teranex 2D Processor for standards conversion.
To process projects on film, they use a Cintel Scanner 2, on which they have so far scanned over 500 reels of film. COO Steven Johnson said that the Cintel allows them to quickly test different film elements during curation, including release prints, the exposed and developed original camera negatives (OCNs) and interpositives.
The release prints are the copies of films made to supply to cinemas for commercial screenings. The interpositives serve a special purpose, however. Because the negatives are the original source of footage, directly from the camera, they are quite valuable and therefore duplicates need to made as soon as possible after the shoot, created with a two-step process. First, a positive called an 'interpositive' is made from the negative, and then the interpositive is used to make another negative for printing and may also be used to make the printing masters from original camera film.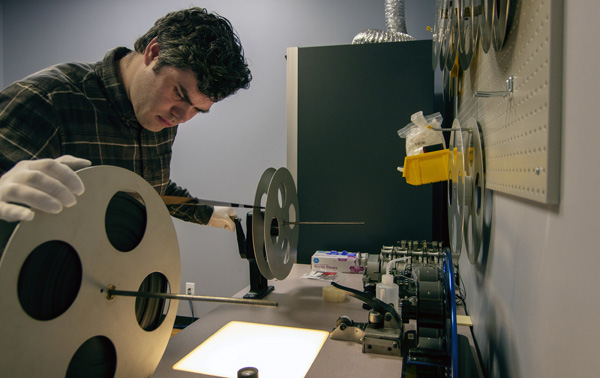 "Cintel Scanner 2 has been very versatile and cost effective in our film department, and has become the main equipment we use to evaluate and process hundreds of film elements, from the OCNs out to release prints, while curating film collections for customers. It allows us to quickly pull these elements into our system for evaluation, identifying which ones can be used to assemble a gold master for restoration," Steven said.

"Scanning interpositives is a core business for us, and Cintel Scanner 2's HDR capability has changed the nature of our HDR services," said Film Department Manager Blake Blasingame. "It makes virtually any element scannable and brings it to a usable level. Interpositives and release prints from 20 and 40 years ago are denser than the ones being made today, and HDR has opened the doors to accurately scan and preserve those elements."
35mm film in particular has a high dynamic range and native resolution of 4K. Cintel Scanner 2 is built with a new 35mm skid plate for HDR scanning making it possible to produce digital masters with intense colour and fine texture and detail. Applications include production of 4K HDR content on streaming services such as Netflix and HULU. An optional 16mm gate can be purchased separately. Duplitech finds that the scanner performs especially well on 16mm film, having recently worked with this material when processing the television series 'Blondie' from the 1950s.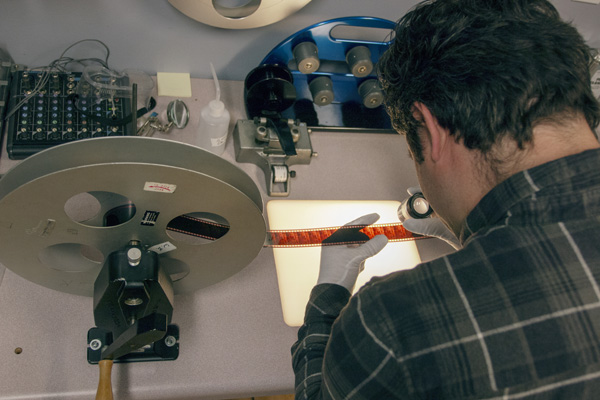 Cintel Scanner 2 is designed to work with DaVinci Resolve 15 Studio, which is supplied with the hardware. As well as colour correction tools, Resolve Studio version 15 has Revival tools for automatic dirt removal, dust busting, deflickering and spot patch repair.
"HDR captures a larger portion of the element's data, and so Cintel Scanner 2's improved latitude has been a major change in functionality for us. It allows us to retain a wider range of colour detail and a more accurate representation of the original film projection," said Steven.
"We are an Ultra HD Blu-ray authoring house as well, and with Blu-ray, the output goes to physical media, which is much more demanding in terms of quality than digital preservation. Blu-ray is also a collector's market, which means our customers are more demanding as well. If it wasn't for the Cintel Scanner 2, working in HDR and delivering HDR content would be much less cost effective for us." www.blackmagicdesign.com