Sonnet's SSD PCIe 3.0 Card Includes RAID Controller, 10Gbps USB-C Port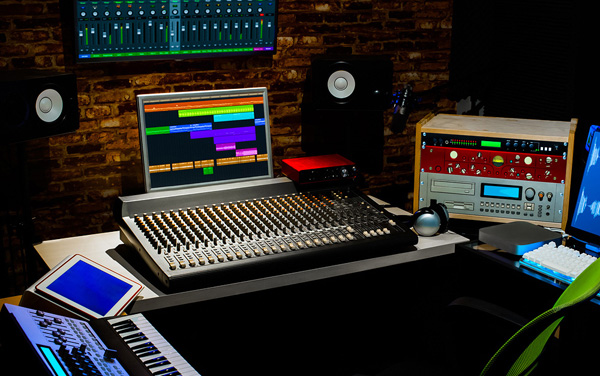 The new Fusion Dual 2.5-inch SSD RAID PCIe 3.0 card is another of Sonnet Technologies' line of high-performance storage cards that can be used to install SSDs into the PCIe card slot of a computer or Thunderbolt expansion system. The Fusion card is built with a hardware RAID controller for drive configuration, plus an external USB 3.2 Gen 2 USB-C port with 15 watts of power.
With the new card, users can install two 2.5-inch SATA SSDs into a full-length PCIe card slot and then manage the drives with the card's onboard RAID controller, which supports RAID 0, RAID 1, Span and JBOD configurations and gives users an effective tool for configuring the SSDs for best performance or data safety without impacting their system's performance. The USB-C port supplied with the card is capable of supporting high-performance, bus-powered drives and other USB peripherals. The USB-C port also supports the USB 3.0 charging specification required to charge and sync an iOS or iPadOS device at the same time.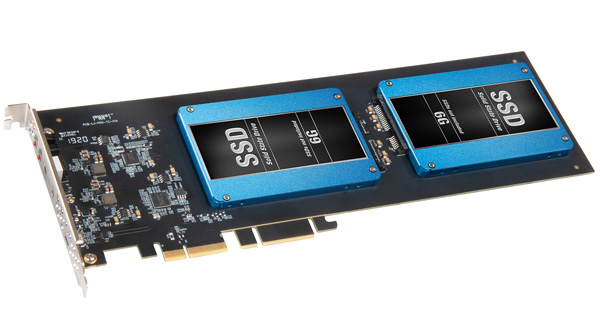 For users who need faster high-capacity internal storage for their system, 2.5-inch SATA SSDs are a cost-effective option. The Fusion Dual 2.5-inch SSD RAID PCIe card mounts two of the drives – which are currently available in capacities up to 4TB – in a single full-length PCIe card slot, without requiring cables, adapters or mounting trays. With two SSDs configured as a RAID 0 (fast) set, sustained data transfers up to 1,000 MB/s are possible, generally considered fast enough to accomplish most tasks. Including a 10Gbps USB-C port on the card means users can add a fast external device connection without having to install a separate adapter card.
The card's RAID controller makes this card unusual for enabling drive configuration without requiring the user to install special software or move blocks covering configuration jumpers on the card. By supporting such fast data transfers, the USB-C port also supplies up to 15 watts of power to support bus-powered drives without connecting an extra AC power adapter.

The Fusion Dual 2.5-inch SSD RAID PCIe card will be available by end of January 2020. www.sonnettech.com