Champion Data Drives Vizrt Sports Graphics and Data with Bluefish444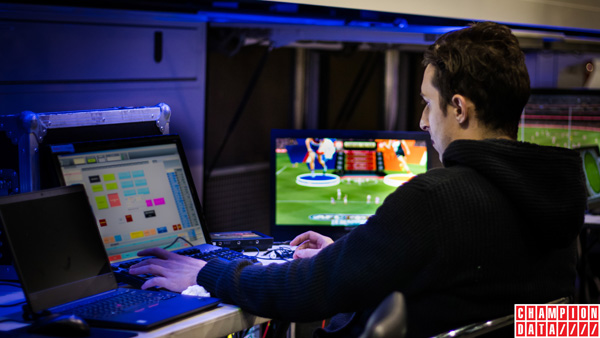 Champion Data in Melbourne, Australia, has been working in the world of sports data, capture, analytics and distribution for over 20 years. Over that time, they have worked with rugby league, cricket, netball, horse racing, golf and soccer, and have been the official data partner for their key market, the Australian Football League (AFL), since 1999.
Champion Data also partners with media producers and broadcasters, such as Channel 7, AFL Media, Racing.com, McGuire Media and Fox Sports, supplying them with data and analytics as broadcast graphics packages to create informative content for sports consumers.
For speed and responsiveness, their approach to broadcast graphics needs to be automated because it is data-driven and integrated into dynamic visual packages. Custom designs are tailored to each broadcaster's requirements, resulting in real-time or close to real-time graphics to support commentary as the action unfolds, with insights included where analysis allows. Their experience in graphic services for studios now includes augmented reality and virtual sets.
This kind of 2D and 3D sports graphics production on-air requires a real-time rendering engine and compositor to support the workflows used to integrate graphics, live video and fill/key outputs at a low enough latency. Champion Data uses Vizrt's Viz Engine, in use across the broadcast industry for sports, news and other types of media that use graphics integrated with live video.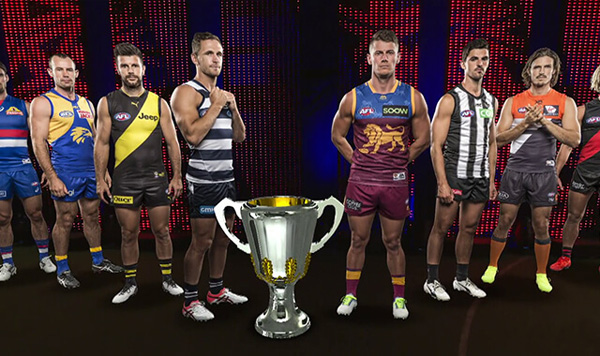 The Vizrt software needs a robust hardware environment. Andrew Mott, broadcast and design manager at Champion Data said that for their 2019 hardware upgrade cycle, they chose to integrate Bluefish444's Epoch | 4K Supernova S+ video I/O cards into their pre-existing Viz Engine workstations.
Champion Data have also been using Epoch | 4K Neutron I/O cards in their Vizrt Viz Arena custom workstations for the past three years. Viz Arena drives the insertion of specific match day graphics, AR elements, sponsor graphics and overlays. When it came to upgrade their Viz Engine configurations in 2019, Champion Data's positive experience with the Viz Arena turnkey systems, led to the decision to integrate Bluefish video cards again.
Champion Data were able to install the Epoch | 4K Supernova S+ cards into their existing HP Z840 systems with ease. The Z840's, integrated with NVIDIA graphics cards, are also part of their flyaway kits that are shipped around the country for live production, so reliability and durability are essential factors. "Due to the logistics of OB trucks and remote environments, it's critical that we don't have issues with the cards on-site," said Andrew.
"The bundled SDK tools make Bluefish cards straightforward to use with information like card temperature, input ID, video mode and other data, which helps the technicians on-site diagnose and troubleshoot any problems."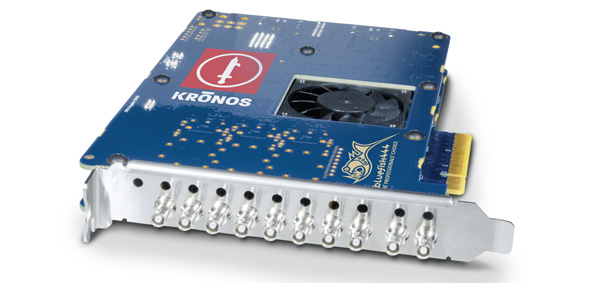 Bluefish have recently expanded their toolset with their version 6 SDK, including the new BlueToolBox management tool, signal generators, sample apps and other tools to help developers use their cards more efficiently.
With Bluefish's free SDK supporting the Epoch | 4K Supernova S+ cards, Champion Data's software development team are looking at alternative uses for the cards, such as integrating them into their match centre applications, video feeds or other SDI I/O projects for future installs.
Moving to the future, Champion Data are looking ahead to new workflows from Bluefish and Vizrt. One of these is 4K/UHD Fill/Key support for Viz Engine using the Bluefish444 KRONOS K8, and another is ST 2110 Fill/Key HD support for Viz Engine using the forthcoming KRONOS Optikos.
Optikos has customisable SFP+ modules, allowing multiple interfaces such as SMPTE 2110, 12G/6G or HDMI 2.0 to be optionally installed on a single card. The KRONOS K8 has higher-density SDI I/O than the Epoch range which frees up PCIe slots in the system, helping to consolidate some of Champion Data's kit in the future. bluefish444.com