MacBook Pro Gets a Performance Lift from AMD Radeon Pro 5600M GPU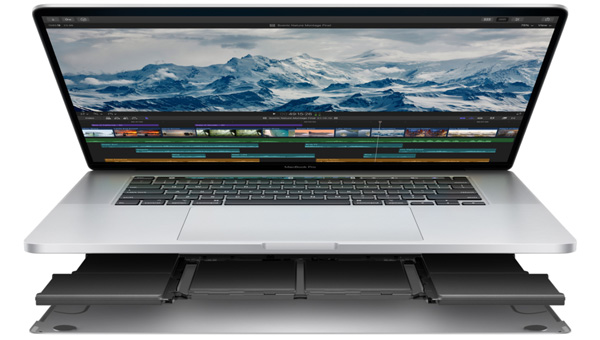 MacBook Pro's 100-watt-hour lithium-polymer battery
A new graphics option is available for the 16-inch MacBook Pro. Installing the new AMD Radeon Pro 5600M GPU increases the graphics performance on MacBook Pro to the highest level it has achieved so far. When the laptop was first released in November 2019, the graphics performance could be upgraded with optional Radeon Pro 5300M and 5500M GPUs, which are based on AMD's RDNA architecture and built with fast GDDR6 memory. These cards reach close to twice the performance of the standard graphics on the 15-inch MacBook Pro.
AMD has continued to develop Radeon Pro. Its new 5600M GPU is integrated with HBM2 memory, a high-speed computer memory interface for 3D-stacked SDRAM (synchronous dynamic RAM) produced by a range of manufacturers including AMD, and built to use with high-performance graphics accelerators. Radeon Pro 5600M graphics is based on AMD's RDNA architecture, manufactured on a 7nm process, which is very small and power efficient due to its shrunk-down photolithography and an optimised instruction set, for measurably faster performance per watt when compared to the previous architecture.
The HBM2 interface to the GPU is 16 times wider than a regular GDDR6 interface, but runs at about 1/8 of the clock speed. The result is that the HBM2 memory delivers memory bandwidth to the graphics processor at up to about twice the rate of GDDR6 while consuming only a small portion of the power. The wattage saved can be used by the GPU itself and result in faster graphics performance.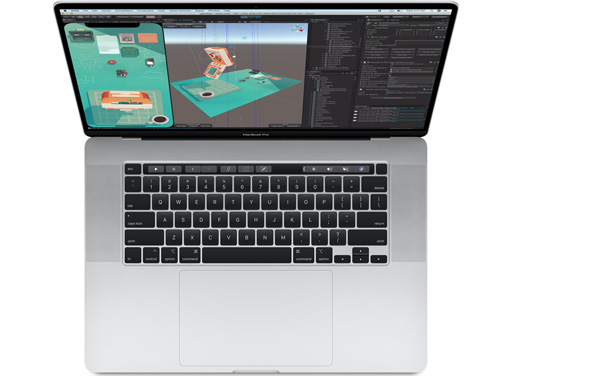 Magic Keyboard
3D-stacked refers to the vertical arrangement of the integrated circuits that allows them to behave as a single device, and achieve better performance with less power and a smaller footprint than a conventional 2D process.
Workflow Performance
The final graphics configuration integrates 40 compute units, or 2,560 stream processors, and 8GB of HBM2 memory directly onto the GPU hardware, resulting in substantially better performance over the Radeon Pro 5500M card with 4GB of GDDR6, and performing several times times faster than on the previous 15-inch MacBook Pro. In practical terms, this means shorter render times for large 3D models, and more fluid, responsive performance when compositing complex effects into video and designing high-performance games.
The Radeon Pro 5600M graphics combine with the 16-inch Retina display, high-fidelity speaker system, 100-watt-hour battery life and the Magic Keyboard designed for a lighter, more responsive feel – to make the MacBook Pro suitable for a wider range of application workflows for video, VFX, music production, 3D design, software development and science.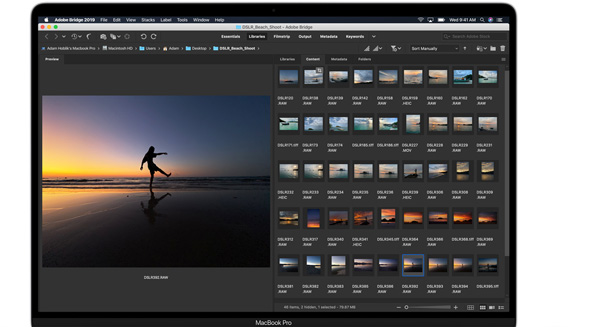 The 16-inch MacBook Pro has up to 8TB of SSD storage, upgradable with the new SSD kit.
In DaVinci Resolve, for example, the 16-inch MacBook Pro with the new hardware can improve performance when rendering combined graphics-intensive effects like lens flare, film grain, speed warp and watercolour effects. In Cinema 4D designers can gain speed for 3D content creation and more natural interaction with 3D objects and scenes. Rendering a complex timeline in Final Cut Pro X is faster, saving editors workflow time in the field. Game developers working in Unity Editor can work with higher frame rates when using Radeon Pro 5600M graphics. The new configuration is available now.
SSD Upgrade Kit
Also, a new SSD Kit for Mac Pro has been developed to upgrade the MacBook Pro's internal storage from the original factory configuration. The customer-installable kit includes two SSD modules with 1TB, 2TB, 4TB or 8TB capacity options. The instllation instructions can be found here. www.apple.com