27-inch iMac Updates Bring Speed, SSDs, New AMD Graphics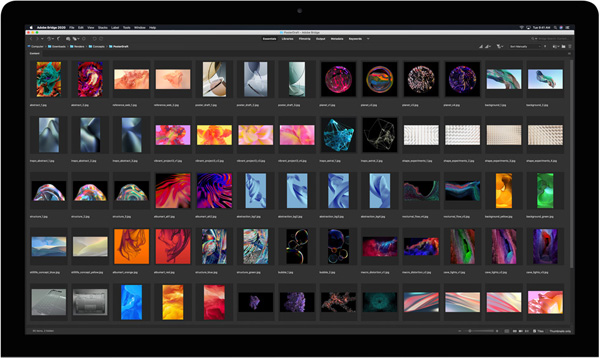 Apple has made a major update to its 27-inch iMac with faster Intel processors up to 10 cores, double the memory capacity, AMD graphics, fast SSDs across all models with four times the storage capacity, a new nano-texture glass option to enhance the Retina 5K display, a 1080p FaceTime HD camera, higher fidelity speakers and studio-quality mics.
The 27-inch iMac is built with 6- and 8-core 10th-generation Intel processors reaching performance high enough for video editing, software development and image processing. It also has a 10-core processor option with Turbo Boost speeds reaching 5.0GHz for faster CPU performance. Turbo Boost automatically raises some of the processors' operating frequency when demanding tasks are running. When working with memory-intensive applications, iMac has double the memory capacity – up to 128GB.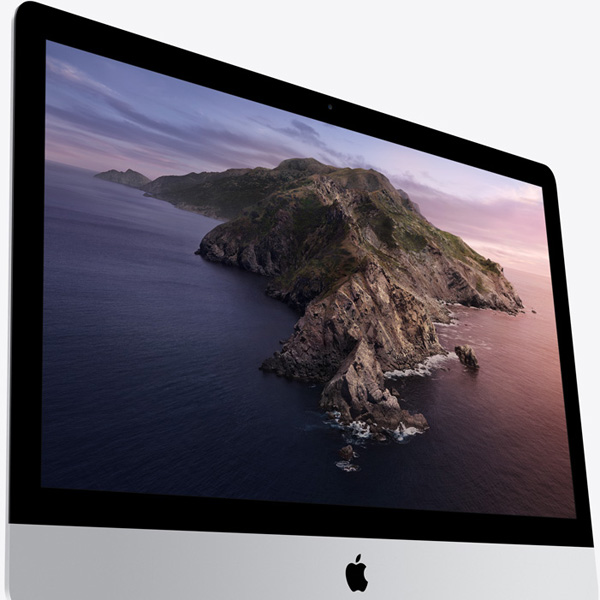 According to Apple, when compared to the previous-generation 8-core 27-inch iMac, the new iMac supports more plug-ins in Logic Pro X and achieves faster 8K ProRes transcoding in Final Cut Pro X, faster rendering with Arnold in Autodesk Maya and faster build time in Xcode.
For GPU-based rendering, or editing multiple streams of 4K video, the 27-inch iMac has AMD Radeon Pro 5000 series graphics, which use AMD's RDNA architecture built for low latency, high bandwidth and low power efficiency. For people using software that takes advantage of extra video memory to improve performance, iMac has a new graphics option with 16GB of memory that achieves double the video memory capacity of the previous 27-inch iMac, which used Radeon Pro Vega 48 graphics.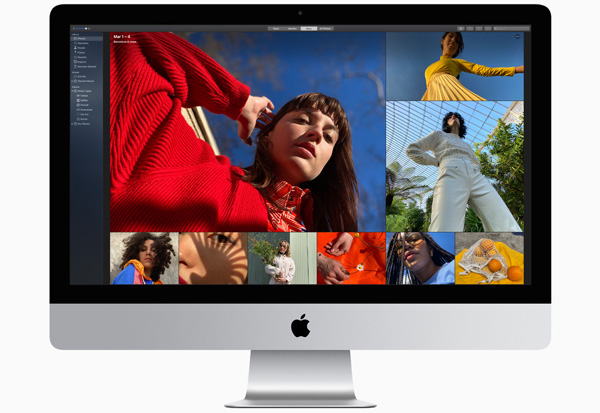 Examples of this update are speed increases of about 50 percent for rendering in Maxon Cinema 4D ProRender and demo fly-throughs in Unity Editor, and up to 30 percent faster timeline rendering in Final Cut Pro X. For I/O, iMac has two Thunderbolt 3 (USB-C) ports and four USB-A ports, which will connect most external drives, cameras and displays. A 1Gb Ethernet port, Wi-Fi and Bluetooth are standard on all iMacs. The 27-inch model has Bluetooth 5.0 and can now be configured with 10Gb Ethernet for up to 10 times the throughput.
The 27-inch iMac now comes standard with SSDs in all models, resulting in performance up to 3.4GB/s for launching applications and opening large files. For users who need high levels of storage, iMac also has an 8TB SSD option – four times the SSD capacity of the previous 27-inch iMac.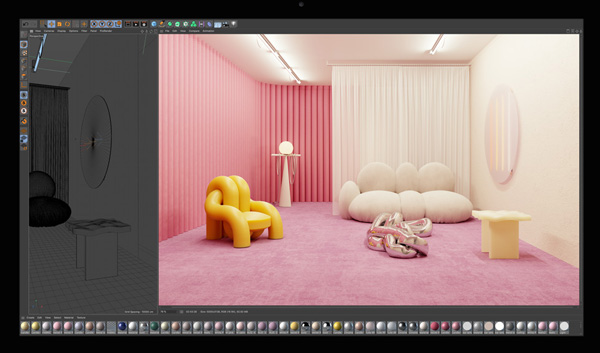 iMac also includes the Apple T2 Security Chip with a storage controller that performs data encryption on-the-fly for everything stored on the SSD. This T2 chip also checks that software loaded during the boot process has not been tampered with, protecting the storage and computer.
The Retina 5K display on iMac has 14.7 million pixels, 1 billion colours, 500 nits of brightness and support for P3 wide colour – the DCI-P3 colour space standard designed for digital movie projection – aiming for immersive viewing. The high pixel count results in a look similar to a printed page, detailed photos and the ability to edit 4K video at full resolution. The display's True Tone system automatically adjusts the colour temperature to match the user's ambient lighting.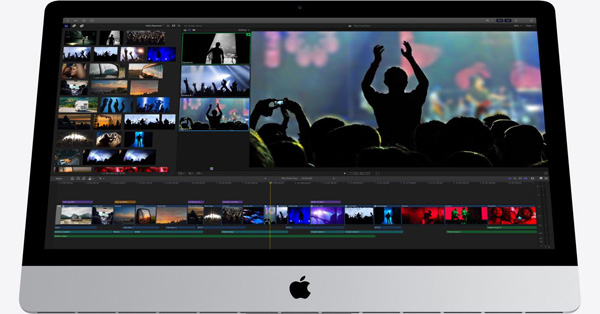 The iMac's nano-texture glass option, first made available on Pro Display XDR, improves viewing under variable lighting conditions, such as a bright interior lighting or indirect sunlight. A traditional matte finish adds a coating to the surface to scatter light, but nano-texturing etches the glass itself to keep reflectivity and glare to a minimum, and maintain image quality and contrast.
The computer's FaceTime HD camera has 1080p resolution and a new microphone array. The Image Signal Processor in the T2 Security Chip performs tone mapping, exposure control and face detection. Working with the speakers, the T2 Chip also enables variable EQ (equalisation) to better balance the sound and achieve a more accurate reproduction, including deeper bass. apple.com