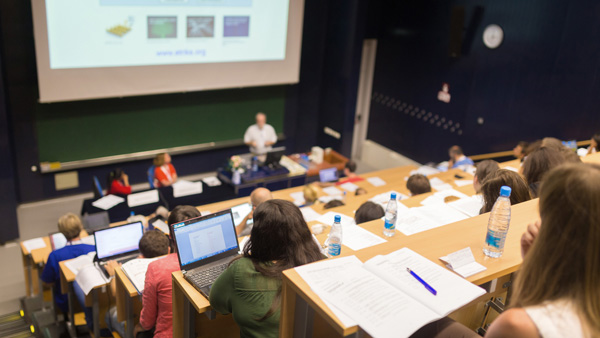 Matrox Video's Maevex 6152 quad 4K decoders and Maevex 6100 Series encoders now support high-compression, high quality, extreme low-latency video for AV-over-IP applications. Made for commercial and critical 24/7 environments, users can decode, display and deliver up to four 4K streams of ultra-low-bitrate, 4:4:4 and 4:2:0 AV content over LAN, WAN or internet at latencies as low as 50 ms. Applications include digital signage, control rooms, houses of worship and education.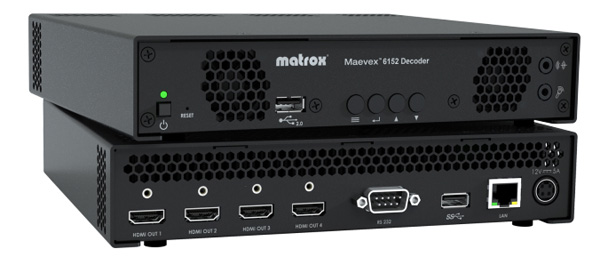 A new device in the 6100 line-up, the Maevex 6152 decoder makes it possible to work with many lower resolution streams, as well as up to four 4K streams, from a single standalone appliance. Users can handle one or more streams per display by selecting from a range of pre-configured layouts for each screen. When combined with streams from both Maevex 6100 Series and industry-standard H.264 third-party encoders, a point of difference for the 6152, Maevex 6152 can be used to set up complex, integrated decoding systems.
A Maevex 6100 Series encoder and decoder combination supports diverse types of AV-over-IP scenarios by pushing many streams over the LAN, feeding cloud-based servers, sending encrypted streams across the internet and recording to any location, all concurrently.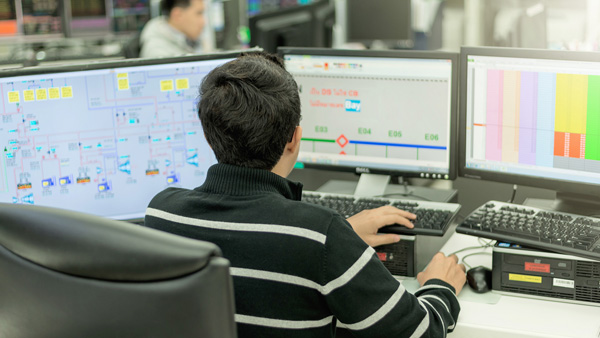 The layout option presets are accessed through the Maevex PowerStream Plus management software that is included with all Matrox Maevex 6100 Series encoder and decoder hardware, along with previews for basic decoder output configurations. From a single PowerStream Plus application, users have complete control of all Maevex devices. APIs and SDKs are also available for fast customisation and integration. www.matrox.com