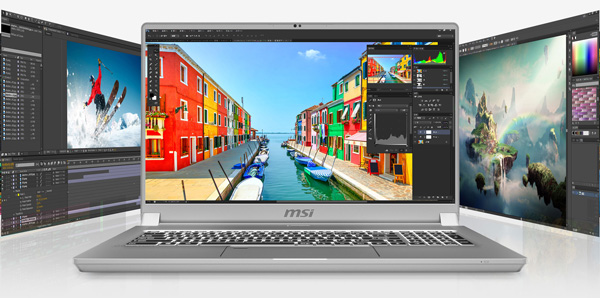 Two years after earning an award for Best Gaming Laptop Brand by Laptop Magazine in 2018, MSI has ranked fourth in the magazine's 2020 global Best Laptop Brand competition due to the company's efforts to diversify into 3D content creation and business markets.
Top marks went to the WS65 9TM workstation and the portable GS66 Stealth gaming laptop. MSI is best known for its gaming laptops but continues to branch out with the more recent line of laptops meant for creators. Two models from their Prestige line-up, 14 and 15, for business received a 4-star rating and proved that MSI is now stretching its expertise.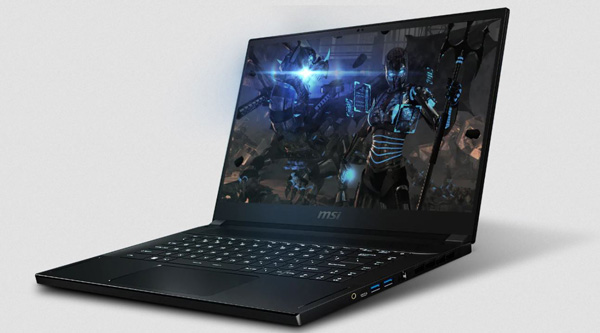 GE66 Stealth
MSI has increased the battery capacity of the GS66 Stealth to 99.9 whr. Also, earlier this year, MSI launched the world's first mini-LED display on the Creator 17 model. MSI also added 300Hz refresh-rate displays for its top models, the GE66 Raider, GS66 Stealth and WS66. These panels have a 3ms response time.
GE66 Dragonshield
For those who prefer sharp looking devices for gaming, MSI has recently released a limited edition gaming laptop, GE66 Dragonshield, for Marvel's Avengers and Star Wars fans. It takes its style from the exterior paint job and etching of an aggressive space ship – the result of a design collaboration between MSI and digital artist Colie Wertz, who has contributed to concept art and modelling in films such as the Star Wars Prequels, Transformers, Iron Man, Captain America: Civil War, RogueOne: A Star Wars Story and Bumblebee.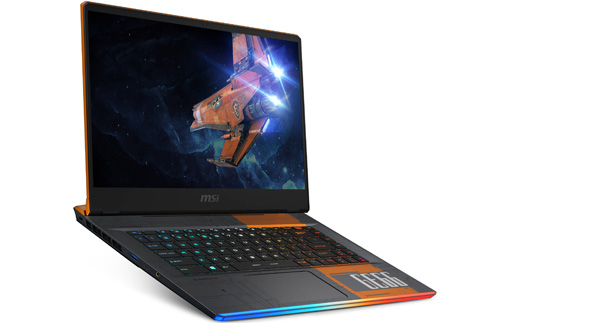 Built with the 10th Gen Intel Core i9 processors and NVIDIA GeForce RTX 2080 SUPER graphics, the GE66 has single core frequencies reaching up to 5.3 Ghz, and Tensor cores to speed up AI-processing. The new GeForce RTX SUPER Series has more cores and higher clock speeds for fast performance compared to previous-generation GPUs. Games are more lifelike with fast ray tracing and physically accurate shadows, reflections and lighting.

Check out where to buy and redemption information au.msi.com
Other limited-time laptop campaigns running from 9 November 2020 until 3 January 2021 are available here