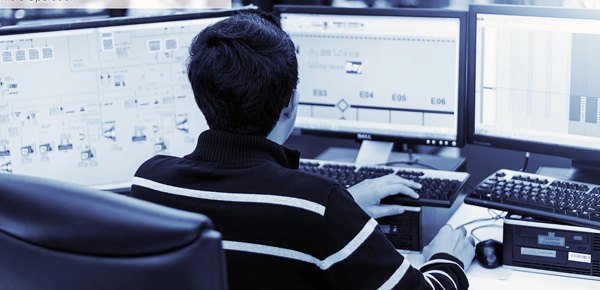 Matrox Extio 3 IP KVM extenders now have a new KVM-over-internet mode of operation that gives off-site employees secure access to their workstations and specialised equipment kept on-site. It features 4K and multiple-monitor KVM extension and switching support with secure network connectivity so that users can now connect to and control, share and manage systems and applications as they would on-premises for an optimised remote working experience.
Teams in industries working on projects of a mission-critical or time-sensitive nature, including broadcast, post, medical, transportation and others, can use Extio over internet to expand work-from-home remote programs. It is among the first 4Kp60 IP KVM systems to support LAN, WAN and internet over a standard Gigabit Ethernet network, and supplies broadcast operators, directors and other users with instant 4Kp60 and quad 1080p60 4:4:4 video, audio and USB 2.0 signal extension.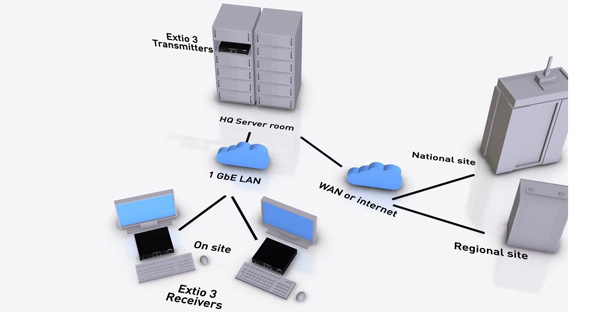 Extio 3's Aggregator Mode feature can speed up remote workflows further by allowing control of multiple systems. Users can simultaneously view, control and switch between multiple systems from a single 4K display or multi-monitor setup, using only a single keyboard and mouse set. The system is flexible, supporting direct point-to-point or switchable KVM connections, and makes it possible to build KVM matrix systems over IP in which any user can control any system.
Extio 3 integrates security features—such as IPSec VPN, multi-factor authentication and AES 128-bit hardware encryption—in order to securely transmit and communicate all audio, video and USB signals over the network. IPsec VPN is one of the common VPN protocols used to set up VPN connections. IPsec is set at the IP layer, and can be used to encrypt data being sent between any systems identifiable by IP addresses. Therefore it may be used to allow secure, remote access to a whole network, instead of just a single device.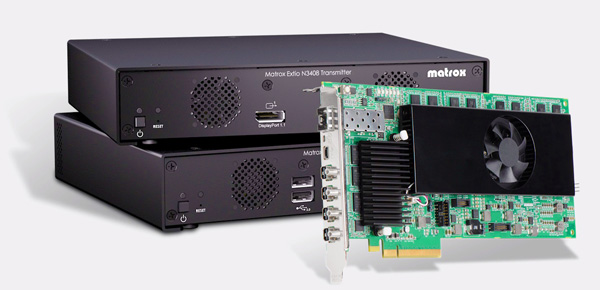 Furthermore, because Extio 3 is a discreet system, installing software on the source system is unnecessary, keeping validation and deployment times short. Extio 3 over internet also carries zero licensing fees, further saving on costs.
"Organisations can now standardise on one KVM-over-IP product to control their systems over LAN, WAN and internet," said Caroline Injoyan, business development manager at Matrox Video. "Extio 3 allows users to take advantage of their workstations or specialized equipment from a distance, and our integrated VPN client gives them a secure and private connection over internet."
Extio over internet will be available in March 2021 as a free Extio 3 firmware and Extio Central Manager software upgrade. www.matrox.com/video