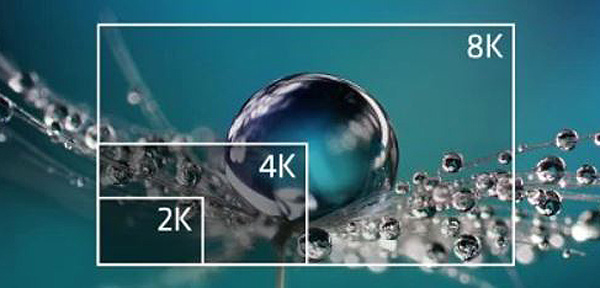 The new AMD Radeon PRO W6000 series workstation graphics cards are now available for architectural design workloads, extremely high resolution media projects, complex design and engineering simulations, and other demanding image and video editing applications.
The AMD Radeon PRO W6800 card has the highest performance of the series, and is built for very large projects, extreme graphic workloads and large hardware-accelerated ray tracing projects. Its architecture features 60 upgraded compute units and 32GB of GDDR6 memory with ECC (error correction code) support.
AMD says the enhanced units with ray tracing accelerators achieve faster rendering than Radeon PRO graphics cards based on previous-generation architectures in software including SOLIDWORKS Visualize. Their support for Variable Rate Shading (VRS) delivers real-time photorealistic viewports and rendering.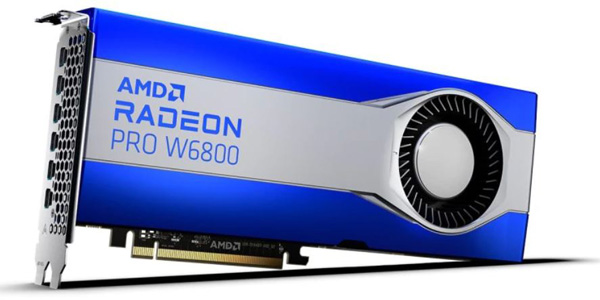 This card is built with 128MB of AMD Infinity Cache to maintain high-bandwidth performance at low power and low latency. Its last-level cache, integrated on the GPU die, reduces the number of accesses to off-chip memory, which in turn reduces system latency and power consumption while increasing achievable bandwidth.
AMD Smart Access Memory in the W6800 card also increases performance levels for systems equipped with AMD Ryzen Desktop 5000 Series Processors, or some models of the AMD Ryzen 3000 Series. Smart Access Memory gives the hardware access to the entire high-speed GDDR6 graphics memory.
The AMD Radeon PRO W6600 workstation graphics card is made for mainstream workloads, for example, CAD (computer-aided design) and AEC (architecture, engineering and construction) applications. It also supports interactive rendering and visualisation, product and automotive design, and 3D modelling and animation.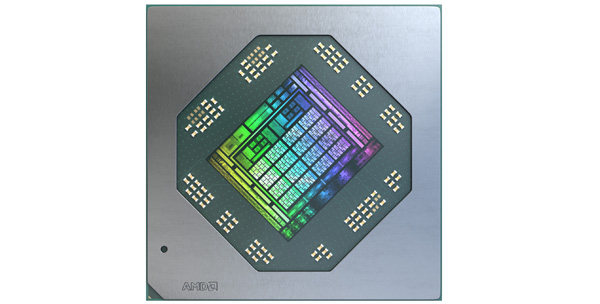 The AMD Radeon PRO W6600M GPU supplies enough power to run professional software on mobile devices outside an office environment.
More about Certification, Compression and Architecture
AMD works with graphics software application developers to make sure AMD hardware is delivering in terms of reliability, stability and performance. The new cards are certified and tested for use with professional applications in 24/7 environments. AMD Radeon PRO Viewport Boost helps achieve a viewport fps performance increase with project file sizes. A list of certified applications is located here.
The AMD Radeon PRO W6000 cards also support the AV1 video compression format designed for video streaming, including transmissions over the Internet. Blackmagic Design's President Dan May said, "Combining this new workstation graphics card with future versions of DaVinci Resolve makes the efficient AV1 open-source codec available to Resolve users. AV1's hardware accelerated decoding speeds up workflows creating video content for AV1 playback, and is capable of 10-bit encoding for HDR video. DaVinci Resolve users will be able to create very large-scale VFX projects, work with bigger timelines and access the software's 32 gigabyte frame buffer to achieve high performance and fast response times."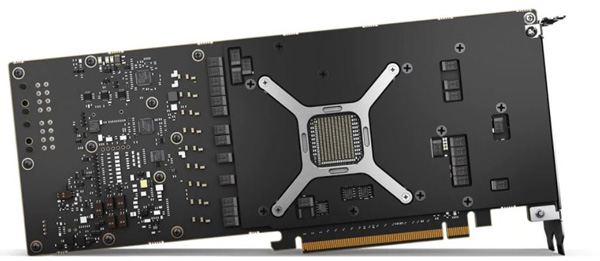 AMD's Infinity Cache and RDNA 2 architecture are also significant for performance, stability and reliability in workstations. Radeon PRO W6000 GPUs will be part of Dell Precision models later in 2021, and HP recognises the advantages of using the cards in mobile environments.
AMD RDNA 2 Architecture uses 7nm manufacturing. The smaller 7-nanometer transistors are more power efficient and allow greater transistor density, about twice as dense as the previous 14nm node, which makes a difference in performance per watt particularly for laptops, tablets and mobile devices. www.amd.com