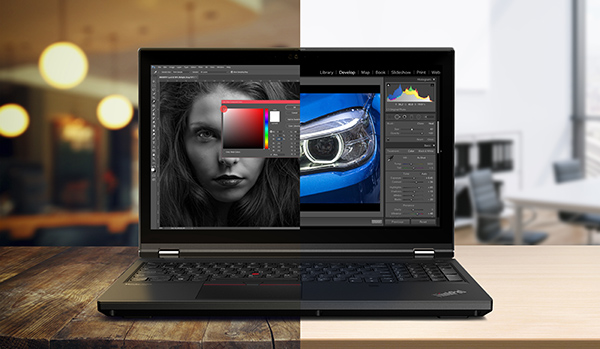 The next generation of the Lenovo ThinkPad P-series mobile workstations gives each model an 11th generation Intel Core and Xeon mobile CPUs, NVIDIA GPU architecture up to the NVIDIA RTX A5000 GPU, and more support for PCIe Gen 4 SSDs.
ThinkPad P1, ThinkPad P15 and ThinkPad P17 are ISV certified and tested to MIL-spec standards for toughness against hazardous physical and environmental conditions. Lenovo is also introducing a new ThinkVision P34w-20 professional monitor and ThinkPad Thunderbolt 4 Workstation Dock to use with these workstations.
ThinkPad P-series Mobile Workstations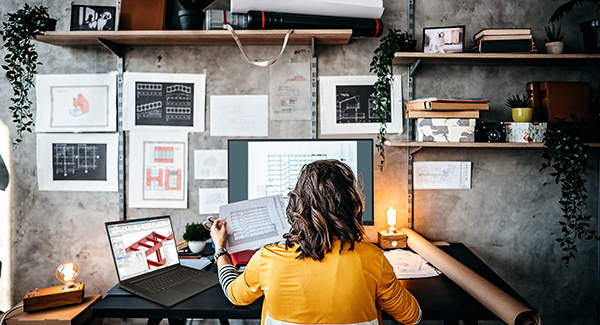 The ThinkPad P1 has been redesigned for remote, mobile use. Its user-experience updates and new thermal design supporting increased capacity, aim to suit content creators, architects, product designers and data scientists. It has professional graphics support, and can be upgraded to the NVIDIA RTX A5000-level GPUs or NVIDIA GeForce RTX 3080. Users can configure the machine for their own real-time rendering, animation and visualisation uses.
The ThinkPad P1 still looks thin and light, and adds features such as 5G capability, a larger 90WHr battery, a new keyboard engineered with a larger touchpad, a higher resolution FHD camera for video conferencing and an up-firing Dolby Atmos Speaker System.
The 16-inch UHD+ display has a 16:10 aspect ratio for more actual screenspace, but maintains its 15-inch footprint. It has narrow bezels, and low-blue light mode that reduces emission of short-wave low-blue lights on a display to prevent eye fatigue.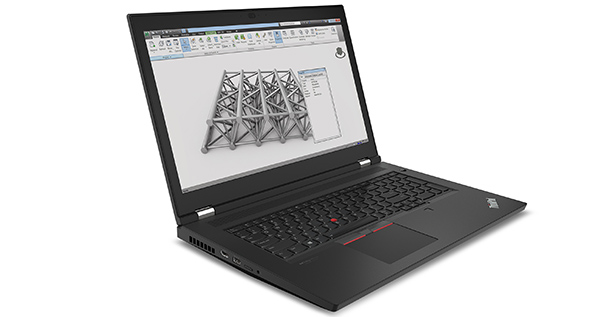 Rob Herman, VP and GM, Worldwide Workstation and Client AI Business at Lenovo said, "As mobile workstations have taken on a new importance to users, the ThinkPad P1 Gen 4 upgrade drives as much performance into the thin, light chassis as possible. Its thermal cooling capabilities are improved with a vapor chamber added to the traditional heat pipes. Leovo also developed a keyboard that allows air intake through hidden inlets to maximize the performance of the CPU and GPU."
The ThinkPad P15 and P17 Gen 2 are made for more demanding use cases in terms of power and performance such as engineers' and designers' detailed renderings, and virtual and mixed reality simulations. Both are configurable and versatile. The ThinkPad P15 has a 15.6-inch UHD OLED display, and the ThinkPad P17 has one of the largest workspaces available in a mobile workstation with a 17.3-inch colour calibrated display to help users working with small details.
Lenovo's three ThinkPad P Series mobile workstations are also NVIDIA Studio validated. For validation, workstations have to meet minimum specifications for CPU and GPU power, display resolution and memory. Validated models, for example, support NVIDIA GeForce RTX 30-series, Titan RTX and NVIDIA RTX A-series GPUs. The machines are also capable of minumum levels of interactivity, real-time rendering and hardware-accelerated ray tracing, maintain ISV certifications and support the NVIDIA Studio driver and verification process.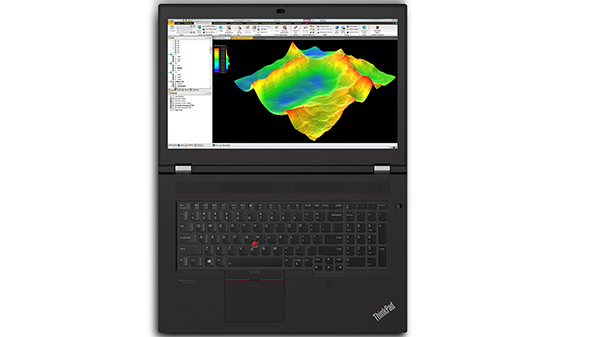 External Lenovo Hardware
The ThinkVision P34w-20 monitor measures 34 inches with 21:9 aspect ratio, a curvature of 3800 radius and an ultrawide viewing angle. It has 99% sRGB colour calibration delta E<2 in WQHD (3440 x 1440) resolution, designed for users who frequently move between applications. Picture-in-Picture and Picture-by-Picture features allow simultaneous display from two different sources and a eKVM function saves time by switching between applications from two PCs.
Ergonomically, its Natural Low Blue Light feature reduces the emission of short-wave low-blue lights that are harmful to eyes. The stand adjusts to different viewing positions, and the monitor connects to PCs and the docking hub with a single cable. Power, data, video and ethernet signals can pass through the monitor via the USB Type-C port with up to 100W of charging power. Screen setting adjustment and management of the P34w-20's ports and features are done with Lenovo ThinkColor software.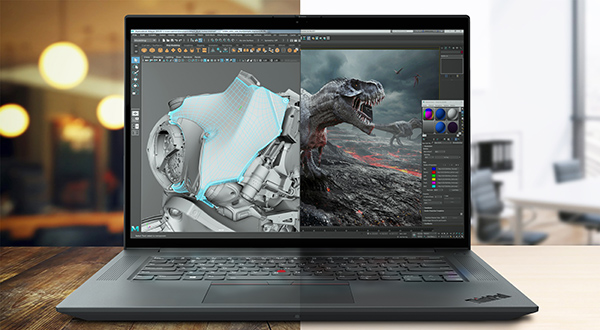 ThinkPad Thunderbolt 4 Workstation Dock, which is also new, has a single 300w power supply which means users now only need one high-performance universal port to deliver power and connect to compatible mobile workstations. The ThinkPad Thunderbolt 4 Workstation dock is also one of the first cabled docks with Intel AMT (Active Management Technology) hardware-based computer management.
The ThinkPad P1, P15 and P17 will be available in July 2021, and the new ThinkVision P34w-20 monitor and ThinkPad Thunderbolt 4 Workstation Dock will be available a few months later in the year. www.lenovo.com/workstations