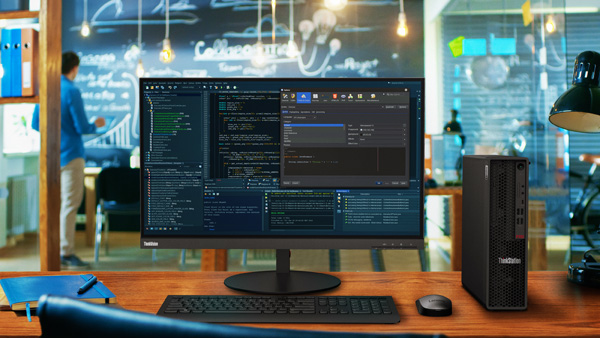 Lenovo's new generation of entry-level desktop workstations – the ThinkStation P350 Tower, Small Form Factor (SFF) and Tiny – has an upgrade comprising support for PCIe Gen 4 for faster access to storage systems, with updated professional graphics support. The various size options scale across different industries and associated workflows – engineering, architecture, STEM/higher education, medical and so on – and achieve ISV-certified performance.
They support Windows 10 or Linux Ubuntu and Red Hat operating systems, and have a memory capacity up to 128TB and Thunderbolt 4 connectivity.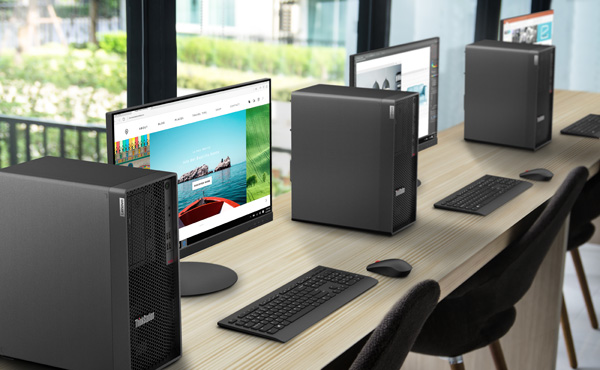 Built with Intel Core or Xeon processors, supporting up to 11th Gen Intel Core or Intel Xeon W processors, the ThinkStation P350 Tower and SFF also feature NVIDIA RTX professional graphics. The Tower can now support graphics up to NVIDIA's RTX A5000 GPU. The SFF runs the Quadro T1000 card.
As well as the built-in 500W power supply, the Tower chassis now has a new 750W power supply unit (PSU) option, supporting users with higher-specification GPUs. Both computers can support M.2 PCIe NVMe SSD storage up to 2TB with RAID capability. With three DisplayPort ports on board, the computers can be used with up to 11 independent displays.

The ThinkStation P350 Tiny is the smallest in the series with a total volume of less than 1 litre. Powered by 11th Gen Intel Core processors and 170W or 230W power supply, it is qualified to run OEM systems and can be used as a host for high-performance remote workstations. It supports the NVIDIA P1000 mobile entry-level workstation graphics card for notebooks, and T600 mobile graphics card based on the Turing architecture. With DisplayPort and HDMI ports, users can work with the computer supporting up to six independent displays, and use M.2 PCIe NVMe SSDs up to 2TB.
Lenovo's three new desktop workstations will be available on 23 July 2021. www.lenovo.com