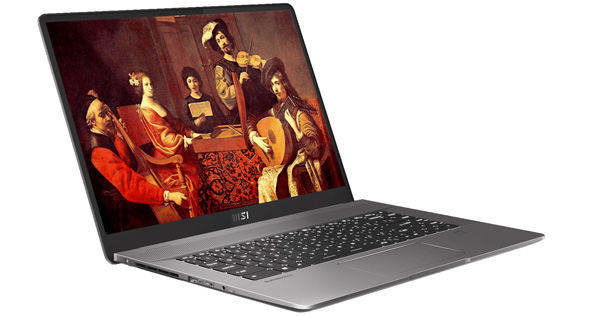 Built with the most recent 11th generation Intel core i7 processor and eight cores, MSI's new Creator Z16 laptop achieves up to 4.6GHz dual core turbo frequency, with a high enough clock speed for efficient multitasking and large-scale processing tasks on professional computer graphics software. It supports typical workloads consisting of 3D animation, simulation, rendering, high-resolution preview and playback. The L3 cache, able to store data for all cores, is twice the size of the previous processor.
The Creator Z16 includes the NVIDIA GeForce RTX3060 GPU, which is able to quickly compile during program coding and to construct 3D models at speed. Through hardware acceleration, the computer stabilises real-time previewing and high-res video export, shortening the time required for 3D render and editing iteration cycles. It also uses AI-based techniques to enhance image detail efficiently.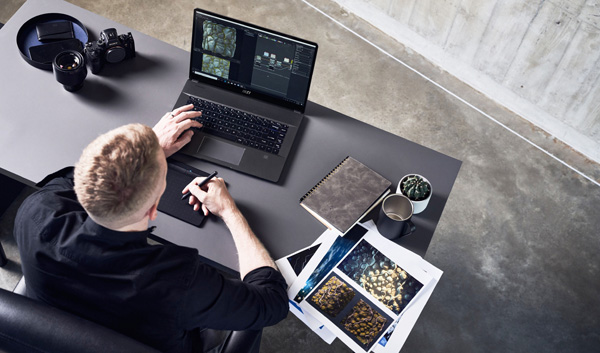 The laptop is built with PCIe Gen 4 storage. To meet requirements for large-capacity memory and high-speed storage, Creator Z16 is configured with two M.2 SSD small form factor storage slots and dual channel DDR4 slots, supporting up to 64 GB memory at 3200 MT/s.
Users can customise the system for performance, visual and audio experience. MSI Center software is also included to optimise the system by allocating resources according to the software currently in use. It also automatically or manually adjusts the cooling fan speed to help stabilise the performance when the system is operating under heavy workloads or complex calculations.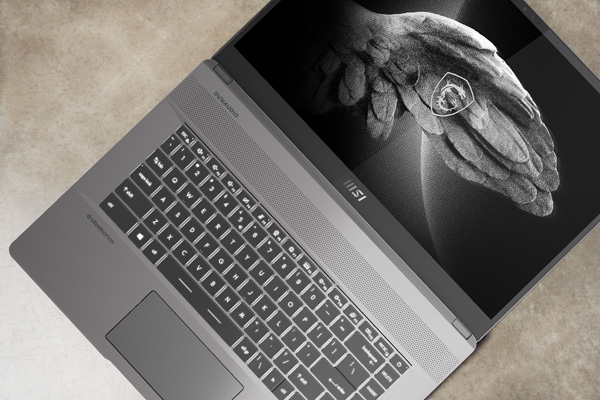 Creator Z16 is equipped with a 4K True Pixel 16-inch display panel capable of 100% DCI-P3 QHD+ (250 x 1600) resolution at 220 PPI, Adobe RGB coverage and a DeltaE rating of less than two. The display is built with a 16:10 aspect ratio, giving 11% more space than a conventional 16:9 device.
Calman-verified, the screen is calibrated through MSI's proprietary True Color system, supporting seven different modes, including sRGB, DCI-P3, Display P3 and Anti-Blue. After factory calibration, MSI True Color improves the accuracy of the panel quality, bringing it closer to 100% sRGB. The colour temperature, brightness and other settings of each display mode are set up to optimise the colour for different types of creative work.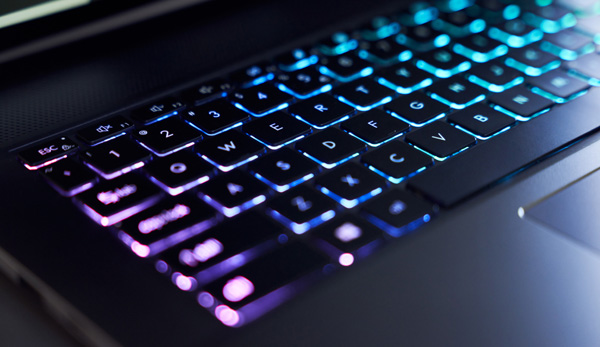 The computer has a Dynaudio audio system and Nahimic sound effect software that simulates 7.1 Surround Sound 3D effects, with four music modes and a customisable EQ equalizer to balance the frequency components in audio signals.
For mobility, the Creator Z16 has two Type-A USB 3.2 Gen 2 ports and Thunderbolt 4 connectivity. The inclusion of Wi-Fi 6E helps overcome congested streaming environments, delivering data at speeds that keep the network stable. The laptop weighs 2.2kg and has a fast-charging, long-life 90Whr battery in a 15.9mm metal chassis. The Creator Z16 is available now HERE, directly from MSI. www.msi.com
Meanwhile, MSI has announced a new promotion, Live in Everyday Passion, receive a limited ALESSI " ALESSANDRO M. – MSI" cork screw when purchasing selected MSI Creator Series/Business and Productivity series. For more information: https://www.msi.com/Promotion/Live-in-Everyday-Passion