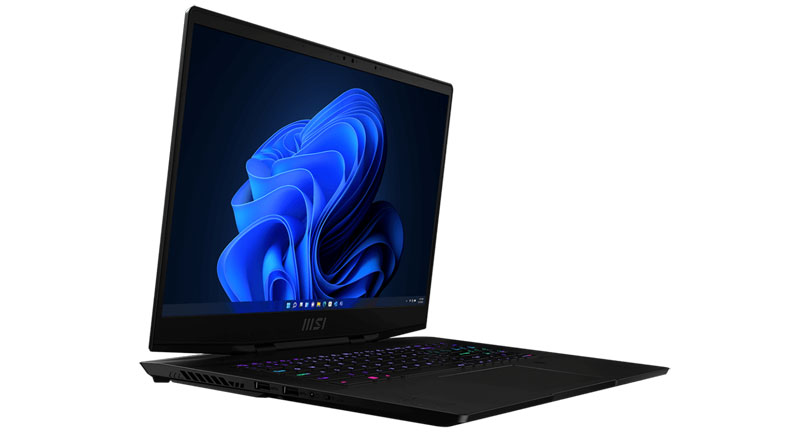 Stealth GS77
MSI's new content creation and business laptops are built with the most recent 12th Intel Gen H series processors, Intel Core i7 or higher, and NVIDIA GeForce RTX 3070 GPUs or above.
NVIDIA GeForce RTX laptops are based on Ampere architecture with 2nd generation RT Cores for ray tracing and 3rd generation Tensor Cores for DLSS (Deep Learning Super Sampling) and AI. DLSS uses deep learning to upscale lower resolution images to display more effectively on high-res computer screens.
The new GeForce RTX 3080 Ti GPU is the first of the 80 Ti class of GPUs to appear in a laptop computer. Featuring 16GB of fast GDDR6 memory, it is built to supply higher performance to devices than the desktop TITAN RTX. Also, the new GeForce RTX 3070 Ti is up to 70% faster than RTX 2070 SUPER laptops and can deliver 100 fps at 1440p resolution.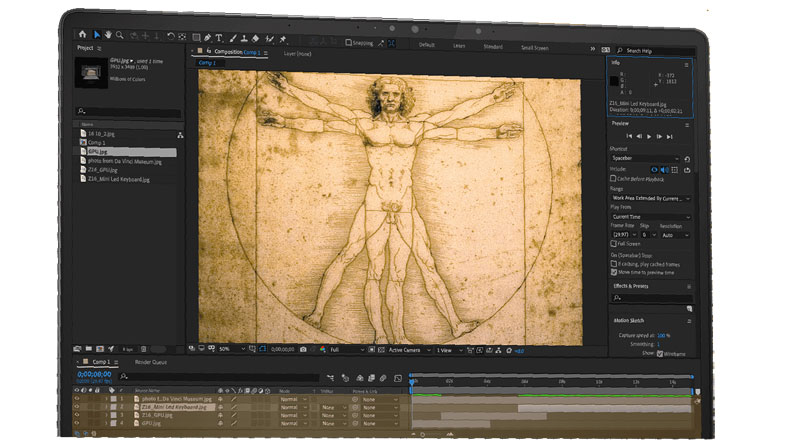 16:10 aspect ratio, Creator Series

4th Generation Max-Q
NVIDIA has also introduced the 4th generation of its Max-Q Technologies, comprised of the CPU Optimizer, Rapid Core Scaling and Battery Boost 2.0, which have been applied to these laptops to improve efficiency, performance and battery life. The Max-Q graphics card systems were first developed in 2017 as a way to fit the performance of NVIDIA's higher-end graphics cards into light, slim devices – such as MSI's new laptops. Previously, the GTX and RTX graphics cards were too bulky, only suitable for the larger gaming PCs.
Because laptop power is shared between the GPU and CPU, and CPU efficiency is critical for maximizing performance, NVIDIA developed a CPU Optimizer to serve as a framework for using the GPU to optimise the performance, temperature and power of the next generation of CPUs. As a result, CPU efficiency is improved and power is transferred to the GPU to increase performance.
Rapid Core Scaling enables the GPU to anticipate the real-time demands of software requiring more compute power, such as NLEs, 3D modelling packages and programming languages, and use only the cores it needs rather than all of them. This leaves power available for running the active cores at higher frequencies, increasing performance for intensive work while on battery.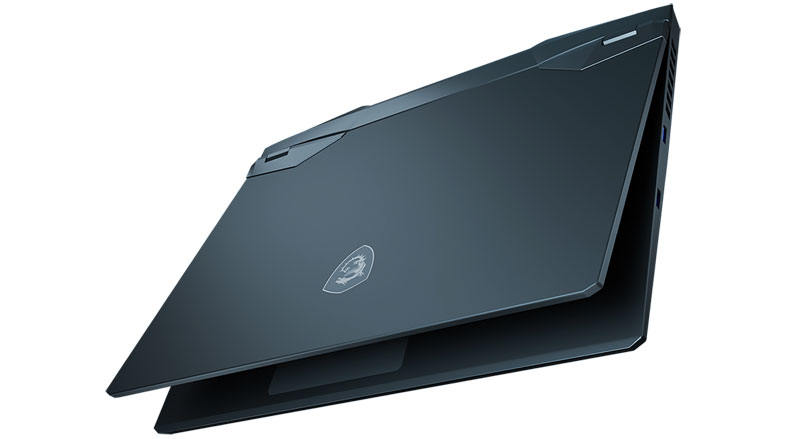 Vector GP66
Battery Boost 2.0 now uses AI controls for the whole platform, finding the optimal balance of GPU and CPU power usage, battery discharge, image quality and frame rates in real time to extend battery life.
MSI Center customisation software is available for all of MSI's laptop series – Stealth, Vector and Creator – with tools for customising, controlling and monitoring the system and configuring the user experience in terms of user modes, sets of features, background colours and sounds.
Stealth Series – GS77/66
The Stealth GS series are lightweight laptops for gaming and professional applications, built with 12th Gen Intel Core i9 Processors. Although they are less than 21mm thick, they have a large touchpad and keycap size, and are built with a six-speaker sound system and support for PD (power delivery) charging at up to 100W. The devices' use of Wi-Fi 6E helps keep the network stable and latency low when sharing the network with other users, and improves throughput.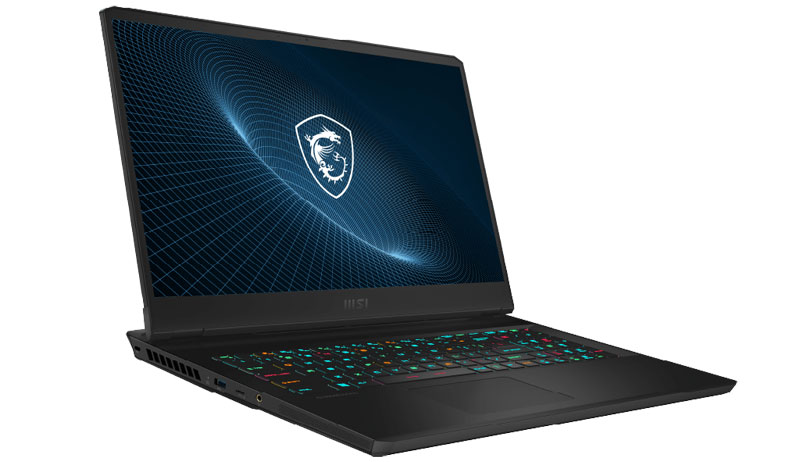 Vector GP76
The thin bezel displays, 17.3in on the GS77 and 15.6in on the GS66, feature a high refresh rate – UHD at 120Hz, QHD at 240Hz and FHD at 360Hz. With HDMI, Thunderbolt 4 and USB Type-C connectivity you can extend the screen output across multiple displays. The USB Type-C port also supports high-speed data transfer, PD charging and connects to multiple devices simultaneously. The 99.9Whr battery capacity is powered up to the legal flight limit.
True Color Technology has modes that adapt the screen to different applications, such as sRGB and Office modes for work, Anti-Blue Light, and Movies and Games.
Vector Series – GP76/66
The Vector GP Series, similar to the Stealth hardware, is also designed with Intel Core i9 Processors. The laptops' combined CPU/GPU performance can reach up to 210W via MSI Over Boost, made possible by optimising the power between the CPU and GPU – 165W graphics power from the GeForce RTX 3080, with 45W power from the Intel Core processors – when operating under the Extreme Performance mode in the MSI Center software.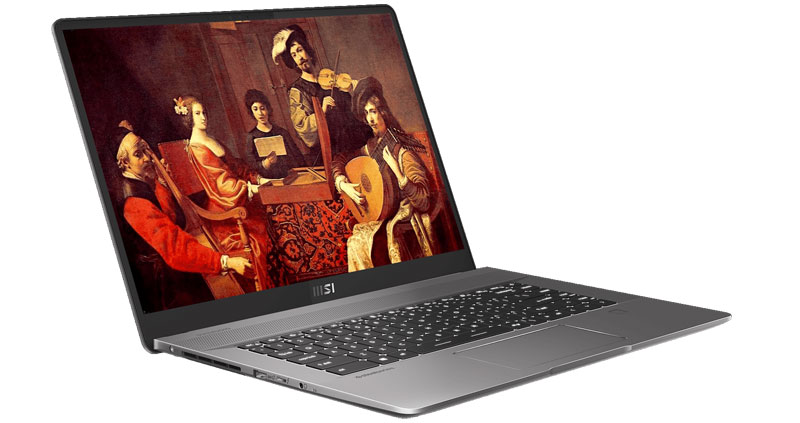 Creator Z16
To support those levels of performance, both the Vector and Stealth series include Cooler Boost 5, dedicated thermal architecture that combines 2 fans and 7 pipes to increase airflow through the computer.
Creator Series – Creator Z17, Z16P and Z16
MSI's Creator series – Creator Z17, Creator Z16P and Creator Z16 – is now upgraded like the other series with 12th Gen Intel Core i9 processors. MSI has added features for content creation to the line-up such as touch support for the MSI Pen in the Z17 and Z16P, True Color Technology, Calman-verified True Pixel Display and a 16:10 screen ratio for all three screens, with Dynaudio and DTS audio producing immersive surround sound. The Creator Z17 is one of the first 17-inch laptops to support a pen touch system.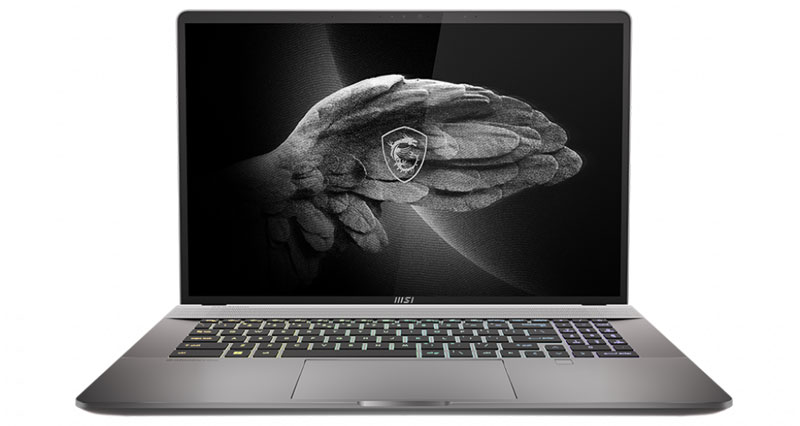 Creator Z17
The Creator's overall CPU performance is improved with extra attention to cooling. The Creator Z16P has a Vapor Chamber Cooler design with a larger cooling area and 65% more airflow than previously, and decreases the surface temperature by 2° C. The Z17 and Z16 have Cooler Boost 5 architecture with 3 fans (Cooler Boost Trinity+) and 5 pipes to increase airflow.
The Creator M16 is a more portable model made for students or artists who are mobile but need performance for DCC software. It has a QHD+ True Pixel display that lays flat at 180°, and a very lightweight, thin aluminum chassis.
au.msi.com