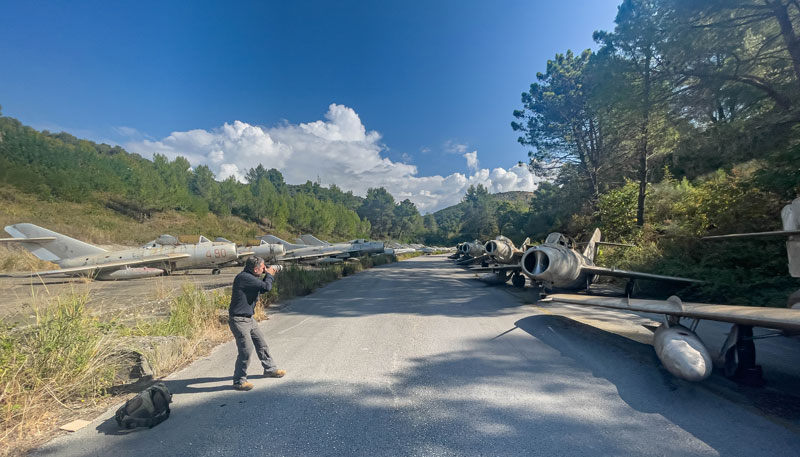 As the use of video conferencing platforms have grown rapidly over the last two years, users have opted for fewer in-person meetings in favour of virtual ones. This shift has impacted many industries including media and entertainment (M&E), and caused content creators, including cinematographers, to adopt new ways of planning their productions, collaborating and reviewing content.
Cinematographer Philip Grossman, also a TV technology and film specialist, explorer and educator, wanted to maintain good video quality in this new conferencing environment and chose to replace his traditional webcam. Instead, using his own knowledge of video, he created an economical, custom set-up that supports nearly any video conferencing platform. It comprises a RED digital cinema camera, AJA U-TAP SDI, which is a USB 3.0 3G-SDI capture device, plus a recorder, lighting and a practical backdrop.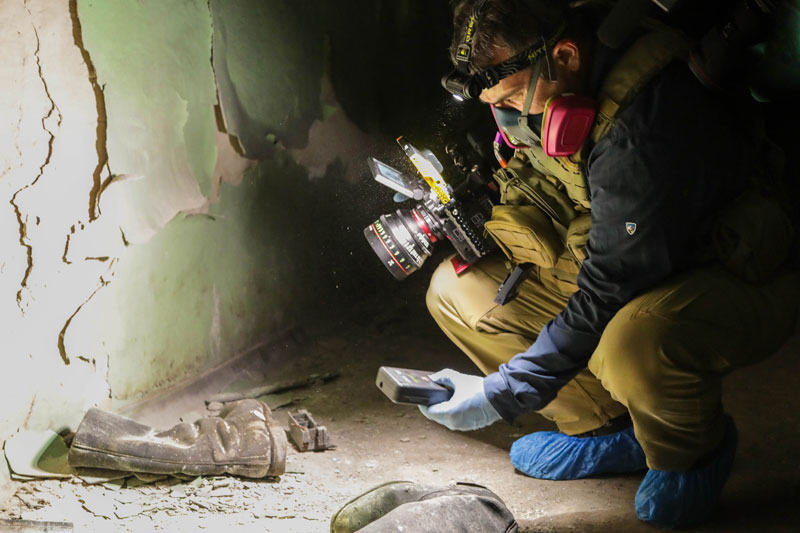 "Given all the changes in the M&E industry over the last two years, there's now almost an unwritten rule in terms of your video conferencing quality. Just as an attorney wouldn't walk into a courtroom in sweatpants, you can't join a video meeting with a low-quality video feed," Philip said. "U-TAP has been great in this respect – I can use the gear I use every day for cinematography jobs to capture a high-quality HD feed, at a low cost. Since the start of the pandemic, it's become an essential piece of kit."
For most video conferences, Philip uses a RED DIGITAL Cinema DSMC2 with HELIUM (8K) to capture himself on-camera. The feed is output to the U-TAP SDI and then into his MacBook Pro for the webcast, plus pass-through into a recorder. For live switching content or working with multiple feeds, he'll reverse the steps. Camera outputs are run through his recorder, live switched and the switched feed is then output to U-TAP for webcasting from a laptop or desktop.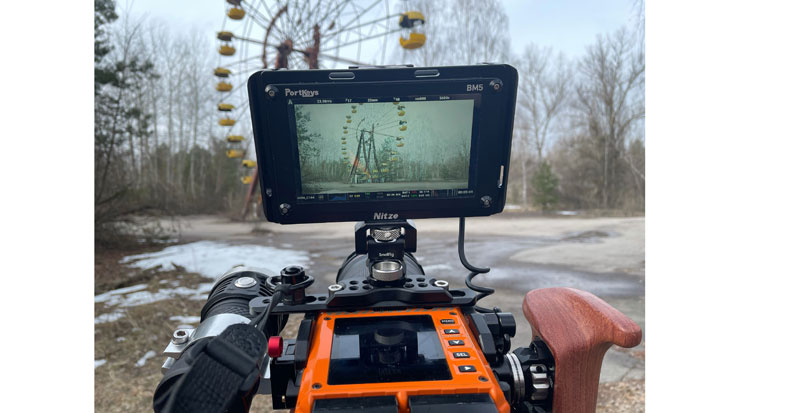 "With U-TAP, I can turn a very high-end camera output into a webcam feed, which makes my live output look more professional. It's also quite easy to get up and running – once the U-TAP is plugged in, my computer recognizes the signal over the USB connection without needing third-party drivers." U-TAP devices add 3G-SDI or HDMI USB 3.0 capture connectivity and high-quality video capture to laptops and workstations. Bus-powered, they bring in video to use with many types of software without having to install drivers, and are supported directly in macOS, Windows and Linux.
He uses this workflow to support demands for video conferencing wherever his work takes him, including a recent urban exploration trek overseas, which included stops in Hungary, Albania, Croatia, Herzegovina, Montenegro and all over Italy. In the past, he's also spent time in Chernobyl, as well as barren parts of the former Soviet Union, tracking down abandoned science and engineering-related sites.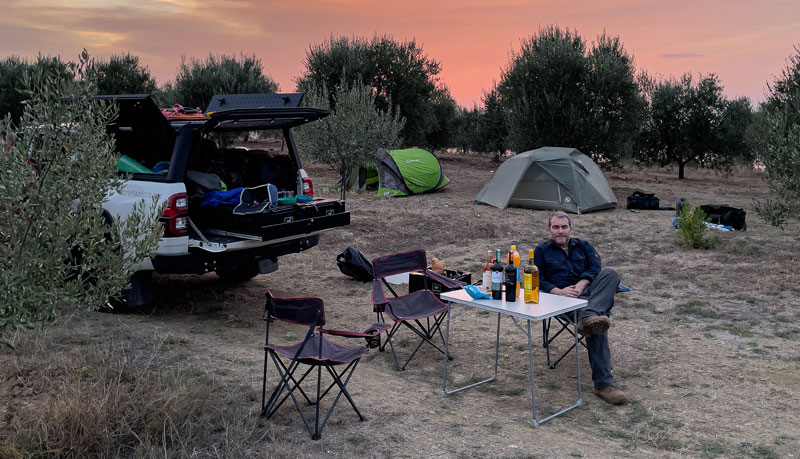 "A lot of what I try to do is document history and share it with the world," he said. "Travel and exploration are a passion, but I also love how my job allows me to collaborate with lots of different hardware and software manufacturers and, in turn, help influence technical development."
Travel Pack
Philip sources all of the tools he uses in the field with care. As well as the video conferencing gear, he carries a GoPro 10 with him on every trip and fits all his gear into a travel backpack. "You have to find the tools that best suit your work. For me, that means functionality, durability and ergonomics. I chose U-TAP partly because I've used AJA products for years and know that they are durable," he said. "The devices also have a Swiss Army knife approach to tools and can handle any format I might encounter on the job."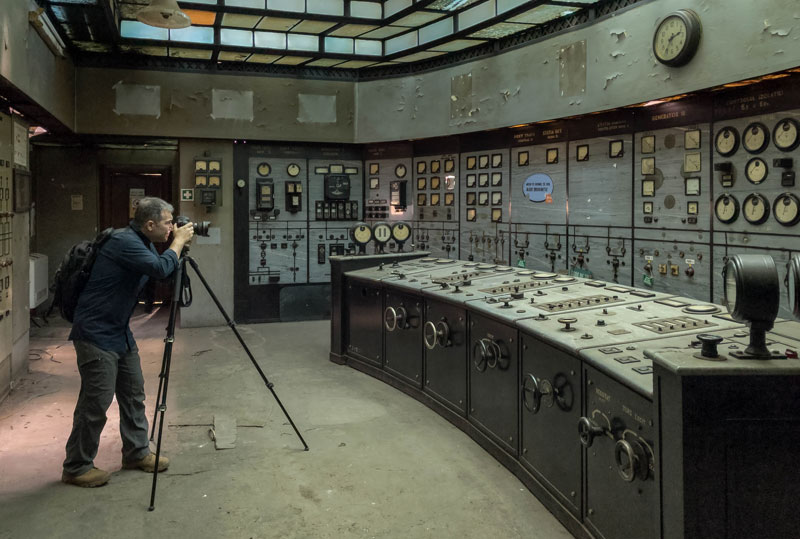 While video is the primary element in conferencing, Philip constantly reminds others who work in the field not to underestimate the importance of audio and lighting. "A good mic and an overhead light with two small colour LED lights can go a long way in shaping your webcasting look within a budget. The secret to a good feed lies in a decent mic, lighting, practical backdrop, a good camera and recorder, and a device like U-TAP."